1. Clear Sea
Croatia is, for years, in the top of European countries of sea cleanness. Sea quality is excellent in 99% cases of diameter measurements. Croatia is constantly taking care of sea cleanliness because of sea environment, clean nature and it's development potential, especially for touristic ones.
Croatia, is on the quality of the sea, in the top three countries.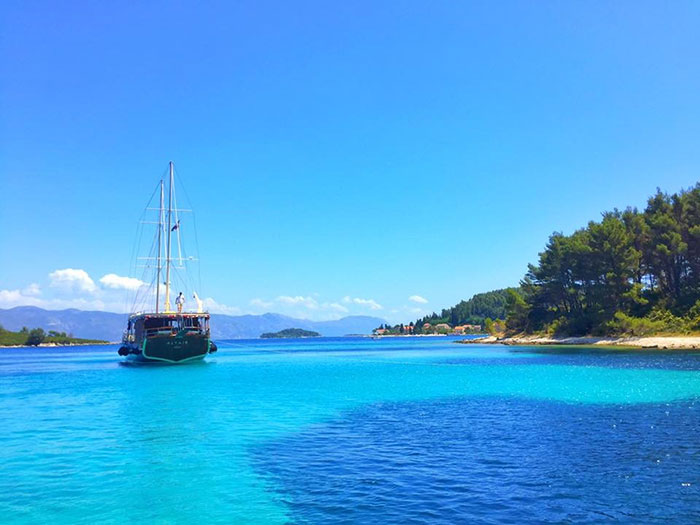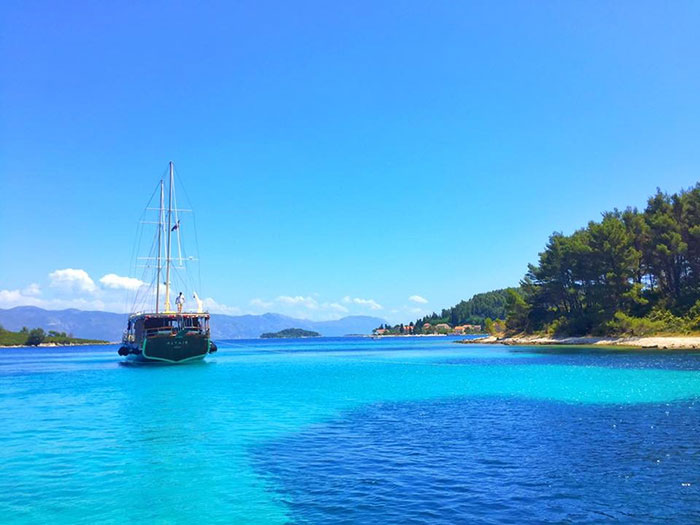 2. Perfect Weather
Croatia belongs in the Mediterranean climate zone which is characterized by dry and warm summers and mild winters, with an average of 2,600 hours per year. The Adriatic coast is one of the sunniest in the Mediterranean and the sea temperature in summer period is from 25°C to 27°C. Croatian islands and middle Dalmatia have best climate, warmest summers and mild winters. All this makes Croatia ideal location, for summer and winter adventurers!
3. Beautiful Landscapes
Hidden bays, sandy beaches, secret uninhabited islands, amazing untouched nature, early sunrises and late sunsets. Croatia has fantastic natural landscapes, it is very known because of islands and coastal towns. Whole Croatia is full of greenery, but most beautiful are islands and Dalmatia, where summer shows all the best. Best way to discover Croatian landscape is gulet cruising Croatia.
4. Divine Food
Mediterranean food is one of the best! That's confirmed! Sea shells, crabs, lobsters, shrimps, fishes, mussels, octopus and other divine sea food, are something that you MUST taste, if you're staying in Croatia. Amazing Croatian coast is one of the most beautiful and well known in the world. Characterized by amazing clear sea, beautiful landscapes, kind people and best food ever. Because of it's position Croatia has best climate and it makes it top destination for tourists during whole year, but especially during summer period.
That is one of the things that makes Croatia such as it is – special.
5. Kind People
Croatian people are very kind and friendly. People in Dalmatia are traditionally engaged in tourism, and they will do their best, so that you can remember your cruising in Croatia, only for good things.
6. Plenty Activities
Many restaurants, beaches & cocktail bars, beach entertainment with day and night activities are something that you can't miss it in Croatia. Every bar and restaurant is full, every beach is full, jet skis, bananas, kayaks, paragliding, rafting and scuba diving are one of the many things that Croatian coast offers to theirs visitors.
7. Unforgettable Nights
As the matter of fact that Croatia is host of Ultra Europe festival, good fun is guaranteed, that's for sure! Festival revises town of Split in the middle of summer and it gives it special magic. Except this manifestation, Croatia (particularly Dalmatia) lives during summer holidays, so because of that your holidays will be filled with many fun, good people, cheap drinks and food. In summer time every night is night to go out and have fun!
8. Lots of People
Croatia is favorite destination for all ages of people, from younger till middle ages, so everybody will definitely find something for themselves. Beautiful beaches are perfect for long summer walks, quiet and louder restaurants and bars will find their customers, crowded or hidden beaches and bays are just waiting for swimmers. In every direction where you look can find many people, from tourists till local people. If you wish for a little piece, you can walk at beach at night and enjoy in warm air and summer in Croatia. And you can go for a night swimming! We recommend!
9. Good Prices
This land is known because of good prices, so you will be able to eat, drink, have fun in very cheap way. There are couple of things that are more expensive, but most prices are acceptable.
10. Perfect Place For Perfect Memories
You could not choose better country for making memories…
To see more check your Croatian cruise expert!