If you are frequently on the road for business purposes, it's important that your trip away goes off without a hitch. Whether you're heading away for a couple of days to attend a conference or to wine and dine clients, here are some useful travel hacks that you can take on board to help you make the most of your time away from home.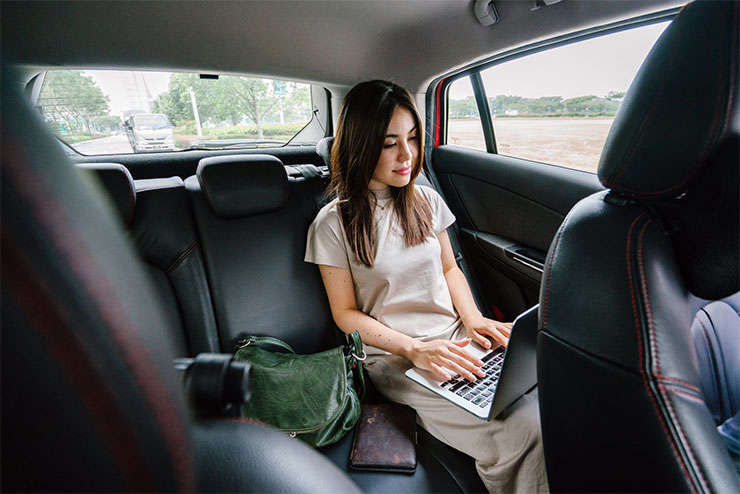 Stick to Carry on Bags
We all know how stressful it is getting from A to B. Whether it's for business or pleasure, the last thing you want is to be lugging a huge suitcase through a foreign city or having your possessions lost before arriving at your destination. It's best to pack as light as you can and opt for an allotted carry on bag instead. If you're only going away for a matter of days, you will be able to store all your essentials in your carry on bag. To make sure you don't leave anything important behind, it's best to create a packing list which you can check off before heading out the door.
Charge Electronics Before Flying
If you need to head to a business meeting after stepping off the plane, it's important that your laptop, tablet, and phone have plenty of battery. Even before you get to the airport, there will be windows of opportunity to catch up on work, so make sure that you charge your electronics before flying which can help you pass the time more productively.
Book Non-Stop Flights
We all know how stressful travelling can be, so if you're heading on a long-haul flight for business, it's advised to book non-stop flights. Layovers will lengthen trips and leave you feeling lethargic and rundown, so avoiding a two or three hour stop in the middle of your trip will mean you aren't spending an extra day travelling. It's important that once you arrive at your destination, you feel fresh and alert so to avoid the symptoms of jetlag, waking up earlier than needed, or having your suitcase not make the same transfer, booking direct flights is key.
Pay for an Airline Lounge Membership
Most airlines have lounges that provide plenty of food, quiet space, and outlets that you can use before getting on the plane. Unfortunately, delays and cancellations can and do occur, so if you have time to kill and want to feel comfortable and relaxed, paying for an airport lounge membership can provide you with some peace and quiet before the hustle and bustle of travelling begins.
Seek Help
Whether it's downloading a travel itinerary app to keep you organised before heading out on corporate travel, downloading a packing app to ensure you don't leave anything important behind, or using a company who specialise in corporate travel experiences, using helpful resources can make your business trip run smoothly.
Travelling for business can take its toll on your mental and physical health. With a whole host of meetings and conferences to attend, it's important that you stay one step ahead to make sure your business trips run smoothly. If you want to cut corners and have a stress-free experience, using the travel hacks above can be hugely beneficial.