Have you ever dreamt of living in a region with mild winters and sunny summers? If these characteristics correlate with your desires, pay attention to Barcelona. But it's not just the climate that attracts people from all over the world. Barcelona is not called the Spanish Silicon Valley for nothing, after all, it is a city of business and innovation, where life is thriving and the authorities are concerned in every way about the comfort of residents. That is why the capital of Catalonia is of interest to foreign investors and tourists. Owning a villa in Barcelona is a responsible step that requires in-depth thinking and considering all pros and cons. To facilitate the process of making a rational decision, let`s look at what features attract foreign investors and tourists to Barcelona.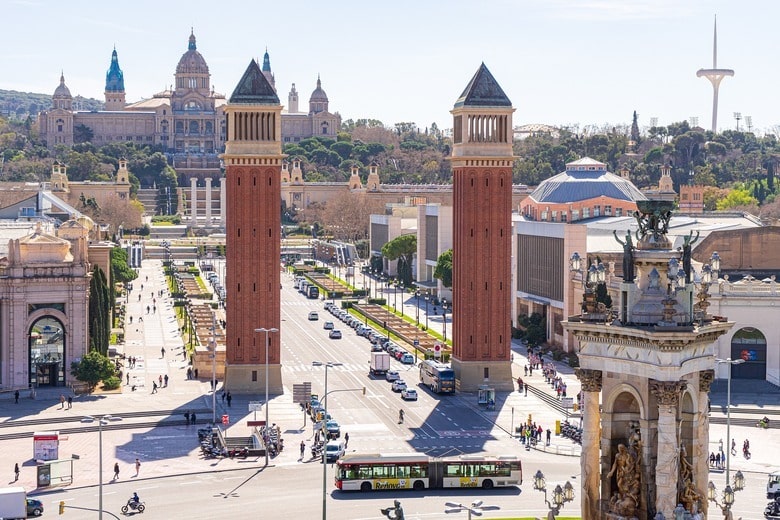 Sphere of Real Estate for Investments in Barcelona  
Today almost all spheres of the economy are flourishing and bring good profit to the investors. Speaking about the real estate segment, we can identify the following trends:
The sphere of tourism is in constant development.
Barcelona attracts more and more visitors every year, especially if we consider the current situation in the world. There are no prospects that there will be a decrease in the number of tourists. Therefore, rental real estate is in high demand now. 
The IT sphere attracts foreign specialists.
The rising popularity of the IT sphere provides comfortable conditions for foreign specialists as well as investors in commercial property. As many companies relocate to the Spanish city, foreign investors can rent out offices and obtain a sound profit. 
Selection of Real Estate in Barcelona 
The real estate market in Barcelona provides housing units from any segment. Foreigners may invest in luxury real estate as well as more economical options.
Properties of the Economy Segment 
If you are looking for a cheaper apartment, you should pay attention to the settlements away from the city and the coast. The scheme of cost division is simple. Real estate in Barcelona gets cheaper as you move farther to the mainland. For example, in the settlements of Valles Oriental, you can find an apartment studio with modern renovation for only €100,000. Most often it is semi-basement or basement apartments with a garden or a terrace.
Suburbs of Barcelona are a great place to live, but not suitable for investment. Therefore, looking for affordable housing is only appropriate if you intend to move to Spain. Subsequently, you can find a job or start a business here.
Properties of the Luxury Segment 
The most prestigious districts of Barcelona are located on the heights. We are talking about Sarrià-Sant Gervasi and Les Courts. Here the climate is milder, and there are fewer tourists. Apartments in the Old Town are no less popular. There are practically no new buildings, as most of the buildings are of historical value. The Old Town is a paradise for an investor who has decided to rent a house.
San Martí is a neighborhood with old architecture where new buildings have started to appear in recent years. The reason for this was the change in the neighborhood's status. A couple of years ago, the local authorities launched a program to improve the area. Now the old industrial buildings are torn down and residential houses are built in their place. Accordingly, this area has one of the highest rates in the real estate market in Barcelona.
Profitability of Investing in Barcelona 
To get a clear picture of the profitability of investing in the real estate sector, look at the following numbers:
The average profitability of real estate in Barcelona is 8% per annum.
Prices for secondary housing in Barcelona are €3,000-4,000 per square meter.
The average price for a villa in Barcelona is €1,5 million – €3 million.
A villa in the luxury segment may be sold for €7 million and more.
Residential real estate in Barcelona appears a highly beneficial option considering great rental opportunities and good investment return.
Attractive Features of Real Estate in Barcelona 
Foreign investors are followed by many purposes when buying villas in Barcelona. Still, there are some common allurements:
comfortable Mediterranean climate;
increase in prices for real estate;
high standards and strict norms of house development; 
good rental opportunities;
wide choice of housing;
opportunity to get a residence permit.
The Final Word
Looking for a suitable housing unit with good perspectives, visit the official website Spain-Real.Estate. The exclusive collection of outstanding villas in any location in Barcelona is available for sale in Barcelona. Ownership of properties from talented developers will help not only to save capital in terms of an unstable economic situation but to increase it as well.