Sourcing and recruiting are two terms that are used interchangeably, while, in fact, there's a major difference between these two — so much so that in large enterprises, these activities are often led by different people and departments. In recruiting, meaning interviewing candidates for new job openings and hiring the best-suited experts, sourcing is 'prep work.' And like most prep works out there, it often takes more time and effort than the main job. On the upside, the preparation stage in many activities is a largely repetitive process that can be 'placed on rails' and automated for the most part. And sourcing is not an exception. So, let's take a look at the functional sourcing guide that will take your recruiting to a new level.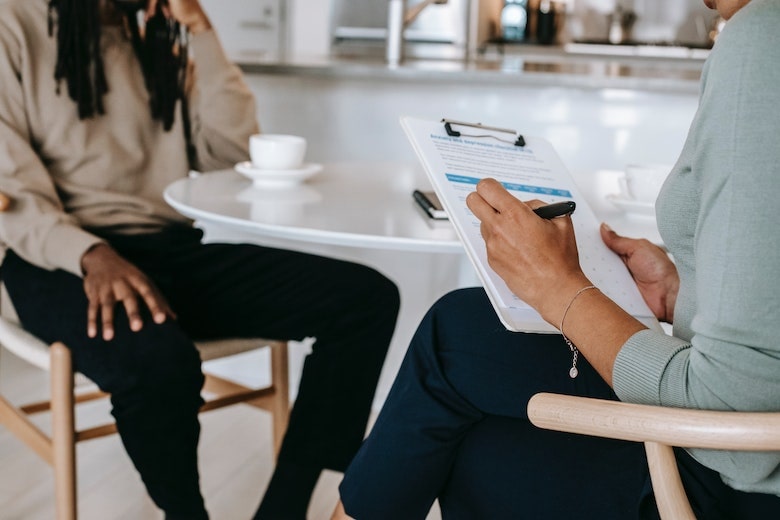 Understand your company's prospective hiring needs
It really does not matter if your job implies both sourcing and recruiting or is limited to sourcing alone; understanding company hiring needs is where it all begins. The first step to preparing a pipeline of potential job candidates is to define future job openings that might appear in a company. For a new business, this usually means identifying new vacancies as the company grows. For a more or less established business, it means making a list of jobs with the highest employee turnover. In most cases, though, it is usually a combination of both.
Next, it is important to understand what kind of skills and previous experience would work best for any opening on this list. Here, it is equally important to consider not only the purely technical skillsets but also some personal qualities that would make this or that candidate a nice addition to your existing team. After all, efficient teams are not just about skills and professionalism — it is about people and how well they mix together. 
Work on strengthening your company image
As far as recruiting sourcing strategies go, this is the number one practice that brings the most results. Building your company image is a long process that needs to be done consistently, and your existing employees should ideally be your primary brand ambassadors. Strengthening a business's online reputation is not something that depends on hiring managers alone — here, everything is about teamwork.
If you hire the right experts who fit well into their corporate roles and ensure the company environment is favorable for everyone, the company image promotion will generally happen naturally. After all, people talk — more importantly, they post on social media. If your existing staff members highlight your company from a positive angle, even through indirect messages, the good news will travel fast. The more people talk about your business, the easier it gets to engage with passive candidates. And, as you may already know, passive candidates are the most numerous and, generally, the most qualified hiring group.
Find automation tools that work for you
There are plenty of tools that help automate sourcing processes — from professional databases that help find experts by skillset and industry to plugins that extract candidates' contact details directly from social media — particularly LinkedIn. Examples include SignalHire, Aeroleads, or Zoominfo. Besides, there are tools that help you manage your communication history with candidates, can send automated follow-up emails, and many more. Depending on your business needs, there are quite a lot of handy apps at your disposal, and many of them feature affordable subscription plans that are totally worth a try. Here, the trick is to determine which routine processes happen the most in your business specifics and search for available tools to automate them.
Another word of advice while using automation tools is to get a little creative now and then. If, for example, you are using an online database for candidate search, diversify your keywords now and then — the chances are, you may find more valuable assets for a company this way.
Leverage on-site networking opportunities
One more suggestion for strengthening your brand image is making use of networking opportunities. The COVID pandemic put a lot of processes on hold, changing the professional landscape for many months, but it may be the right time to get out there and start engaging with people again. Attending conferences and other professional events to meet prospective candidates in person is one of the surest ways to make new connections. And it can be way more effective compared to cold candidate outreach — both when it comes to acquiring new talent and promoting your company image.
Use every social media channel at your disposal
Even though on-site networking can be highly effective, most new professional connections are made online these days. While LinkedIn remains the top professional choice for sourcing new talent, it is by far not the only platform to meet new prospects. There are several important questions to keep in mind when searching for new social platforms to connect with potential candidates. Most importantly, you need to understand who the people you are looking for are and where they 'flock together.'
Essentially, this leads us to our first piece of advice — you have to understand which professionals are in the highest demand for your company. Besides LinkedIn, there can be plenty of Facebook groups and communities by interest, not to mention more narrow sites like GitHub or Behance. Bottom line, discover where the experts you need are and go mingle.
Keep an eye on industry trends
The final word of advice when sourcing the best talent for your business is to always keep an eye on industry trends. First, new platforms for professional interaction do appear from time to time. Second, more automation tools are designed on a regular basis — and some of them may prove a valuable addition to your recruiting kit. And finally, there are other market fluctuations — from new technologies to changes in average salaries — that a professional hiring manager must always be aware of.
The above suggestions are the backbone of sourcing, but, depending on your company's needs, each of these steps can be extended and improved upon. After all, when working with people, there is no rigid math formula that universally applies to all processes. Still, building on these tips while keeping your industry specifics in mind is a great start for both large and small businesses. When used consistently, these sourcing practices will help you find the best candidates for a job opening whenever such a need arises.