What Is Discovery Plus?
Discovery Plus, an online streaming service owned by Discovery, Inc., offers an extensive library of over 2,500 titles and 55,000+ TV shows, among other content, for users to enjoy. This web-based application is an excellent source of entertainment, with a wide range of trending media content available to watch.
Whether you're a fan of documentaries, reality shows, or lifestyle programs, Discovery Plus has something for everyone. Accessible from the comfort of your own device, it's the perfect platform to stream your favorite shows and discover new ones.
While Discovery Plus is supported on a variety of gaming consoles, including Xbox, it is not currently available on PlayStation 4 (PS4). However, there have been speculations that it's possible to access the streaming platform on PS4. Despite these rumors, it's important to note that there is no official support for Discovery Plus on PS4, and any methods claiming to enable it on this console should be approached with caution.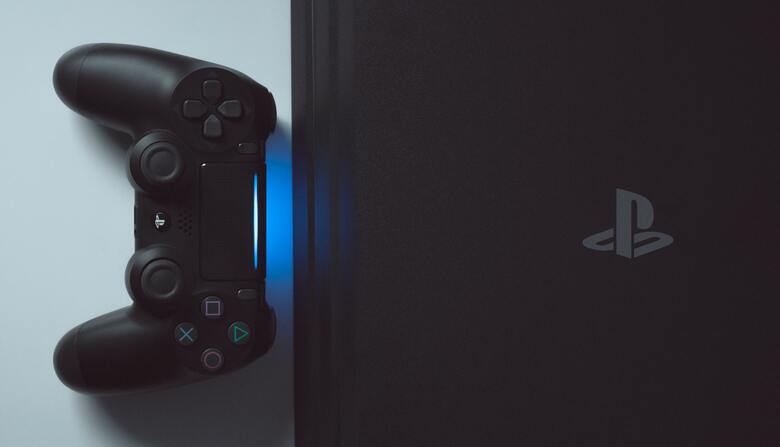 Can You Get Discovery Plus on PS4?
Everyone over the internet is looking for the answer to the question " Is discovery plus on ps4?". If you're a PlayStation 4 user, you may be disappointed to find that there is no Discovery+ on PS4 unlike Paramount plus on PS4. As a result, you won't be able to watch the streaming service live on your PS4 console. However, there are a few ways to work around this issue, and we'll explore them below.
The Discovery Plus app was initially launched for Android and iOS devices, with support later added for Roku and Amazon Firestick. Unfortunately, it's uncertain when the service will be available on PlayStation devices. Despite having a sizable user base, there are no active plans to extend compatibility to PlayStation users at this time. While this may be frustrating, there are other alternatives you can try.
One alternative is to watch Discovery Plus on the Xbox One or Xbox Series S. If you have access to other streaming devices, such as the Roku or Amazon Firestick, you can also download the Discovery Plus app on those platforms. Another option is to access the streaming service through a laptop or desktop computer. Discovery Plus has good compatibility with third-party devices, and you can even stream it using a modern browser like Chrome, Firefox, or Microsoft Edge. In fact, the PS4 and PS5 have a secret browser feature that you can use to access the service.
How to Get Discovery Plus on PS4?
There are a few methods that you can use to access discovery plus. Below are the steps to use it.
Link with Services
If you want to access Discovery+ on PS4 you should follow the steps mentioned below.
To access the secret browser feature on your PS4, start by navigating to "Settings" from your home screen.
Once you're there, scroll down to "Users and Accounts," and select "Link with Other Services" just below "Privacy" in the sub-menu.
From the list of available services on the right-hand side of the screen, choose one that you'd like to link with your PS4, such as Twitter. Select "Link Account,"
a pop-up window will appear, prompting you to enter your login details. After entering your login information, you'll be redirected to the platform's homepage.
From there, you can search for any web domain you'd like using the search box on the page.
Use Play Station Remote Play
To watch Discovery Plus on your Smart TV, make sure both your PS4 and TV are turned on and connected to the internet.
Access Settings.
then Remote Play Connection Settings and enable Remote Play.
In the Account Management section, activate PS4.
Go to power saving settings and put the PS4 to sleep, checking the appropriate boxes.
Next, connect your phone to the same internet connection as your PS4, then install Discovery Plus and PS Remote Play on your smartphone.
Finally, combine your PS4, smartphone, and PS Remote Play to access and enjoy Discovery Plus content on your Smart TV.
Install Discovery Plus on PS4
Connect both your PS4 console and Smart TV to an internet source.
Navigate to the PlayStation Store from your console's home screen and access the Apps section.
Look for the Discovery Plus app in the All Apps category, download it, and install it on your console.
Open the Discovery Plus app and sign in to your account.
You are now ready to watch Discovery Plus content on your PS4 console.
Subscription Plan of Discovery Plus
Discovery Plus offers two subscription plans to fit your needs, and you can choose the one that works best for you. Additionally, they offer a free trial pack for up to seven days, and if you continue the subscription after the trial, you will be charged the monthly fee until canceled.
You have the option of choosing between an ad-supported and an ad-free version of the subscription. The ad-supported version costs $4.99 per month, while the ad-free version is priced at $6.99 per month, providing uninterrupted streaming.
Furthermore, up to five members can use your account, and each profile includes a profile picture, viewing preferences, and the option to save episodes for later viewing.
Features of Discovery Plus
There are various features that are identified in utilizing Discovery Plus on PS4. It offers a comprehensive range of services, making it a one-stop shop for entertainment. As a result, it can provide you with unlimited entertainment for an extended period. If you are interested in using Discovery Plus, you may be curious about its release dates. Here is the information you need.
Discovery Plus provides an extensive collection of content that features 55,000 episodes and 2,000 series.
The platform offers high-definition and ultra-high-definition quality for a superior viewing experience.
With a single account, you can share access to the service with up to five users, and it allows up to four simultaneous streams.
The Discovery Plus app is available on popular streaming devices such as Apple TV, Roku, Amazon Fire TV, Android TV, and Xbox.
It is a subscription-based service that requires a fee to access its content.
A 7-day free trial is also available for those who want to try out the platform.
Can You Watch Discovery Plus on PS4 Using Chromecast?
It is important to note that Discovery Plus Ps4 cannot be downloaded directly from the PS4 app store, making it unavailable on the platform. However, there is an alternative method to access the application using Chromecast.
Open the Play Store on your mobile device and search for the Google Home app and the Discovery Plus app. Install them on your device.
Once installed, launch the apps and sign in using your credentials.
Next, connect your Chromecast device to your PlayStation 4.
Make sure that both your Chromecast device and mobile device are connected to the same internet connection.
Launch the Watch Discovery Plus on the PS4 app, select the content you want to watch, and choose to play.
You will see a cast icon on your mobile device, next to the playing content.
Tap on the "Cast Icon" and select the Chromecast device from the list of available devices to launch the discovery plus ps4.
Finally, you can enjoy all your favorite Discovery Plus content from your mobile device.
If your HBO max not working on ps4, then you can also use Chromecast to cast HBO max from your computer, phone, or tablet to your TV.
Conclusion
In conclusion, while Discovery+ is not currently available as a dedicated app on the PlayStation 4, there are various workarounds that you can use to enjoy its content on the console. You can use the PS4's built-in web browser to access the Discovery+ website, or you can use a Chromecast device or mobile device to stream the content to your TV but there is no built in discovery plus on ps4.
Additionally, the Discovery+ service offers a wide range of original and exclusive content, including popular shows like "90 Day Fiancé", "MythBusters", and "Fixer Upper". With a subscription to Discovery+, you can enjoy all of this content on multiple devices, including your PS4 console, and take advantage of the service's affordable pricing, multiple user profiles, and free trial period.