One of the best and most well-known subscription-based streaming services is the Paramount Plus app. It is a simple method and platform for streaming all the original video content. Keep reading to find out how to watch Paramount Plus on PS4.
One of Sony's biggest achievements is its PlayStation console. If you have a PS4 and a Paramount Plus account, reading this article will help you a lot since it will cover how to activate Paramount Plus on PS4 as well as other information you need to be aware of in order to use Paramount Plus on PS4.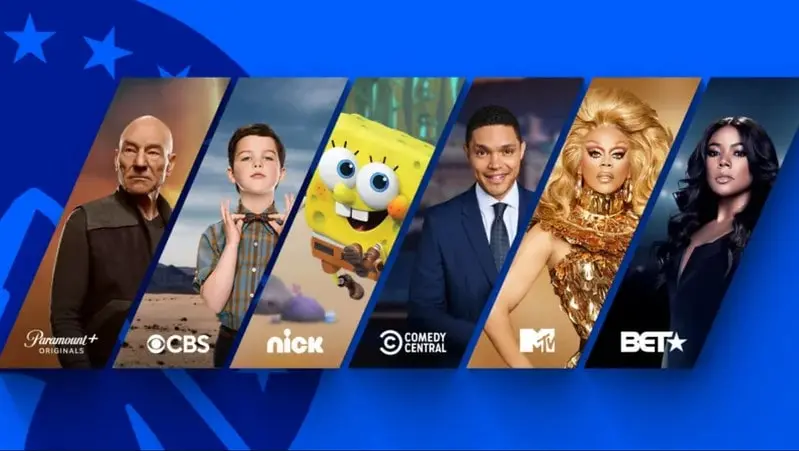 About Sony PlayStation 4
PlayStation is a video game console made by Sony Computer Entertainment and introduced in 1994. It marked Sony's ascent to dominance in the video gaming industry. The PlayStation, also known as the PS1, used compact discs (CDs), which signaled the video game industry's transition away from cartridges.
The PlayStation 4 is a next-generation platform created by Sony to compete with the Xbox One, which was released in 2013. The new platform, which offered superb graphics and a seamless online multiplayer experience, was well-received by both critics and users.
A rumor has been flying around on How to Get Access to Paramount Plus on PS5. Note that the official Paramount Plus app is not yet available on the PlayStation 5.
Paramount Plus
Paramount Plus has got everything including Comedy Central, CBS, and Nickelodeon. Paramount+ formerly offers more entertainment, including 30,000 episodes of well-known series.
It has other channels, such as Nickelodeon, Comedy Central, and Paramount Pictures. Paramount+ also offers CBS sports if you're a football enthusiast. Paramount Plus is available on multiple devices. You can watch Paramount Plus on Dish Network, Roku TV, Apple TV, Samsung TV, Xbox, and many more. However, in the case of Samsung TVs, people complain and ask about Paramount Plus Not Working on Samsung TVs.
The main drawback is that only the US, Latin America, Canada, Australia, and the Nordic regions provide Paramount Plus. If you are not in one of these areas, you will need a VPN to disguise your location. If you are tired of watching streaming services like Netflix or Amazon Prime, then you can switch to Paramount Plus.
Installing Paramount Plus on PS4
The Sony Playstation 4 gives you access to Paramount Plus. You can install the Paramount Plus app specifically by using the PlayStation Store. After installation, sign in to the Paramount Plus app.
The straightforward steps to install Paramount Plus on a PS4 are listed below.
First, use an HDMI cable to connect your PS4 console and smart TV.
Attach your TV and PS4 console to a reliable internet connection.
Navigate to the main menu page on your PS4's Home screen.
Go to the app store and look for the app you want to download.
Search Paramount Plus in the app store.
Tap to install the Paramount Plus app after selecting it.
Start the content stream on your PS4-connected TV after logging in with your account credentials.
Related: How to Watch Paramount Plus on Amazon Prime?
How to Sign Up on Paramount Plus/PS4?
There are three ways to activate Paramount Plus on PS4 consoles, and one of them entails obtaining the Paramount Plus/PS4 code
On your PS4 or TV, you can sign up for Paramount+ as a new subscriber or as an existing member. Additionally, you have the option of generating the paramount plus.com/ps4 code for activation online.
You must carefully follow the instructions below in order to sign up for Paramount Plus on a PS4:
Launch the Paramount+ app and select Sign Up. Your TV screen will display an access code.
Search Paramount Plus/PS4 in your web browser. Do this by opening up a browser on any device and searching paramount plus.com/ps4
Click "Activate" after entering the paramount plus.com/ps4 code that appears on the screen.
Click "Continue" after choosing an Element or Premium subscription plan.
Click "Continue" once again once you have created a Paramount+ account or logged in if you already have one.
Enter your sign-up information and then click "Start Paramount+."
Alternative Ways of Streaming Paramount Plus/PS4
Another method to activate Paramount Plus on the PS4 is via screen mirroring. It's simple to screen mirror the content of the Paramount Plus app to your console once you've installed it on your phone. The steps are as follows:
On your mobile device, first, install the Screen Mirroring Pro application.
On your PS4, open the web browser, then navigate to tvee.app.
Click the Mirror Screen after setting up the Screen Mirroring app that you installed.
To enable the required approval, select the SCAN option.
On the PS4 connected to the TV screen, scan the QR code that will be displayed.
The TV's screen will then appear on your Android device.
Install the Paramount+ app on your Android device, then start streaming your preferred media.
Your TV's exact content will be mirrored here.
Paramount Plus Not Working on PS4
Streaming services always make us happy with their vast and up-to-date selection of content, but if an issue arises with the app, it could ruin the experience.
People often ask 'why is Paramount Plus not working on ps4? There could be various reasons why Paramount Plus isn't working for you on your PS4 console. We have listed some methods to fix this issue.
1. Examine the Router Status
Paramount Plus is an online application that requires a good internet connection. A good internet connection will help you prevent buffering, navigate faster, and overall make your life easier.
The output from the streaming services needs to be produced at a minimal pace. Your internet speed may be checked on a variety of websites. Contact the service provider if you observe a slow speed, but first, restart your router or modem to fix any technical issues.
2. Start the Paramount Plus Application Again
Many technical issues may be resolved by restarting the application. Before attempting any fixes, restart the Playstation once and the Paramount application.
To restart an application, hold down the PS button on the controller while you navigate to the highlighted application in the menu and click Close. After that, press and hold the PS button once more, choose Restart, wait until the PlayStation restarts, open the Paramount app once more, and see if the problem has been resolved.
3. Verify the Paramount Plus Server's Status
Sometimes it is not a fault on our end. We advise you to check the server status. Check the status of the Paramount Plus server from the company's official website first to save time and effort. You can check on Twitter or go to downdetector.com as well to check if Paramount Plus servers are down.
4. Re-sign in Using the Paramount Plus App
If the problem still exists after using the fixes listed above, sign out of the Paramount Plus app once and then sign back in. The subscription page can have issues occasionally because of server faults. The issues are fixed, and logging in again will reload your Account's subscription.
Click on your profile photo to log out of the application. Select Account from the screen's right side, and then click "Log Out" to finish.
There are additional ways to monitor the outrage, including through social media channels and other independent websites like Downdetector, etc. If there is a problem, wait until the business side fixes it.
5. Look for updates
Checking for updates for the Paramount Plus application is the next step in fixing the problem. The outdated version can occasionally cause technical issues. However an app is updated, the PlayStation automatically displays a notification. Nevertheless, we must manually check for updates for a variety of reasons.
6. Updating Paramount Plus
Start off by pressing the PS button on the remote while in the application. When an update is found, choose to check for it and install it. You may also access Downloads from the notification panel. Check to see if there are any pending updates and download them. The Paramount Plus application will restart on the PlayStation following the update, allowing you to view any content.
FAQs
Can I get Paramount Plus on my PS4?
Yes, you can get Paramount Plus on PS4. All you need to do is install the Paramount Plus app and then sign up using your Paramount+ credential. You will get the access code displayed on your TV screen. Then go to paramountplus.com/ps4 paste the code and click on Activate.
Why is Paramount Plus On PS4 but not PS5?
Paramount Plus is available on PS4 but not on PS5 because the app of Paramount Plus is not compatible with the PlayStation 5 console. Currently, Paramount+ has not released the app that will work with PS5.
How to Get Paramount Plus on PS4?
To get Paramount+ on your PS4, you can follow these steps:
1. Make sure you have an active Paramount+ subscription: Before you can access Paramount+ on your PS4, you need to have a valid subscription to the service. If you don't have one, you'll need to sign up on the Paramount+ website.
2. Power on your PS4: Ensure that your PS4 is connected to the internet.
3. Go to the PlayStation Store:
On your PS4, navigate to the PlayStation Store icon in the main menu.
4. Search for Paramount+:
Use the search feature to look for "Paramount+" or "Paramount Plus." You can type this into the search bar using your controller.
5. Download and Install the Paramount+ app:
When you find the Paramount+ app in the PlayStation Store search results, select it.
Choose the option to download and install the app.
6. Launch the Paramount+ app:
Once the app is installed, you can find it in your PS4's Applications section. Navigate to it and select it to launch the app.
7. Login:
When you open the Paramount+ app, you will be prompted to log in using your Paramount+ username and password. Enter your credentials to access your account.
8. Start Streaming:
After successfully logging in, you should have access to all the content available on Paramount+. You can browse and start streaming movies and TV shows.
Why Can't I Find Paramount Plus on PS4?
Paramount+ was indeed available on the PlayStation 4 (PS4). However, app availability and accessibility can change over time due to various factors, including changes in licensing agreements or updates to the PlayStation Store.
If you cannot find the Paramount+ app on your PS4, I recommend trying the following steps:
1. Check for App Updates
2. Search for the App Manually
3. Contact PlayStation Support
4. Alternative Devices
5. Search for the App Manually
6. Region Restrictions
Why Can't I Find Paramount Plus on PS4?
You can't find Paramount Plus on PS4 because there is a possibility that Paramount+ is available in your region or your country. it is available in the US, Latin America, Canada, Australia, and the Nordic regions. So you have to wait until the app is available in your location or you can use the VPN to access the Paramount Plus.
Conclusion
Paramount Plus is a very famous video streaming platform that allows users to stream their favorite movies and TV shows, though it is only available in some parts of the world. Watching Paramount Plus on PS4 is a simple process that requires you to download the Paramount Plus app on your console and then sign up for an account. That's about it, enjoy watching thousands of movies and TV shows.
Related: