One of the most well-liked streaming services available today, HBO Max gives users access to a vast collection of films, TV episodes, and other media. Despite being available on a variety of platforms, such as smartphones, tablets, and smart TVs, some users may be facing Hbo max ps4 errors or other problems. These problems could include the program not loading at all, freezing, crashing, or losing internet connectivity. In this article, we will give you 6 methods that will help you solve the most common HBO max issues on PS4.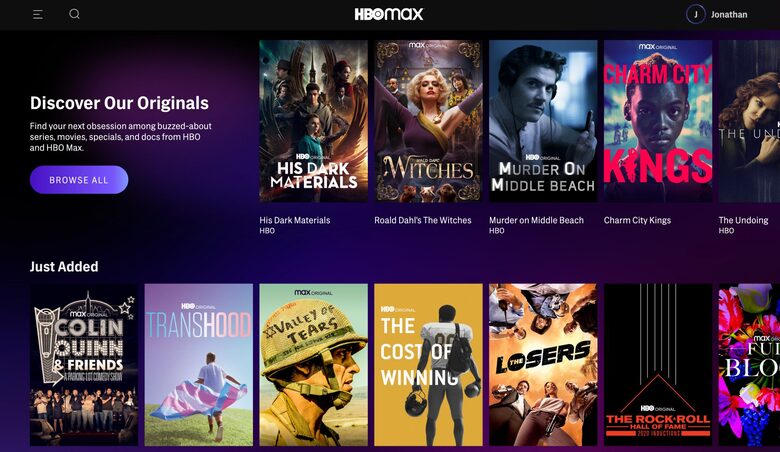 About HBO Max
The well-known streaming service HBO Max has a wide selection of films, TV episodes, and original content. WarnerMedia owns the service, which features programming from numerous well-known networks and studios, including HBO, DC, Cartoon Network, and Turner Classic Movies.
A variety of exclusive content is available on HBO Max, including films and television programs including The Flight Attendant, which won an Emmy, and the well-known Friends reunion special. The service offers a user-friendly interface and personalized suggestions based on viewing history, and it is accessible on a variety of platforms, including smartphones, tablets, smart TVs, and game consoles.
Also Read: How To Watch Paramount Plus on PS4?
Why Is HBO Max Not Working on PS4?
Even though we can now watch our favorite movies streaming on our gaming consoles, some PS4 owners have sadly claimed that HBO MAX is causing issues with their devices. This has been a persistent issue with the console. The PS4 version of the HBO MAX app has a lengthy history of being unreliable and difficult to use in comparison to the mobile or PC versions.
Here are a few causes for HBO max not working on PS4:
The HBO MAX app is outdated.
The servers for HBO are down.
Error logging into HBO MAX.
Internet Issue.
VPN obstruction
A PS4 update is coming soon.
A setting problem on the PS4.
These problems can be brought on by a number of factors, including network connectivity, app compatibility, and technical issues with the PS4 or the app itself. There are various troubleshooting techniques you can take to fix HBO max not working on PS4.
There are several things you can try, such as looking for system updates, deleting cookies and cache, restarting your PS4 and the app, reinstalling the program, examining your internet connection, and getting in touch with support. You can determine the root of the problem and take action to fix it by adhering to the procedures we provided in this article, ensuring that you can watch your preferred series and movies on HBO Max.
How to Fix HBO Max PS4 Issues?
HBO Max may not be functioning for a number of reasons, including problems with the internet connection, app compatibility, damaged files, or other technical problems. The problem might be fixed by using troubleshooting techniques like restarting the app, emptying the cache, and updating the system software. We have gathered the 6 best possible fixes for HBO max PS4 issues:
1. Check for System Updates
To make sure that your PS4 is using the most recent software, it is crucial to check for system updates. A new program, like HBO Max, could need certain system updates to work properly when you try to use it.
It's vital to check for any available system upgrades if HBO Max isn't functioning properly on your PS4. This can fix any problems with the app's and the system software's compatibility. Additionally, updating the system software on your PS4 might make the device more stable and perform better overall, which will benefit HBO Max and other apps on your console.
2. Clear Cache and Cookies
Your PS4's cache and cookies can be cleared to resolve problems with apps like HBO Max that aren't functioning properly. Savings from many apps can accumulate over time and result in conflicts that prevent the app from operating as intended.
The app's settings can be reset and made to start over by clearing the cache and cookies. This will also guarantee that any erroneous data is deleted from the system, which could affect the functionality of the app. This procedure is a standard step in debugging any app or website issue, and it frequently aids in enhancing overall performance and stability.
3. Restart PS4 and HBO Max
An efficient way to fix HBO Max app troubles on the console is to restart both your PS4 and HBO Max. The app may occasionally become stuck or experience a bug that prevents it from operating as intended.
The system can be reset and the app can start over by restarting the PS4. This procedure can aid in removing any problematic temporary files or data. You may make sure that any conflicts or issues are addressed and that the PS4 software is running properly by restarting it.
4. Reinstall the HBO Max App
If the HBO Max app on your PS4 isn't functioning properly for you, reinstalling the app can be a good option. This procedure might assist in resolving any problems with corrupted files or data that might be hindering the functionality of the application.
The app must first be uninstalled from your computer before being downloaded and installed from the PlayStation Store once more. This will guarantee that you are getting a brand-new copy of the application, which can assist in resolving any problems from the prior installation. It's a typical stage in debugging and can assist in resolving a variety of app-related problems.
5. Check Your Internet Connection
The first step in resolving HBO Max problems on your PS4 is to check your internet connection. HBO Max streaming problems may arise if your internet connection is erratic, sluggish, or unreliable. If the app is having trouble loading, buffering, or freezing, there may be a problem with your internet connection. 
You can find any issues and solve them appropriately by verifying your internet connection. To fix the problem, you can try resetting your modem or router, relocating the PS4 closer to the Wi-Fi router, or looking into other possible connectivity problems.
6. Contact Support
HBO Max may not be working on your PS4 after trying all the simple troubleshooting techniques; in this case, you may need to contact support for assistance. To assist with app-related problems, HBO Max has a customer support team on hand. 
There are many ways to get in touch with support, including by phone, email, or live chat. Support staff members can pinpoint the problem's main cause and use sophisticated troubleshooting techniques to help with clear instructions and issue resolution. You may obtain assistance quickly and make sure that your problem is fixed properly by contacting support.
Also Read: How to Get Discovery Plus on PS4?
FAQ
Can I Watch HBO Max on My PS4?
Yes, HBO Max is downloadable through the PlayStation Store and is available for PS4 users. Once installed, consumers have access to a variety of well-known films, TV series, and other HBO Max content.
Why is HBO Max not working?
HBO Max is not working on because of several reasons
1. HBO Max server has down
2. You use an outdated version of HBO Max
3. Error logging into HBO MAX
Conclusion
There are a number of troubleshooting procedures you may use if you are facing an HBO max error PS4 or other problems with HBO Max on PS4. There are several workable solutions, including checking for system updates, deleting cache and cookies, restarting your PS4 and HBO Max, etc. These instructions will help you overcome typical connectivity, performance, and app compatibility problems.
To operate streaming services like HBO Max smoothly, you must make sure your PS4 is running the most recent software version and that your internet connection is reliable. If everything else fails, get in touch with support for sophisticated troubleshooting and assistance in getting your app up and operating properly.