No matter how qualified you are for a job, or how perfect a fit you'd be for the company, how you dress for a job interview is still of paramount importance.
The interview is where your potential employer meets you for the first time, and forms that all important first impression. How you are dressed is a huge part of that.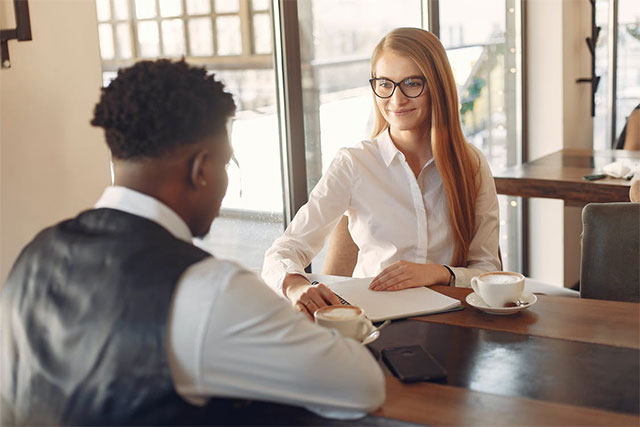 Understand the Business
When you're planning your interview outfit, the first thing you should do is research the company and its culture.
Not all businesses have a strict dress code, and in fact encourage their employees to dress more casually. If you were to turn up to an interview at a company like this in a business suit, it would make it appear as though you hadn't done your research on the company any maybe weren't quite aware of what the job entailed.
When you arrange your interview it's worth asking your contact what the dress code is, and then using this information to plan your outfit.
Neat and Tidy
No matter what the dress code, it's important to attend your interview looking neat, tidy and professional. Some ways to do this:
Allow yourself some time between travelling and your interview start time. This not only allows for things like traffic or getting lost, it gives you a chance to cool down and check your appearance in a mirror before going in. Take a spare deodorant and face wipes with you if it's likely you'll get sweaty on your commute.
Iron your clothing to remove any creases.
Check your teeth for any food remnants.
Trim your nails.
Be mindful of your hairstyle. You don't need to spend hours on your hair, but it's important that it's been brushed and the style looks neat.
Clothes That Fit
Wearing clothes that don't fit correctly can mean that you look a little dishevelled, even if you've gone out and bought a whole new outfit. Plus if your clothes are too small, you won't be comfortable and therefore you won't be able to perform as well at the interview.
If you're struggling to find clothing that fits correctly as a plus sized woman, check out froxx.co.uk who have a full range of styles.
Using Color
Your interview outfit doesn't have to be drab; it's definitely OK to use a splash of color to show your personality! However be mindful when doing this, you don't want to make such a big statement that you distract your interviewer!
A great way to use color is to have an outfit in neutral tones, and then add color using accessories like scarves, handbags, shoes and hair clips.
It's OK to Be Slightly Overdressed
Although you want to show your interviewer that you have understood their business culture, it is still an interview. If you are unsure about what kind of outfit to choose then always err on the side of slightly too smart, as this is generally what's expected of an interviewee.