So, you've decided you'd like to become your own employer. Maybe you have something to sell, a product or a service, and you know what type of job you'd like to do. However, what may be on your mind is how do I get there?
Worry no more! You'll discover below the top tips for becoming your own employer, from the first step to getting started all the way to when you're up and running.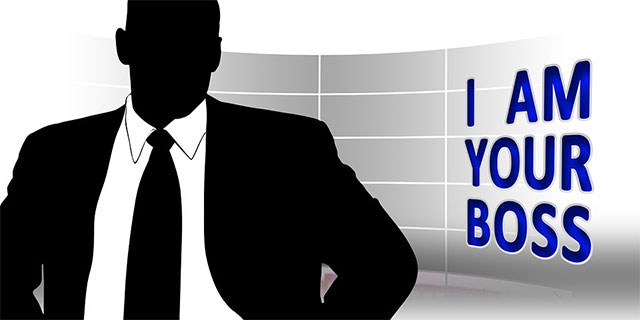 The proper documentation
Starting up involves making sure you have all it takes to be officially your own employer, so that means checking what forms you need to submit, what requests need to be submitted, and basically what is required legally. That changes from state to state, so inform yourself about what's the proper documentation in your area.
Make a working schedule
This might sound logical, but the truth is it's very easy to work long hours and dive into a burnout when you start billing your own hours and want to make everyone happy.
Having a strict schedule and making sure you adhere to it is one of the most important tips to follow if you'd like to become a successful independent worker in the long run.
Create a routine that works
It's not all about having a schedule; creating a routine that works for you and your family is crucial, especially during those first few months (or a couple of years) when everything becomes hectic. You need to create a routine that will not worsen your family life and relaxing time. It's a balance that needs to be well-oiled from the get-go.
Marketing and social media
If you're selling items online, handcrafted or not, it's all about the marketing and right use of social media to boost your visibility against your competitors.
Even if you're not selling a product, you should create a page online with more information about what your job is. That could be a website with more about your previous jobs and skills or an account on Instagram to share your portfolio.
Allow time for growth (and mistakes)
Give yourself some time to grow and learn from mistakes you make along the way. If you're not making some mistakes, then you're not learning and improving.
Taking time to sit back and look over the progress you've made – whether positive or negative – will not only help you improve but also show you what to do next.
Get help
If you find yourself struggling with your business, then don't be afraid to get help. You may not immediately know what's the most efficient way to make money as a driver when hot shot trucking, or you may be clueless about how to start a website or even what price range you should aim for. Questions along the way are inevitable, and you will only gain from getting the help from professionals who can guide you in the right direction and offer you the top tips they have.
Once it's all set, have fun!
Don't forget to have some fun while you're working hard. Being your own employer means you'll have to work hard, but no one says you cannot have some fun while doing it.
Whether you're upcycling furniture, selling jewelry, or making deliveries, leave some time in your busy schedule for some fun activities.