If you're moving into a new home or simply fancy a new change, flooring for your home, while quite a big job, can have a massive impact.
These days we have so many options when it comes to basically everything, and flooring is definitely one of them, but it can be hard to choose and understand what design, style, or material will best suit your needs, which is why this piece is here to help!
For those who want to know the different flooring options, read on to find out more!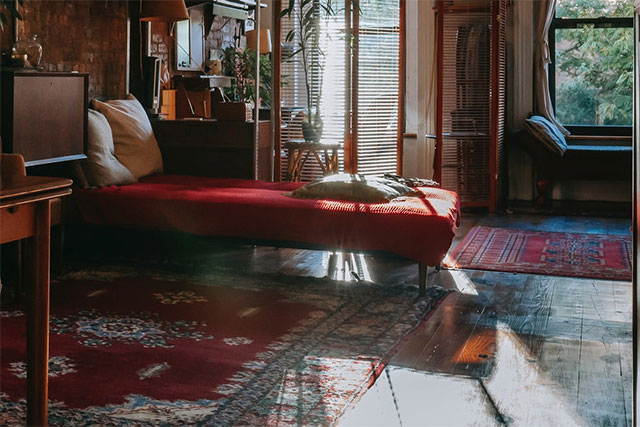 Why Does Choosing the Right Flooring Matter?
When choosing flooring, it is a good idea to think about not only what you like the look of material and color-wise, but also what kind of lifestyle you live.
Do you have pets? Do you work in a muddy workplace? Are you notorious for spilling anything and everything? These are all things worth considering when you are choosing your flooring, especially because whatever you choose, you will also have to learn how to care for it properly so it can last you years!
Another reason that choosing the right flooring matters is that it is no small job, and whether you are having the whole house done or just a room, it can be a costly process! If you want help making the right choice for your home, speak to the experts at aflooringboutique.co.uk to help you get a style that is not only right for you but one that you love!
Pets? No problem
When it comes to pets, we all know how their hair gets absolutely everywhere, and this very much includes every floor in the house, even in the rooms where the pets are not allowed in! Not only that, but many pets are notorious for chewing, staining, and making messes that need to be cleaned up immediately.
The best flooring for those with pets would be something that is extremely durable and wear-resistant such as ceramic or porcelain tile or laminate flooring.
What Is Your Budget?
Your budget will determine what sort of flooring you are looking at. For those who want a low-cost transformation, tiles and laminate flooring can be found on the cheaper end of 'cost per square foot'.
For those who have got money to burn, you can opt for exotic wood options such as mahogany, Brazilian cherry, and also the higher quality versions of laminate and luxury vinyl flooring. Whatever your budget, make sure to factor in the costs of labor, as this is different for each style of flooring!
The Low Maintenance Life
For those who do not really want to spend more time thinking about flooring than necessary after the job is done, opting for flooring such as resilient vinyl is the best option. Laminate will also work well but requires a bit more attention and care when it comes to cleaning – i.e really damp mops can damage it.
For those who want something low maintenance and with a rustic aesthetic, natural stone and brick also work really well as a low maintenance flooring option!