Wedding cakes have been around for a long time. From a time where a bride was sprinkled with broken bread to invoke blessings, this tradition has evolved over the centuries. In the contemporary world, you are unlikely to find a wedding ceremony being carried out without the presence of a beautifully decorated cake. When planning your wedding ceremony, you will also find people with different opinions about wedding cakes. While some of these may be the normal wedding cake traditions, a significant amount of these opinions may be myths. Here, we debunk some of these common myths.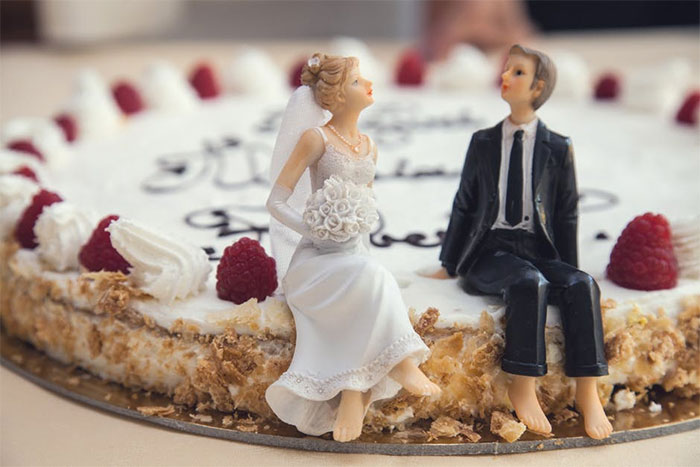 1. A wedding cake is mandatory
As people are moving away from the norm, recent trends have shown that you can just throw out the whole idea of a cake. Many individuals who choose not to go with the traditional wedding cake may opt for cupcakes. Dessert shots are another option where you may choose to set up a lime pie or cheesecake among any other dessert you may wish. Avoiding the normal cake may be a bold step, but you should just ensure there is something for all the guests.
2. Make your own cake or outsource to a friend
Your friend may convince you that they are best suited to make your cake, but this can be a great mistake. Unless you or your friend are highly experienced cake decorators, you are likely to face a couple of difficulties when making your wedding cake. First, you will be under pressure from all the other wedding plans which can hinder you from making a perfect cake. Also, you will not have time to reschedule an appointment with a professional cake decorator if your friend makes some blunders with the cake. Although it can be difficult to find a well-made professional cake, you can get the best quality cakes at Walmart.
3. Guests should go home with a piece of cake
A lovely tradition which showed how much the host cared for the guests. Although it's a nice tradition to uphold, it works well if you have a firm cake which you can package for each guest. Firm and individual cakes such as cupcakes work well with such a tradition, but this can turn ugly if you package the contemporary flavored cakes. Apart from being costly, this tradition will also require some labor when packaging the pieces of cake for each guest.
4. Retain the top tier of a wedding cake
Another well-honed tradition involves keeping the top-tier cake for the couple's first wedding anniversary or even the christening of their first child. It may sound like a nice idea, at first but a couple of things need to be there for this to happen. First, it should be a fruitcake that has been preserved by marzipan. Secondly, the cake has to be refrigerated for a whole year. Many couples are finding it difficult to meet these two requirements as people are moving away from fruit cakes and refrigerating a cake for a year will take up much space. Retaining the decorations such as the ribbons and sugar flowers can help to keep the tradition alive.
A wedding cake is easily considered the centerpiece of your big day. Knowing what matters and what is not necessary will not only save you money, but it will also help you avoid a lot of stress!