Are you looking for a great deal on salvage cars? If so, a car auction is ideal for picking up a salvage car at a bargain price. Let's explore the essentials of finding the perfect San Diego car auction.
Read on as we highlight how to maximize your spending power, uncover the pitfalls to avoid, and offer suggestions for a smooth and enjoyable car auction experience. Whether you live in North County, South Bay, or anywhere in the greater San Diego area, finding the perfect salvage car auction only takes a few steps.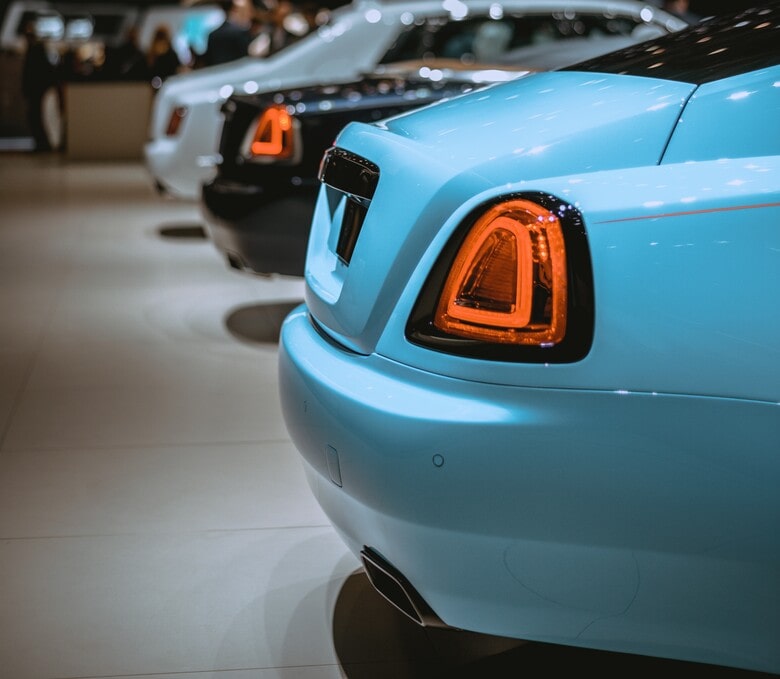 1. Set a Budget and Pick the Features
Setting a budget and establishing what you're looking for in a car is an essential first part of searching for your next vehicle. A great place to start is insurance auto auctions, as these outlets often feature competitively priced vehicles that fit just about any budget.
Determine Your Budget
Car shopping begins by determining the maximum amount you are willing to pay. Be sure to include repair expenses, insurance costs, and any additional fees that an auction may charge.
Select Features
Cars come in all shapes and sizes, with numerous configurations. Before making any bids, make a note of any must-have features. Perhaps having the latest safety gear, like automatic emergency braking, is a priority. Or, you can't live without a sunroof. Do you prefer a particular body style, such as an SUV or convertible? Keep all this in mind as you check out various car auctions.
2. Research Different Auction Sites
You'll want to research the San Diego car auction scene. Whether an auction sells salvage vehicles or standard cars (or both), look at the following factors:
● Frequency: How often does the company place vehicles up for auction? In-person auctions typically have a set schedule, while some online auctions may offer continuous bidding over a few days.
● Registration: Most auctions require bidders to register ahead of time. Review what information is needed, like a driver's license, and if a refundable deposit is necessary. There may also be an enrollment or registration fee.
● Deadlines: All auctions have deadlines for when payment in full is expected and when winning cars must be picked up. Be aware of these requirements before making any bids.
● Payment: Find out how the auction house expects to be paid. While cash, credit card, ACH or wire transfer, and certified funds are all common payment forms for a car auction, each auction firm has its own payment preferences. Some may not allow a particular payment type or charge additional fees.
●     Transportation Services: It's common for auctions to offer vehicle shipping services for out-of-area buyers or those without a means of transportation. This is especially the case with online car auctions, as bidders can be located just about anywhere.
With careful research, you'll easily find an auction site that fulfills your requirements.
3. Register for the Auction
Your auto auction journey can't begin until you register. So, get this out of the way as soon as possible. Waiting until the last minute might cause you to miss out on bidding if there are any issues during the sign-up process.
And remember, just because you've registered doesn't mean you have to bid. There's nothing wrong with signing up for an auction to gain experience.
4. Inspect the Cars Before Bidding
Another part of looking at salvage vehicles for sale is inspecting the cars you're interested in. Even just reviewing the vehicle's history can be helpful, but you'll want to know why the car is classified as salvage.
Was the car involved in an accident or flood? Or did something else happen that led the insurance company to declare the vehicle a "total loss?" If you do not inspect the salvage vehicle before bidding, you may end up with a car that requires more repairs than expected.
Make sure to take some time and do your due diligence by getting up close and personal with the salvage vehicle. Explore the inside, outside, and under the hood so that you know exactly what you're dealing with before making any commitments.
5. Start Bidding
With the registration and research out of the way, it's time to bid. Bidding in an online auto auction is straightforward, as the steps are detailed on the screen. But, keep in mind that some online platforms may automatically extend bidding if there's a lot of activity. So, don't assume that your job is done once you place a bid. Keep an eye on the bidding, especially as it nears a close.
With in-person auctions, car bids are directed at the auctioneer. Very busy auctions may have bidder assistants in the crowd to ensure every bid gets noticed by the auctioneer. Live bidding can be intimidating at first, but after a few cars cross the auction block, it's easy to see how things are done.
Just remember, no matter how intense the bidding gets, don't exceed the budget amount that you've set for yourself. It's okay to walk away, even at a salvage auction.
6. You've Won: Now What?
With an auction win at hand, you'll need to finish the transaction. Your search for a San Diego car auction should have included a look at payment and pick-up policies; so, now is the time to put these into action.
Payment
Most auctions will require payment immediately following the auction, with a hard deadline for when penalties or additional fees kick in. Failure to pay on time (or at all) may lead to a ban from future auctions.
Pick Up
Like with fast payment requirements, auction houses want won cars to be picked up right away. There may be a grace period of a few days before daily storage fees are charged, but advance planning can take the worry out of the process. And dealing with an auction company that regularly handles salvage cars (which usually require towing) can help the process.
Final Thoughts
Buying a salvage car at an auction can be a great way to get a good deal on a vehicle, as long as you do your research and pick the right auction company. By following the tips above, you'll be in good shape to start bidding on cars at auctions and may even end up with the vehicle of your dreams.