There are so many advantages to planning a motorhome getaway; the flexibility to explore wherever takes your fancy on any chosen day, the convenience of having your transport and accommodation all rolled into one, being so close to nature and of course, having the opportunity to unplug and shut off the rest of the world if you so wish to.
Obviously, the beauty of having a motorhome means that you can travel to pretty much anywhere in the world that your heart desires; that being said there are certain destinations that are simply ideal for 'motorhomers' and the lifestyle that goes with being one.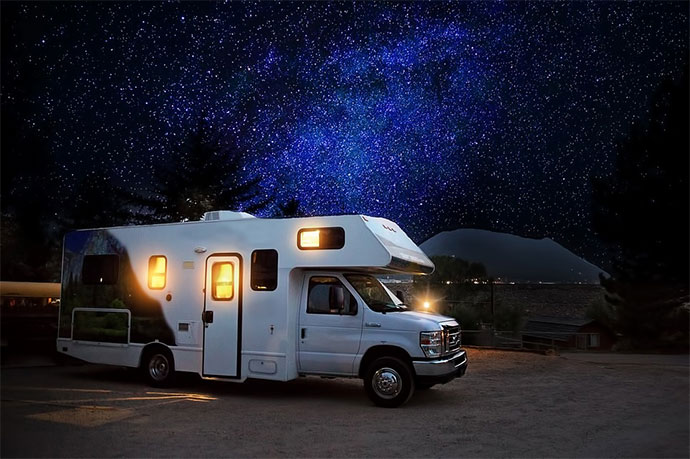 The Loire Valley, France
Situated in the middle of the Loire River in central France, this stunning green river valley is famous for its captivating castle and imposing chateaux including the Chateaux d'Amboise.
The perfect destination for walking and cycling enthusiasts alike, as well as those wanting to enjoy a spot of golf, the Loire Valley is a must-see region for anyone who loves natural beauty and historical buildings.
Camping sites available include Domaine de l'Etang and La Mignardiere.
Isle of Skye, Scotland
Possibly the most perfect destination for those wanting to explore by motorhome, the Isle of Skye, also known as the 'misty isle', offers stunning mountain scenery with the opportunity for some truly spectacular walks, whichever direction you choose to set off on.
Of course, you couldn't go to Scotland without trying some of their famous whiskey so head to the village of Isleornsay which is home to Skye's two whiskey distilleries and warm up all your extremities.
There are several campsites available or you could try wild camping if you are the adventurous type.
Talking of your personality type, it is important to buy a motorhome that suits your lifestyle so that you can get maximum mileage out of it (no pun intended)!
Gulf Coast, United States
A great pick for families, the Gulf Coast is ideal for an unforgettable summer road trip. The beaches and warm gulf water will keep the kids occupied for hours on end, whilst there are some great options for adults too; including learning about WWII history at the USS Alabama or checking out a Biloxi Shuckers game.
Campsites include; Henderson Beach State Park and Sugar Sands RV Resort.
Stockholm, Sweden
For those wanting a city experience whilst still being close to nature, Stockholm is the destination for you. Take a walk down the narrow lanes in the Old Town, take in the vibrant city crowds or visit some of the stunning castles and parks
Sweden, in general, is very relaxed about wild camping but if you want a campsite, you can't go wrong with Tantolundens Husbilscamping.
Pecs, Hungary
Hungary is one of the most obvious choices for those wanting a road trip in Europe; the roads are safe and easy to navigate, the culture is abundant and of course, you have the exciting city of Budapest at your disposal.
However, head south to Pecs to experience an inspiring mix of two cultures and histories as this university city is situated by the Croatian border.
Do not miss a trip to Mecsek, a mountain range that offers an incredible 59 possible hiking trails, for a chance to truly escape from the world.
Familia Privat Camping is nearby and offers respite from the Hungarian sun.