Dolce and Gabbana has long been known for its high-end haute couture, fusing luxury craftsmanship with daring design. The house has a long history of producing stand-out eyewear – many models are so highly embellished and uniquely styled that they are as much jewelry as they are sunglasses. If you're thinking of splashing out and want a pair of round-shaped shades that are the ultimate in bling, any of the options on the list below should be a contender.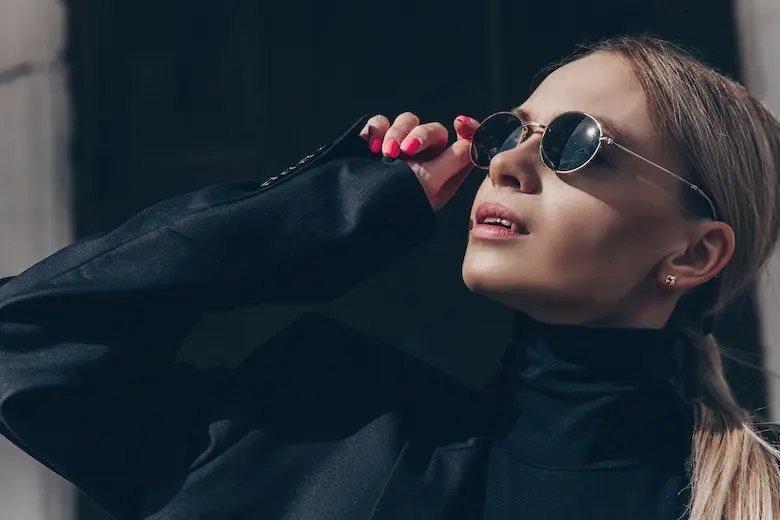 Round Sunglasses with Swarovski Crystals
These stunning glasses from Dolce and Gabbana make an elegant yet striking statement, combining both eyewear and jewelry. Featuring round lenses surrounded by sparkling jewels and with a bigger jewel set into the center, these shades really are the ultimate in luxury eyewear.
The metal temples feature the iconic logo of the house, and the frames are constructed from high-quality, hardwearing acetate. In the design of these sunglasses, Dolce and Gabbana has aimed to offer a daring, eccentric reinterpretation of the aesthetic the fashion house is best known for.
Oversized Round Crystal Embellished Glasses
Fans of ultra-oversize shades will love the ultra-feminine DG4315 model. It features round lenses set into a super chunky light brown frame (with a hint of the cat eye shape) set with beautiful patterns of red and clear-colored crystals.
The brown lenses offer 100% UVA protection, and the craftsmanship – as with all D&G sunglasses – is second to none.
The Iconic D&G Initial Sunglasses
Another pair of shades from Dolce and Gabbana that are as much an item of jewelry as eyewear is DG Crystal sunglasses. The round, light-gold lenses, surrounded by white Swarovski crystals to spell out D on the left lens and G on the right, make these perfect as both women's and men's glasses: they're all about irreverent fun, glamor, and the desire to make a bold statement.
The double layer of shining crystals that comprises each letter adds to the opulence, and the metal armbars are emblazoned with the house's logo – just in case anyone missed the fact that you're wearing a pair of shades from Dolce and Gabbana.
'Masked Ball' Dolce and Gabbana Decadent Glasses
A jeweled masquerade ball mask meets a pair of awesome sunglasses in these unique shades from D&G, the DG2219 model. Limited edition, featuring jewels, 'gold' embellishments, and even a reclining cherub applique, these highly unusual glasses retail for around $3,000 to $4,000 new.
As with all Dolce and Gabbana eyewear, this model is made in Italy from premium materials and is designed to last for years.
'Lemon' Crystal-Embellished D&G Shades
With applique lemons and sparkling crystals covering the full rim frames and part of the armbars, these round sunglasses are a splash of summer elegance. The attention to detail in the embellishment is incredible, and if you're looking for shades to make a splash – while still being classy – these may be the perfect option.
As with all the round glasses featured here, these shades will likely look best on those with square and oval-shaped faces. Even those with small features should be able to wear oversized glasses, like those from D&G, by taking the time to find the most flattering shape for their face.
Jeweled Armbar Dolce and Gabbana Sunglasses
And for those looking for something a little more subtle, how about the DG4040 model, which features a curved black frame and thick armbars embellished with chunky crystals? Crafted from high-quality metal and acetate and accented with silver tones, these oversized shades will match any outfit, making them one of the most versatile of the D&G eyewear on this list.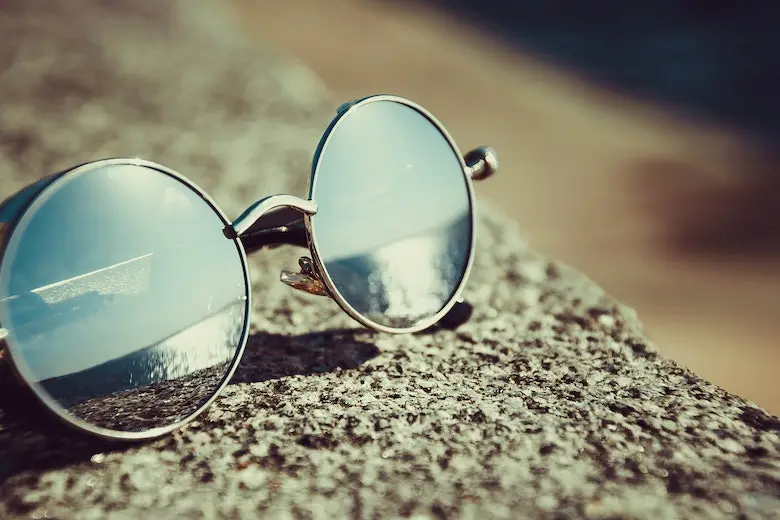 Cute Round Bejeweled Panda Shades
Fun and super cute, these black-and-white frames incorporate round gray lenses encircled by rings of Swarovski crystals and black 'ears' at the temples. They offer 100% UVA protection, and the acetate frame is designed to be as robust as it is endearing.
These D&G shades can sadly no longer be purchased new, but you may get lucky and spot a pair on an online auction or second-hand site – expect to pay in the region of $400 for a pair.
Dolce and Gabbana Eyewear: For the Ultimate in Glasses-as-Jewelry
When it comes to eyewear, Dolce and Gabbana is the master of creating glasses and shades that are so luxurious they also count as jewelry. Whether you're looking for a subtle splash of Swarovski crystals or a masquerade-ball-type confection, this fashion house is the place to turn for ultimate high-end eye ornamentation.