Finding a short-term apartment rental in Mexico City may be thrilling, whether you're there for a vacation, a business trip, or any other purpose. The bustling capital city has a broad range of lodging alternatives, but obtaining the best deal can be difficult, especially if you are unfamiliar with the local culture and the rental market. Here are some simple ideas for getting the greatest deal on furnished short-term rentals in Mexico City to help you find the right property at a fair price.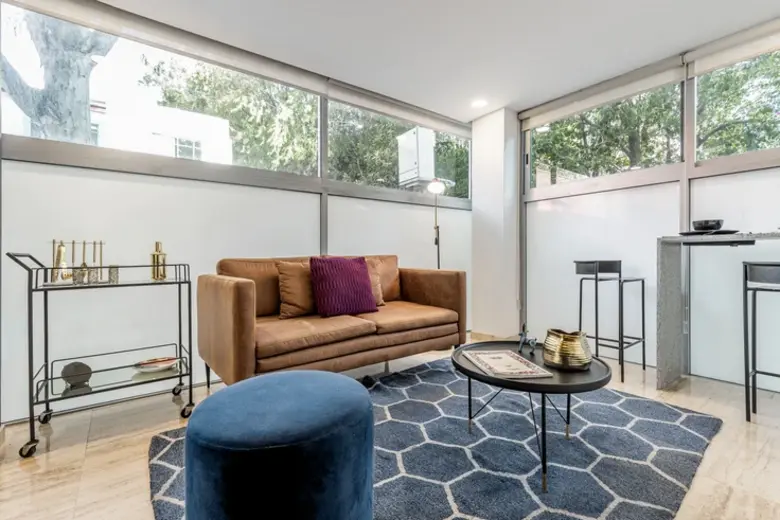 Picture Source: Blueground
Why Should You Consider a Short-Term Apartment Rental in Mexico City in the First Place?
Consider renting a short-term apartment in Mexico City for a more affordable, roomy, and engaging experience. These rentals include home-like amenities such as fully outfitted kitchens, personal space, and flexible options, making them great for families, prolonged visits, and those looking for a local lifestyle. With the ability to explore different districts and mingle with local hosts, short-term apartment rentals give a genuine and easy option to appreciate Mexico City's unique culture and attractions.
Tips for Negotiating the Best Deal on Short Term Rentals
1. Conduct your Research
Arm yourself with facts before you begin bargaining. Investigate the rental market in the region of your choice. Learn about the typical rental costs for apartments of comparable size and quality. Online platforms like Blueground, Airbnb, Booking.com, and local rental websites can provide helpful information about current market pricing. This information will give you a solid basis for bargaining.
2. Flexibility is Essential
If you can make it feasible, keep your rental dates flexible. Property owners and managers may offer lower prices for bookings made during their not-so-busy periods or for more extended stays. Flexibility with your trip dates enhances your chances of finding a better offer.
3. Hold a Polite Dialogue
Maintaining a courteous and pleasant tone when contacting property owners or managers is critical. A friendly and pleasant demeanor may go a long way toward establishing a positive connection, leading to more acceptable renting arrangements. Begin your conversation with a warm hello and an affectionate interest in the property.
4. Communicate Effectively
Communicate your requirements and expectations. Explain the reason for your visit, the number of visitors, any specific needs, and your financial limits. This honesty assists property owners in understanding their circumstances and may result in more tailored offers.
5. Deal in Spanish
Although most property owners in Mexico City know English, bargaining in Spanish might be advantageous. It reflects your respect for the local culture and your dedication to the renting process. Even simple Spanish words might help you create trust and connection with the property owner.
6. Patience is the Key
Negotiating the best possible offer may take some time. Don't hurry through the procedure. Allow property owners time to review and reply to your request. Being patient can lead to better terms since property owners may be prepared to drop their prices if they detect your genuine interest in the rental.
7. Consider Additional Advantages
Consider other perks that may be negotiable in addition to the leasing amount. For example, you might request extra facilities like free Wi-Fi, weekly housekeeping, laundry, or parking in the rental deal. These add-ons can boost the total value of your lease.
8. Contact with Local Real Estate Agents
In your quest for a short-term apartment rental, the area's real estate professionals or rental companies might be invaluable friends. They frequently have intimate knowledge of the industry and may assist you in discovering hidden gems and negotiating the best possible bargain on your behalf.
9. Watch Out for Scams
When negotiating, be wary of agreements that appear too good to be true. Check the authenticity of the property in question and the owner or agency with whom you are working. Check for reviews and references before sending money; never send payment without a formal agreement.
10. Document It
Once both of you have agreed, make a written record of all the terms and conditions. This covers the rental fee, security deposits, procedures for checking in and checking out, and any other information that has been agreed upon. A formal agreement protects both parties and provides clarity during your stay.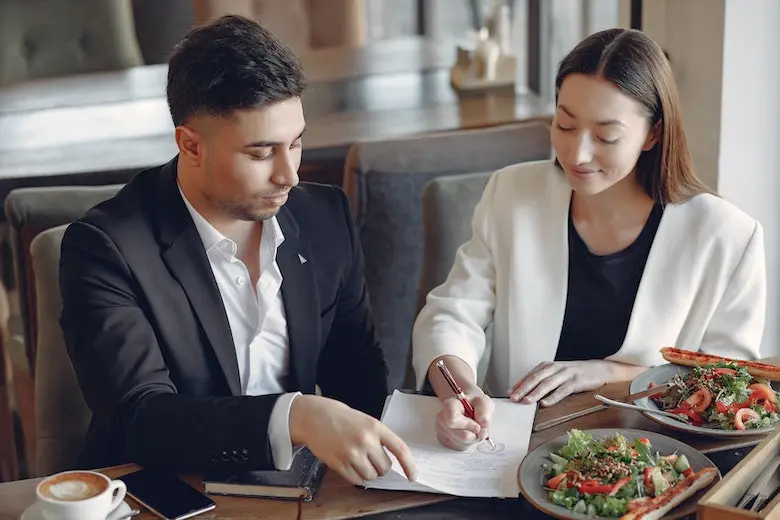 Things to Avoid While Negotiating the Best Deal on a Short Term Apartment Rental
1. Being Too Pushy
While negotiating is anticipated, being too pushy or argumentative with the landlord or property management might sour the relationship. Throughout the negotiation, maintain a pleasant and respectful tone.
2. Failure to Conduct a Research Study
Avoid negotiating without conducting an extensive study of Mexico City's rental market. Knowing the average rental prices in the region and for comparable properties may help you determine what constitutes a fair offer.
3. Neglecting to Read the Lease Contract
Avoid bargaining until you have correctly read and comprehended the lease agreement. Pay close attention to the terms and conditions, which include the rental period, security deposit, maintenance obligations, and any fines or fees.
Conclusion
Obtaining the best possible price on a short-term apartment rental in Mexico City involves careful research, patience, and good communication. Following these simple guidelines, you may boost your chances of finding an economical and pleasant place to stay in this busy and dynamic city. Remember that a courteous and respectful approach, local know-how, and flexibility may lead to a successful settlement and an enjoyable stay in Mexico City.