Sometimes your home could do with remodeling, but this doesn't mean you have to spend an arm and a leg. There are some simple but effective ways to refresh the personality and character of your house without needing to shell out the big bucks.
Whether you're looking to add a homely feel to your space or providing those finishing touches to make it more attractive to potential buyers, here are 4 ways you can decorate your home on a budget: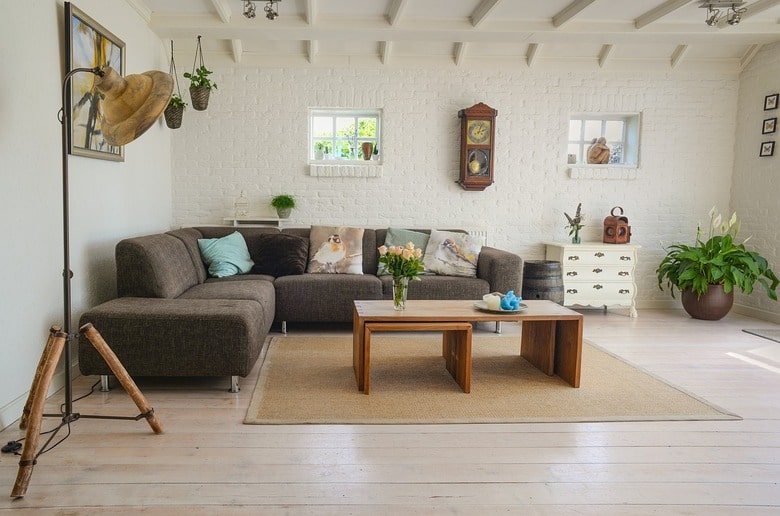 Painting
You can never underestimate the power of a new lick of paint when it comes to redecorating. Replacing cracked or peeling walls with a fresh coat of paint gives any room that revitalized feel. You could experiment with bold color schemes, or you could keep it simple with rich neutrals – the choice is yours.
The best part about paint jobs is that you can do it yourself, so you're only covering the costs of the paint and any equipment you need. There are some painting tricks you can use to achieve professional coverage.
DIY artwork
Artwork is the perfect addition when you're looking to add some character and depth to your home but commissioning an original or purchasing a copy can be expensive. Save yourself some money and craft your own artwork.
Experiment with color and materials to create a conversation piece for your home. You could purchase cheap prints and repurpose plastic sheets to create a frame for your art or to protect your surroundings as you play around with the design.
Upcycling
Upcycling is all the rage right now and is a cost-effective way of redecorating your home without buying anything new. Breathe new life into your space and add to your interior by repurposing and reclaiming second-hand furniture.
You can upcycle everything from a chest of drawers and sideboards to old wooden pallets. Reduce your waste by crafting a coffee table using wooden offcuts or creating wall mounts out of wooden packaging crates. Whatever style you're looking for, there are plenty of DIY repurposing ideas that can get you started on your reclaimed furniture projects.
Storage
A great way to give your home a remodel is as simple as upgrading your storage solutions. Having a lot of items laying about that don't have a home can make your home seem untidy and cluttered. Experimenting with storage options not only resolves this but also can add some dimension to your walls.
This could be through the installation of shelves or cupboards. You can also repurpose crates and baskets to give your home a more rustic or bohemian vibe at very low costs.