Growing older comes with its own particular set of challenges, including the fact that you many need to renovate many areas of your home to cater for changes in your strength and agility. Some of the most common home renovations for seniors occur in the bathroom as home owners seek to make this space safer and more aesthetic.
Bathroom renovations are crucial in a senior's home as they often prevent accidents in addition to making the performance of functions such as bathing a lot easier. If you are looking to remodel your bathroom and make it more senior friendly, you cannot go wrong with the following essential renovations: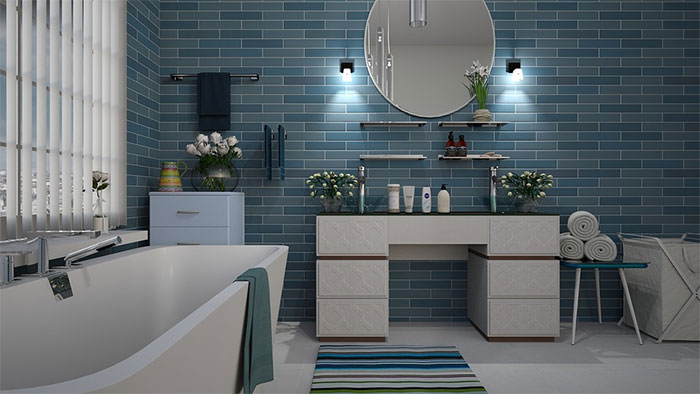 1. Shower/Bathroom Grab Bars
These are bars that are placed just outside a shower stall or on the wall beside a bathtub to help users maneuver easily in and out of bathing spaces without falling. This has the effect of preventing and reducing accidents, especially for seniors with reduced mobility or other age-related physical conditions. Grab bars can also be placed next to toilets to assist seniors in getting on and off the seat.
2. Anti-Slip Mats and Flooring
Shower slips are among the most common accidents that seniors experience and it is therefore crucial to ensure that bathing surfaces are fitted with anti-slip mats in order to reduce their occurrence. These should be placed on the floors of shower cubicles as well as on the side of bath tubs and other areas that come into contact with water. If your budget allows, you can also replace ceramic or glass flooring with anti-slip options such as rubber, non-slip vinyl, bamboo, or natural stone.
3. Shower Seats
Seniors with impaired movement may need to rest from time to time even while taking a shower or using the bathroom. A shower set comes in handy to allow seniors to take necessary breaks in the bathroom. Shower seats are usually fitted into a bathroom wall to allow for easy access by users.
4. Shower Stalls
Cubicle like shower stalls make a good addition to a senior bathroom as they allow users to take a shower while confined to a small space which minimizes the risk of accidents. In addition, they are great for people in wheelchairs as well as those who need to use a shower seat to take much needed breaks.
5. Mounted Bath Lifts
These are mechanical lifts designed to lift a person into and out of a bathtub. They can be operated individually or with the help of a carer for seniors with limited movement. They come in various options including; floor mounted bath lifts, manual bath chair lifts, removable inflatable bath lifts and many others. A bath lift chair is a worthwhile investment for seniors of an advanced age or those with impaired movement due to disease, accidents or old age.
Bathroom renovations are essential for seniors who want to maintain an aesthetically pleasing, functional, and accident free home and bathroom. By making use of a few simple but effective features, senior homeowners can ensure that bathrooms are safe for use.