The winter months are famously the most profitable 3-month period for retailers, making it the perfect time to implement strategies to increase sales.
And with total Christmas sales forecast to exceed £80 billion in 2022 – according to research published by Statista – it seems like the holiday season will be as lucrative as ever this year, for those that seize the opportunity.
With this in mind, we're sharing four strategies you can implement to increase your retail sales this Christmas.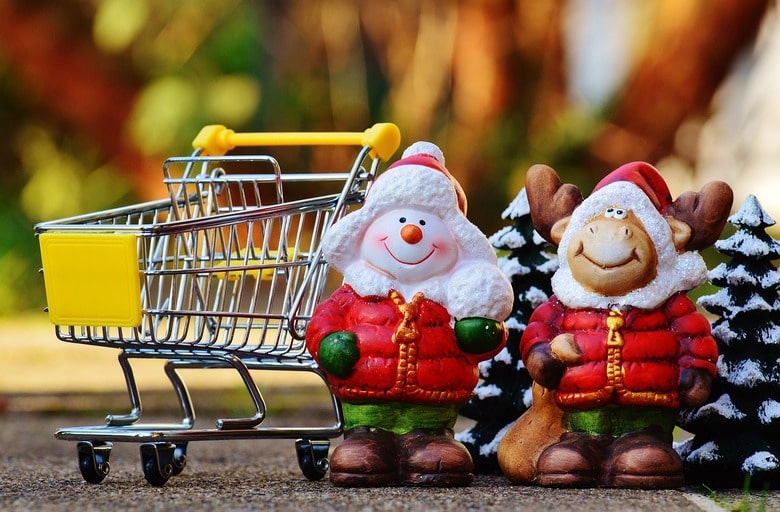 1. Run a competition
Counter-intuitively, one of the best ways to make more through your products is by giving them away – in a well-timed competition. A significant number of potential customers, who would otherwise not gain exposure to your business, will be enticed in by an attractive prize.
There are many options when it comes to advertising the competition, ranging from printing signs to place in strategic locations to leveraging your social media audience. Whatever medium you choose to use, be sure to keep things simple. After all, you're going to need to process all the entries that come flooding in.
2. Position products strategically
When a shopper moves to the checkout zone of a store, they've usually progressed into a buying mind state. This means that they're more likely to make additional purchases if they're presented to them correctly.
This is why you see so many point-of-sale areas lined with relatively inexpensive products. It's a proven strategy that increases sales. Be sure to implement it in your store to boost revenue this holiday season.
3. Create urgency
People tend to be more likely to make purchases when they feel a sense of urgency. By making it seem as though there's an opportunity that will disappear if they don't take it, you will play on their fear of missing out.
A simple way that you can use this strategy on your website is by offering discount codes that only work for a limited time. To add extra fuel to the fire, create a countdown timer that displays the dwindling amount of time your customers have to snap up the deal.
4. Customise your packaging
Packaging is vital for your business' branding. This is because every prospective customer will look at it when considering your product in-store. So, it represents a rare opportunity to capture interest and persuade your prospects into a purchase. And during the festive periods – when customers are already looking for eye-catching, seasonal decorations – this opportunity is even greater.
The Christmas period offers plenty of opportunities to increase your sales. Be sure to implement the strategies above to take give your business the best chance to boost its profits.