Whether you are converting the house for yourself as you are getting older or you are having a senior person coming to live with you, there are many changes that need to be made to make a house accessible for older people. As we get older, our bodies are not as mobile and sturdy, so it is important to make the necessary changes to improve our daily lives.
While for some people, getting older is something they would rather ignore, it is essential that you are honest about your needs if you are getting older or you must talk to your loved ones about it. By just making a few adjustments and changes, you can make your life a whole lot easier. Getting older doesn't have to mean that you stop doing things; it just means you need to make a few changes! Therefore, we have put this helpful guide together that tells you everything you need to know about converting a house into a senior-friendly home.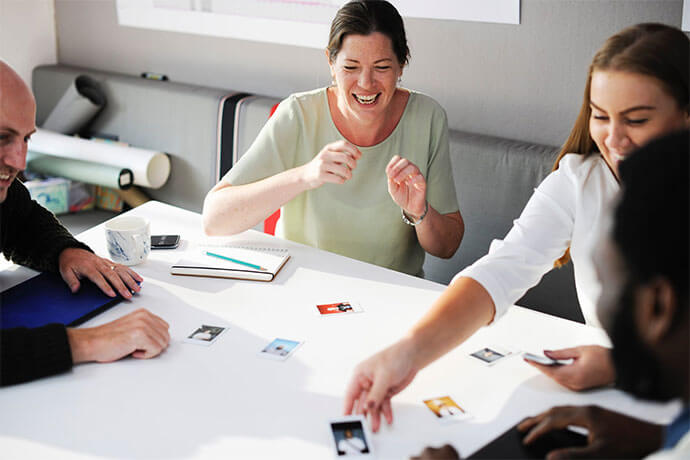 Senior-Friendly Floors
When we get older, a small fall can cause us many health problems and even break our bones, so to make a house senior friendly, it is important to make adaptations to the floors so that they are not as hard to fall on. You should be sure to remove any slippery surfaces from the house, especially in the bathroom where the floor can get wet and add non-skid mats. While rugs may sound like a good way to make the floor less hard, they can be a tripping hazard, so either place non-skid mats under the mats in your house or remove them altogether.
For those who struggle to stay on their feet for long periods of time, you may consider placing chairs in different areas of the house, so that if you are feeling tired you can take a rest until you are feeling okay to carry on walking. However, make sure they are out of the way, so they don't become a trip hazard!
Bright Lights
It is essential that a senior-friendly home is well lit with clear and bright lights so that you can prevent any falls or trips. While good lighting on the staircase is particularly important, there needs to be efficient lighting in all rooms in the house, as a dark room is an accident waiting to happen!
Safe Stairs
The stairs can be difficult for people to climb as they get older, especially if they are steep and narrow. Therefore, ideally, if you are buying a house that will be your home to grow old in then you should consider buying a bungalow, so you don't have to worry about the stairs.
Many older people get stair lifts installed in their home so that they can easily get up and down the stairs without worrying about falling and injuring themselves. Similarly, if you are trying to convert the house you already live in then you may consider moving your bedroom into a downstairs room so that you don't have as far to go when going to bed at night.
Get the Builders In
It is likely that you will need to make some structural changes to your home to fully convert it into a senior-friendly and accessible environment. These changes may include adapting the sidewalks and uneven surfaces that are in and outside the house.
You should consider repaving the sidewalk outside that leads up to your front door so that you can get in and out of the house without worrying about tripping over an uneven surface. This can be dangerous for anyone, but especially someone who is unsteady on their feet as they get older. If you use a wheelchair or walker then you could also consider getting a ramp installed, as not having to climb steps will be a lot easier.
You may also consider adding a handrail to the path up to your house, but also in other parts of the house. A handrail in the shower is a very popular addition for older people, as it helps them to keep their balance while showering. Additionally, if you are still using the stairs, then it is essential that you get handrails installed there as well.
These types of changes aren't things that you and your family can do yourselves, so you should contact CareBuilders At Home who understand how important it is to seniors that they grow old independently in their own home. They offer a safe, affordable, and dependable service that helps you tailor your home to your exact needs.
Downstairs Bathroom
If you live in a house where your bathroom is upstairs, then you should consider getting it moved downstairs. This will make your life a lot easier, as it avoids you climbing the stairs or having to get a stair lift installed.
By getting a bathroom installed downstairs, you can adapt it so that it is easier for you to use. Additionally, by investing in slip-prevention flooring and stable bathmats, you can make your bath time relaxing and enjoyable again. Often older people are concerned about maintaining their dignity as they grow old, so by creating a safe and accessible bathroom, it allows them to use the bathroom unaided by someone else.
Similarly, you may want to consider having a shower installed if you don't already have one. Most seniors opt for a shower instead of a bath, as it is easier to get in and out of. You can also get showers that have a seat built into the wall so that you can sit down while you are washing, which can be very helpful if you struggle to stand for long periods of time.
There are a great many ways that you can adapt and convert a house so that it is a senior-friendly home, but these changes will largely depend on the senior and it is important to tailor these changes to suit individual needs.