Whether you're just getting started with marketing using social media or you're a seasoned professional on all of the social media platforms, taking a close look at how your posts are doing is a smart step to take.
It's a great idea to regularly perform a social media analysis to check-in on how you're doing on each channel and make note of any steps you can take to improve on any and all social media platforms. We've laid out seven steps you can take to perform your next social media analysis to get the most out of your marketing strategy.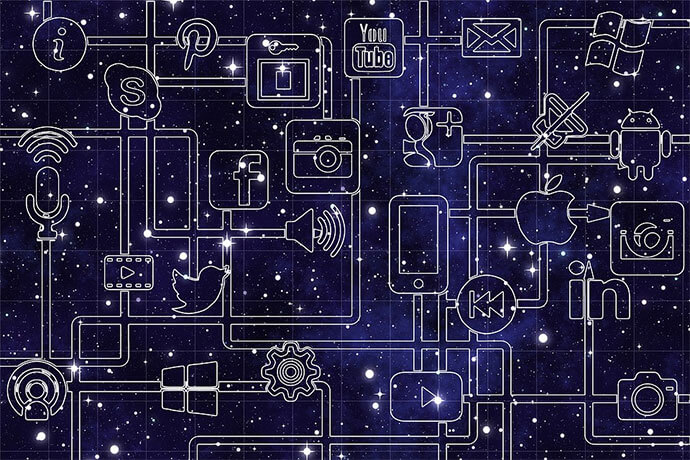 Create Social Media Goals
Nail down exactly what you're looking to accomplish by using social media. This is one step that's often overlooked by businesses and brands using social media. They know — or they think — they need to be on social media, but they're not sure what success looks like or what would work best for their company.
Whether you're looking to increase brand awareness, or provide more customer support, figure out exactly what you want to accomplish by using social media. No matter what your goals are, they will help define your social media strategy. Plus, you'll easily be able to tell if you're reaching your goals or not.
Define Your Target Market
If you have a current marketing strategy that you're working from, you likely already know who your target market is. But are they using social media? If so, what social media platforms are they using and how do they interact with these platforms? Knowing all of this will help you truly target them on social media, instead of just trying anything and everything and seeing what works and what doesn't.
Perform a SWOT Analysis
Next, it's time to perform a SWOT — Strengths, Weaknesses, Opportunities, and Threats — analysis. You can approach your SWOT analysis a few different ways. If your company is already on social media and/or has been on social media for awhile (at least six months), you could perform the SWOT analysis on your social media channels.
If you're new to social media, or haven't started yet, perform the SWOT analysis on your company's current marketing strategy and tactics. This will allow you to really take a deep look at all areas of your marketing approach.
Here's an example of some things that may come out of your SWOT analysis:
Strengths: Advantages, exclusive low-cost resources, unique selling propositions, internals and external benefits
Weaknesses: Things you could to do improve, what to avoid, factors that lose sales, and unpleasant truths
Opportunities: Interesting trends, changes in technology or the market, social patterns, and local events
Threats: Obstacles you face, competitors, and bad debt
By taking a deep and honest look at all of these areas, you'll be able to approach your social media strategy with a clear view of your company from every angle.
Take a Look at Your Competitors
Depending on how long you've been in business, you are probably already well-aware of who your main competitors are. But for your social media analysis, you'll want to take a deep look at how your competitors are using social media. Here are a few things you can look at and consider:
What social media platforms are your competitors on?
How are they using each platform?
What types of things do they post on social media?
What types of content and/or posts are successful for them?
What types of content and/or posts aren't very successful for them?
Do they get interaction and engagement on their posts?
Are they promoting their social media channels on their website and/or their blog?
By taking a god look at your competitors on social media, you'll be aware of what your target audience expects and the kinds of things they react to — or don't react to — and will help you form your social media strategy.
Make a List of Resources
While you're thinking about your social media strategy, it's a good idea to make a list of readily available resources that would help you succeed online. These resources can be anything from the amount of hours you have in the day to dedicate to your social media platforms to helpful tools, and even to employees that have expertise in this area.
Examine Your Website
No matter how new or old your company website is, you'll want to evaluate it and see if it's optimized for social media. Here are some questions you can ask yourself when you're looking at your website:
Does it offer visitors a way to interact with your brand?
Is the content easily shareable?
Can visitors collaborate?
What are the most popular landing pages?
How much daily traffic are you getting? Monthly traffic?
Since you'll be sending visitors from your social media channels to your website, you'll want to make sure your website is made for it.
Audit Your Social Media Profiles
Now it's time to take a look at all of your social media profiles. No matter how long you've been doing social media — even if you're just now getting started, making sure each and every one of your social media profiles are properly and consistently branded is very important. Here are some things to consider about the branding on each profile:
Profile image and the cover image
Bio text on each profile
Handle
Links
Hashtags
Pinned posts
Here are some additional questions you can ask yourself as you're conducting your social media profile audit:
What kinds of messaging is on each platform?
What posts are people interacting with the most? The least?
How often are you posting on each platform?
What are some of your best posts on each platform?
What is your mission statement for each account?
What are the demographics for each platform?
Which platforms are right for your brand?