It doesn't matter why you have decided to restore an old car, all that matters is that you're willing to devote the time, patience, skill, labor and, most importantly, love, that these sorts of restorations demand. If you are willing to put all of these things into your task, then get your tools and your workspace ready, and do it!
How to Restoring an Old Car
To see what you should be doing to do the job well, from the moment you start to the second that you finish, make sure to check out the ins and outs of restoring an old car below.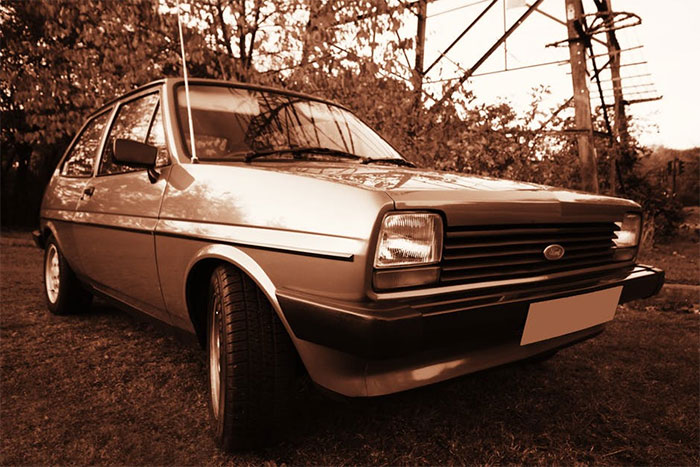 Choosing The Perfect Project
First of all, you need to be laying down the foundations for your whole project by ensuring that you choose the perfect car. Specifically, this means shopping around for different old cars and then picking the one to restore that suits you the best. To begin with, this means considering what car or type of car it is that you actually feel most impassioned to work on. If you don't, then you'll make yourself liable to get bored or disillusioned with the task somewhere down the line, and who wants a half-finished old car sitting on their drive for years?
What you should also take into account as you shop around for old cars is the state of the vehicle that you want to be working with. Depending on what kind of task you want to set yourself, as well as how difficult you want to make it, you have to be looking at what work needs to be done on the possible motors of your choice. You have to be judging how much of your efforts will have to be spent on fixing it up. Being realistic with your estimations as to what the car will need in regards to how much it'll cost, both financially and in regards to your time, is the only way you can lay strong enough groundwork for success in this task.
Fixing Up The Exterior
You've figured out where you will be performing your task, you've got the tools (screwdrivers, pliers, wrenches, jacks, etc.) in place, and you've even bought the old car of your restoration dreams. Now, it's time to knuckle down and get to work!
The first thing to do is to fix up the exterior of the car, looking for dents and then healing them being the first specific tasks to cover. You can remove dents yourself without so much as touching the paintwork (although, more than likely, that'll need some work too, so it doesn't matter if you scuff it or not). You can use a number of everyday household appliances, like plungers, to push and pull until the dent pops out, and hairdryers, to expand the plastic of the car.
On to the paint condition of the car, and if you want to restore it to a perfect shine, then you need to be doing a number of things. First, you need to give the car a good wash and remove any surface contaminants that might be hanging around, like splattered bugs. Second, you need to rub some paint compound onto the bodywork, applying sealant shortly afterward. Third, you should wax the car to make it appear extra glossy and truly bring the color back out of it. While you're at it, you should seek to repair rust as well as any pieces of chrome that have been damaged.
Restoring The Interior
You can't let the outside of the car have all the fun; the interior needs some restoration too. To do this, once you've cleaned the car out, you should be evaluating the condition of its floor because this is where the majority of the problems will lie. While your old car was out of action, any number of things could have happened to it, such as somebody drilling through its bottom and straight through it. To fix the specific problem of having a hole in your floor, you're going to weld a patch, prime it and then paint over the restoration. Understandably, this can be a huge project in regards to time, effort and money, so you may have to consider simply filling the hole and then covering the damage with a floor mat.
Once the floor is (one way or the other, fixed), you should turn your attention to reupholstering and cleaning the seats that need some TLC. To get a stain out of a car seat, make a solution that is 1/4 cup of baking soda and 1 cup of warm water, dip an old toothbrush into it, and use the brush to the gently apply it to the affected areas.
Of course, you can't finish off the inside of your car without making it smell nice, so make sure you hang up a clean and fresh smelling air fresher.
Tending to The Performance
Whether you've done up your car in order to drive it or not, you should be finishing your car restoration task by tending to its performance. Don't worry because there are a number of easy DIY car repair projects that you can try out. You can rotate the tires by in order to avoid a blow-out, you can change the oil of the car, you can replace the windshield wipers, and you can change-out dirty filters. Doing all of these things to your old car will see it ready to take on the roads, whether you want it to do so or not.
If you're an avid petrol head and you've not yet fixed up and restored an old car, then what are you waiting for? It'll keep you entertained for months on end, and you'll end up owning a car like none that you've ever owned before. Why will it be so different? Because you will have contributed to bringing it back to life, that's why! So, take the advice above by choosing the perfect car, fixing its exterior, restoring its interior and then tending to its performance.