Making money online will be a dream come true for many people. This is because working online allows you to work from home, which means you get to spend more time with your family. Also, working online gives you control of your life and income – the amount of work you put in determines your income, and you have more time to chase other passions.
However, for many, making a full-time income online is just a dream. They view it as impossible. The good news is; there are thousands of people who make a full-time income from working online and you can too!
Making money online is not complicated; you just need to dedicate time to learn certain skills, build your business, and give it time to grow. Interested in making money online? Here are the top five skills you need to learn to make good money online.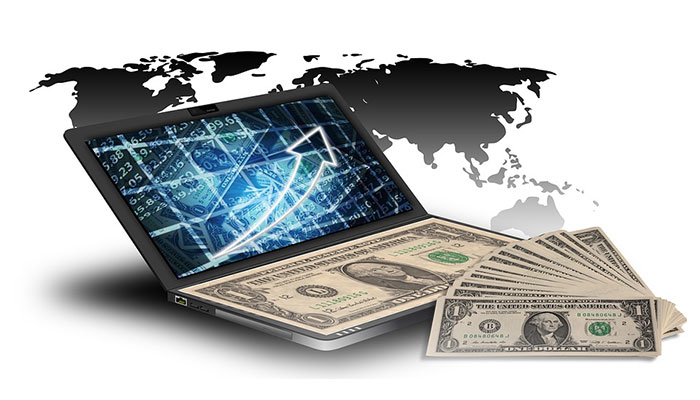 1. Blogging
Blogging is one of the most popular sources of income online. Do you have a passion for a topic you are well-grounded in? You can blog about that topic and generate a loyal readership. Once you have got some traffic to your blog, then you can monetize it.
There are several channels for making money with a blog; they include Google AdSense, sponsored posts, affiliate marketing, and online shops. Google AdSense is the most common source of income, and it is straightforward to set up. Also, it is free! Whenever a reader clicks an ad displayed on your blog, you make some money. Therefore, you need huge traffic to gather more links and make more money.
2. Freelance Writing
If you enjoy writing and would love to make a stable income from it, freelance writing is a skill you should master. Freelance writers get paid to write blogs, sales page, social media posts, and articles for businesses and publications.
Pay from freelance writing range from $10 to $500 depending on the length of the article, experience and skill level of the writer, and the client. The fun part about freelance writing is it can be done from the comfort of your bedroom, and you decide how much you want to earn. Freelance websites like Upwork, PeoplePerHour, and Contently connect writers with clients looking for content for their businesses.
3. Trading
Trading is a very important skill that can generate a stable income for you. If you are conversant with the oscillation of shares prices of big companies that deal with battery technology, for instance, you could trade top lithium stocks in the market.
4. Web Development
Thanks to the need for the professional online presence for businesses and individuals, there is a huge demand for website development. If you can design and develop websites, you will make tons of money helping people set up websites for their businesses from the comfort of your bed.
You also make money for maintenance and upgrade. Since digital marketing remains relevant in today's world, the need for a website developer will always arise. However, you will need some good web development training to get started.