Luxury apartments in Dubai in the new building, and even on the seashore, have always attracted people. A large number of our compatriots have already chosen objects here. Why this particular metropolis? What are the advantages for buyers of villas and apartments for sale in Dubai? Let's analyze it in this article.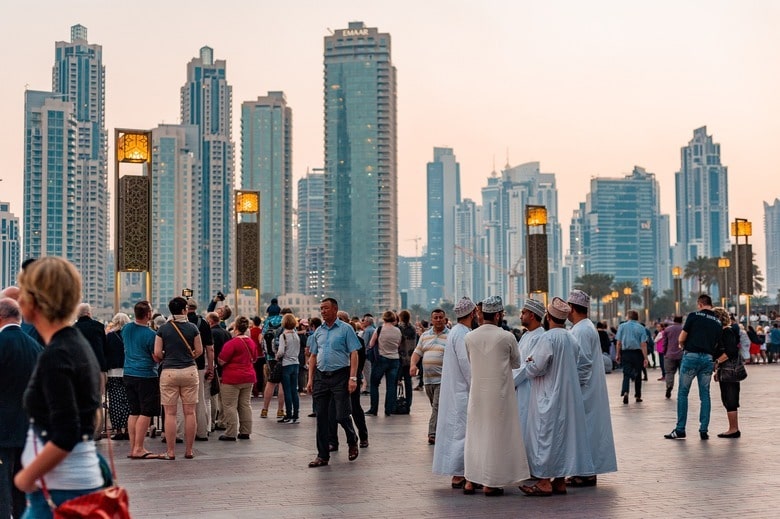 Pros of living in Dubai
Eternal Summer, sea, beaches
For several years, the authorities of Dubai have been making the metropolis an international tourist center. Families come here and alone, for a few days and for quite a long time.
People from different countries are attracted by the constant summer, as well as the opportunity to splash in the sea all year round and bask on the local beaches.
In the city, almost all 365 days a year are sunny (more precisely, 345). There is a lot of Sun here not only in summer but also in winter, as well as in other seasons. The average air temperature in summer is about plus 40°C, in winter – plus 20-23°C during the day and 15°C at night.
It is hot only in summer, but in winter, spring and autumn it is quite pleasant. Rains are infrequent but usually occur from November to March. The water temperature in the sea is rarely below plus 25 degrees, but in winter it still drops to plus 20. Winds are rare here, the sea is almost always calm.
Transport
Dubai's location is extremely advantageous. Often from most countries, you can fly here in about four 4 hours. For example, from Berlin to Dubai by plane can be reached in five hours.
What is more convenient is getting from the local airport to any urban area, because the air harbor is located within the metropolis. So, you can get from there to anywhere in Dubai in no more than 30 minutes.
There are direct regular and charter flights, for example, from Berlin, Rome, and Madrid, as well as some other settlements in Europe. The following airlines carry passengers:
Emirates Airlines;
Flydubai;
S7;
Transaero and so on, that is, there is a choice.
Local infrastructure, quality of life
Today the metropolis is called the city of the future. The buildings here can surprise even those who have been to many places on Earth and seen different things.
Skyscrapers, large airports, the most modern subway that runs without a driver, first-class shopping and entertainment centers with artificial ski slopes and ice rinks, and high-level roads. In a word, living here is very comfortable.
The independent expert council of the Legatum Institute in London named Dubai the best Arab city to live in (with the United Arab Emirates included in the list of the 50 best countries in the world).
Regional business center
Unlike many similar resorts, Dubai is a large city with many business centers, therefore, while enjoying a beach holiday and the sun, you can simultaneously conduct a business life.
The metropolis is located at the intersection of sea and air routes between Europe, Africa, and Asia, which leads businessmen to conclude deals here.
What else attracts the city of business people? The fact that there are free economic zones where the regional headquarters of large companies are located, a large seaport with a remarkably developed infrastructure, a huge international airport, which currently occupies the fourth place on Earth in terms of international passenger traffic, as well as the sixth place on the planet in terms of volume of cargo transportation.
Dubai International Airport operates with more than 130 airlines flying to approximately 220 destinations.
If you want to move to a city that is comfortable to live in or regularly vacation in a similar place, then Dubai will be your best choice.
Who can help to buy property in Dubai?
Emirates.estate will help you find the best property option that will meet your needs and expectations, advise on the sale and purchase, as well as provide professional support at all stages of the transaction.