Are you looking for a place to get fit in Dubai? If so, you're in luck! There are plenty of great fitness clubs in the city. This blog post will share our top picks for Dubai's best places to work out. So whether you're into weightlifting, yoga, or cardio, there's sure to be a club that's perfect for you. Let's get started!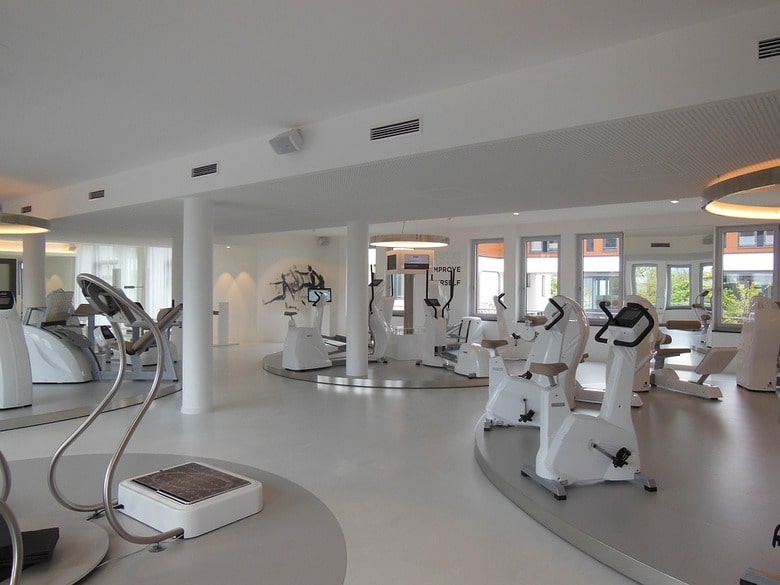 Stretch
Stretch is a fitness studio in Dubai that caters to the everyday person wanting to achieve the freedom of movement needed to lead an active and pain-free lifestyle. Our team of experts is dedicated to helping you get there, using various stretching techniques for recovery, rehabilitation, and increased flexibility. With our trainers providing knowledge and guidance, you will soon be unlocking a new level of mobility that will have you feeling ready for whatever life throws at you.
51 Gym Dubai
51 Gym Dubai is one of this region's most sought-after fitness centers. With a diverse array of group fitness classes, personal training sessions, and state-of-the-art cardio equipment, it's no wonder why this gym has such a loyal following. The staff is friendly, knowledgeable, and committed to helping their members achieve their fitness goals. Plus, the facility features locker rooms, showers, and sauna lounges to relax after an intense workout. From bodybuilders to everyday people looking for a healthier lifestyle, 51 Gym Dubai offers something for everyone and is an excellent way to stay fit and healthy!
Fitness First
Fitness First Dubai is the perfect place to get your fitness journey started or give it a boost. Whether you're looking for weightlifting, cardio training, swimming, and more, this gym has everything you need. With its array of classes and modern equipment, it even offers personal trainers to help keep you motivated while taking your fitness to the next level. The friendly and knowledgeable staff will help you ensure that your fitness routine is tailored to fit your needs and goals. And with its convenient locations throughout Dubai, Fitness First makes it easy for you to take advantage of its available services. So why wait? Get yourself down there today and start seeing those gains!
Gold's Gym
Gold's Gym Dubai offers some of the city's best gym and fitness programs! The gym has been here for many years, making it one of the most experienced providers in the area. With a wide array of classes, from Pilates to Zumba, Gold's Gym Dubai has something for everyone looking to get into shape. Highly experienced trainers provide an encouraging environment to ensure that your individual workout goals are met. Whether you're a newcomer or a seasoned fitness guru, you'll be sure to find an ideal program with Gold's Gym Dubai.
GymNation
GymNation Dubai is perfect for anyone looking for various workout options, excellent facilities, and top-notch customer service. From personal training programs to group classes, it offers something for everyone. Whether you're a professional athlete or just trying to get in shape, GymNation has all the equipment and amenities you'd expect from a world-class fitness center. The staff is friendly and accommodating, always willing to help with any questions. And their modern facilities are equipped with everything you need — plenty of machines, free weights, rowing machines, saunas… it's almost like your own private health club!
Tips for Choosing a Good Gym in Dubai
With so many gyms to choose from in Dubai, it can be a little overwhelming trying to decide which one is right for you.
· A good start is ensuring the gym has all the necessary equipment and amenities to meet your specific needs.
· If you're looking for high end-facilities, look for gyms with quality machines and a wide selection of group classes or specialized programs.
· Don't forget to consider convenience, too – ensure the location is close enough so you can get there quickly and won't lose motivation.
· Furthermore, reading reviews from current members as good feedback can speak volumes about customer service and the availability of resources.
· Remember that when it comes down to it, choosing a gym boils down to what works best for you – whether it's a small studio or an extra ample space with everything you need!
Conclusion
Whether you're looking for a good gym in Dubai to start your fitness journey or just trying to find one that best suits your needs, there is an abundance of options. From small studios and high-end facilities with plenty of resources to affordable gyms with essential equipment, there is something for everyone. So take some time, do the research, and, more importantly, listen to your body. With all the gyms in Dubai, you're sure to find one that works for you!