After hours spent on driving lessons and brushing up on your knowledge, it can be a real disappointment to fail your driving test, especially if it's only by a few marks. Whether you've just turned 16 or you're well into adulthood, passing your driving test first time will make you feel like nothing can stop you. Here are eight tips to help you get there.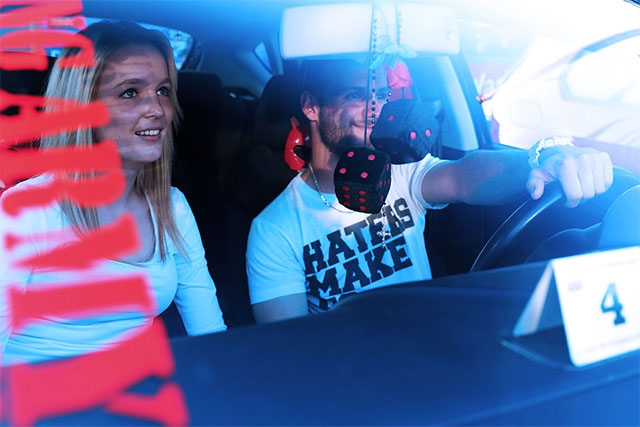 1: Find a Great Driving School/Instructor
A great driver starts with a great driving instructor. Seek out the best in the business who focus on safety above everything. Places like Alliance Driving School provide instructors who have been officer-trained along with the safest cars possible, so you'd want to consider somewhere like that.
2: Don't Rush
Don't try and squeeze your learning into as few hours as possible – crash courses can be great for some, but expect to need more. Take your time and don't rush, because if you do, you might just end up spending more time on lessons after failing. If your test is coming up and you don't feel ready, be honest, and ask to push it back. It's better to be fully prepared!
3: Get to Know the Car
Whether you're learning in your own car or one provided, it's essential that you get to know it properly. Knowing it's weight, height, wheels, how it runs, and how it feels can help you work with it much smoother.
4: Write Study Notes and Revise
The learning doesn't end when you leave the car. Once you're home, write down everything you learned and make revision notes, and you could even use a driving test app. This way, you'll be more likely to retain the information and remember it once the test comes around.
5: Listen Intently
Your instructor is providing you with vital, life-saving knowledge, so don't underestimate what they are telling you. Listen to everything they say and follow their instructions carefully. Not doing so can be the difference between passing and failing.
6: Ask Questions
While your instructor will give you as much information as possible, there'll always be something you're not quite sure of or something extra you will want to know, so don't be afraid of asking. It shows eagerness and that you aren't just passively listening – it shows that you actually want to be a great driver.
7: Learn the Roads
You won't know the exact route of your driving test, but it's handy to get to know the general area and what type of roads you might be driving on. This way, you'll be more familiar when the test comes.
8: Calm Yourself
One of the biggest reasons first-time drivers fail their driving test is because of nerves. This isn't always easy to overcome, but trying to relax is important for passing. Do some breathing exercises, be open and honest to your instructor about your nerves, and don't rush. Remember, they're there to help.
Passing a driving test isn't just about doing well on that one day – you must retain the knowledge and implement it wisely. So, use these tips, ace your test, and become the best driver you can be.