Moving is one of the most stressful times a human can go through. So, isn't it nice to have the end result be a dream come true? There are plenty of reasons for a person to move to a city – job opportunities, living closer to a partner, wanting to experience city life – and, if you've previously lived in the country, it can be a huge culture shock. If you're planning on moving to a city, you want to make sure you wake up each morning enjoying the view from your window, so here are seven of the most beautiful US cities to move to.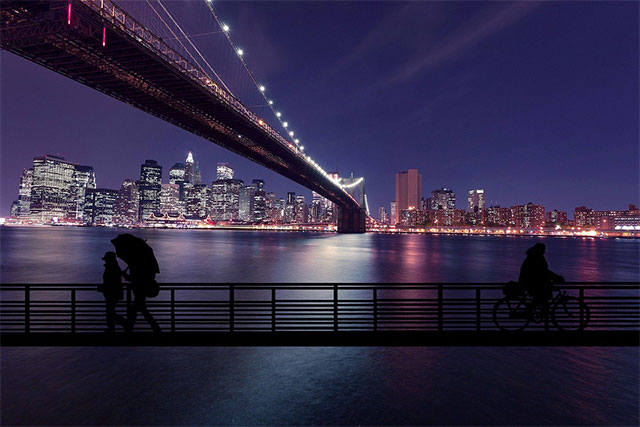 1: Newport, Rhode Island
Rhode Island, the smallest state in the US, is come to one of the most beautiful cities. Newport has a number of historical buildings, is surrounded by the sea in which many yachts are found, and it is close to New York. If you are someone who enjoys boating and has a high moving budget, Newport could be the place for you.
2: Denver, Colorado
Denver is a gorgeous city surrounded by mountains dusted with snow, making it an ideal location for skiing and snowboarding. In the city itself, there is an abundance of culture and a great music scene. Some of the buildings date back to the 1800s, and Denver is home to a great range of museums.
3: Honolulu, Hawaii
Most people have dreamed of settling down in Hawaii or at least having a long holiday there. Honolulu would be the perfect city to live in as it has glorious beaches, palm trees, and endless sunny days. The city is also extremely alive, especially at night time, so it's also a place for those who love to party.
4: San Diego, California
California is home to a long stretch of beautiful ocean along the west coast of the USA, and San Diego provides some of the most wonderful views of it. With its mixture of sky-high buildings and its glorious harbor, it would be hard to resist looking at high-rise apartments in San Diego. The city is home to a busy city-life and a brilliant art culture, as well as great family-friendly destinations like a zoo and even a Legoland.
5: Miami, Florida
If you like hot weather, you will love Miami. With its high temperature and white sandy beaches, it truly is a tropical paradise. It also has great shopping strips, so if you are one for mixing shopping with long beach days, Miami is the place for you.
6: Jackson, Wyoming
Jackson shows nature at its most bare and beautiful. It is reminiscent of the wild west, with an open horizon showing the surrounding mountains and vast landscape. There are also plenty of lakes and forests – it's a city that doubles as a hub of the natural world.
7: Las Vegas, Nevada
Las Vegas is one of the most striking cities in the world. It is jam-packed full of life, light, and many different types of people. Stepping into Las Vegas is like stepping into a different world, and its surrounding desert views only add to its uniqueness. It's not just the main strip that's the main attraction, there are places for locals, too, and of course, the Red Rock Canyon, which can provide a great day of hiking.