With a vast library of content easily accessed from various devices, the Netflix app has completely changed how we watch television and films. However, while trying to utilize the Netflix app on Samsung TVs, consumers occasionally encounter problems. Viewers anxious to watch their favorite shows and films may find these issues infuriating, whether the app crashes, fails to load, or does not respond.
The Netflix app not working on Samsung TV could be for several reasons. It can be an issue with the Netflix app, a firmware issue with the TV, or a connectivity problem with the internet. Finding the problem's fundamental cause is the first step toward solving it. This includes checking for software updates, ensuring the TV is online, and ensuring the Netflix app is current.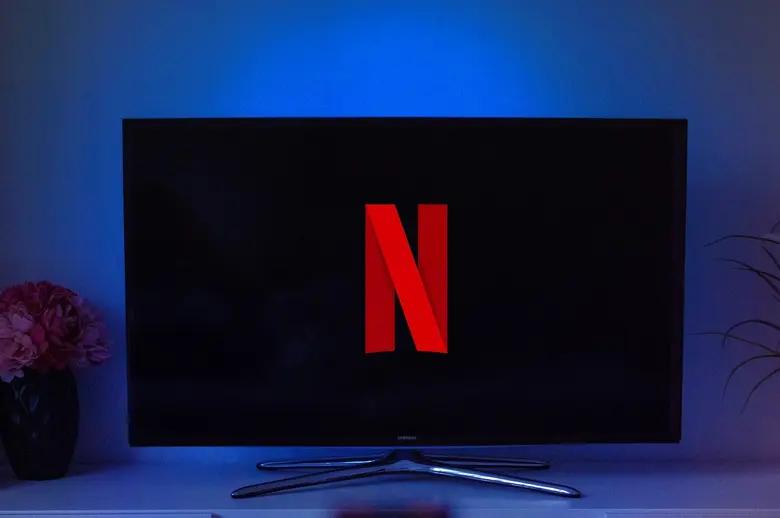 Why Is Netflix Not Working on Samsung TV?
Netflix not loading on Samsung tv could be for many reasons. The most frequent cause is a connectivity problem, in which the TV cannot connect to the internet. Below are some reasons why the Netflix app is not working on Samsung tv.
A Weak Wi-Fi Signal: A problem with the network itself may be to blame for this. In this situation, it's crucial to make sure the network is operating properly and that the TV is linked to the internet.
Software Problems: These are another frequent cause of the Netflix app not functioning on a Samsung TV. This can result from outdated firmware or a problem with the Netflix app. In this situation, ensuring the Netflix app and the TV have the most recent software upgrades is crucial.
Compatibility Difficulties: Having compatibility with the Netflix app on a Samsung TV occasionally causes problems. This can result from an old Samsung TV model or a Netflix app that isn't supported by your device. Using a different device or upgrading the TV to access Netflix could be essential.
User Interface Problem: Another possibility is that the Netflix app on a Samsung TV isn't working because the Smart Hub, the TV's user interface for accessing apps, isn't working properly. It could be essential to reset the Smart Hub in this situation or to get help from Samsung support.
Overall, there are many potential causes why the Netflix app not working on Samsung TV could not function. Still, most problems can be fixed by carrying out some straightforward troubleshooting procedures or contacting support.
Read Also: How can I watch Fubo TV on Samsung Smart TV?
How to Fix Netflix App Not Working on Samsung TV?
You can use various troubleshooting techniques if you notice Netflix not loading on Samsung tv. The following are some of the most popular fixes for reactivating your Netflix app:
1. Check for Software Updates
Outdated software is among the most frequent causes of Netflix app issues on Samsung TVs. Make sure the Netflix app and your Samsung TV are up to date. By choosing "Support" from the Settings menu on your TV, you may check for updates.
Check if software updates are available by clicking on "Software Update". Similarly, you can check for updates on the Netflix app on your Samsung TV by searching for it in the app store. Install the updates and then check if the problem is still there.
2. Verify Internet Connectivity
A connectivity problem is another frequent problem that might stop the Netflix app from functioning. Make sure your Samsung TV is online by checking its internet connection. Ensure your Wi-Fi signal is strong and your network operates normally if you're using a wireless connection.
You can reboot your modem or router to test whether it solves the issue. Ensure the Ethernet cable is properly connected to your TV and the network is operational if you're using a wired connection.
3. Power Cycle Your TV and Router
An easy power cycle may solve the problem. Unplug your Samsung TV from the power source after turning it off. Additionally, unplug your modem or router. After a brief delay, plug everything back in. This can occasionally fix any short-term problems that may be preventing the Netflix app from functioning on your Samsung TV.
4. Uninstall and Reinstall the Netflix App
The Netflix app may frequently be fixed for any software bugs or flaws preventing it from functioning by uninstalling and reinstalling it. Go to the "Apps" menu of your Samsung TV, choose "Netflix," and then press and hold the "Enter" button on your remote control until a menu displays. This will uninstall the app. Select "Delete," then search for "Netflix" in the app store on your Samsung TV to reinstall the app.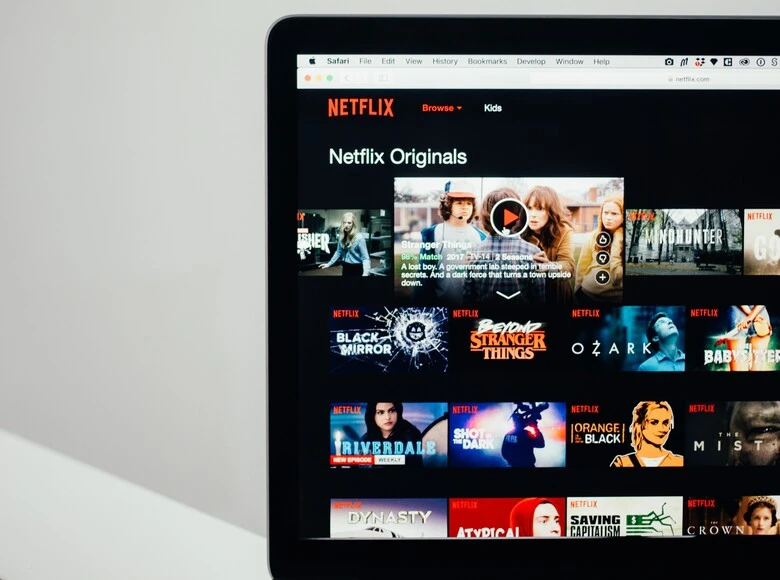 5. Clear Your App's Cache
Clearing the Netflix app's cache and data can occasionally assist in resolving any data-related issues. To do this, go to your Samsung TV's Settings menu, choose "Apps," and then choose "Netflix." Then, choose "Clear cache" and "Clear data." Try reopening the Netflix app after clearing the cache and data to check whether the problem has been fixed.
6. Contact Customer Support
An effective option to resolve the Samsung tv Netflix not working issue is to contact customer service. You can get help from Netflix's devoted customer service team diagnosing and fixing technical issues.
You can utilize the live chat option on Netflix's website or open a support request to get in touch with customer service. Additionally, you can contact their customer service line, which is manned round-the-clock.
Remember that there can be other causes for Netflix not working on Samsung TVs. If you've tried all of these fixes but are still experiencing problems, it could be worthwhile to seek the advice of a qualified specialist to identify and fix the problem.
Read Also: How to Fix Paramount Plus Not Working on Samsung TV?
Alternatives of Netflix for Samsung TV
Several options are available if you're looking for Netflix alternatives that also function on Samsung TV. Here are a few well-known streaming services you can use:
Amazon Prime Video 
It is a well-known streaming service that provides many TV episodes, films, and original content. It can be downloaded as an app via the TV's app store on Samsung TVs. You must have an Amazon Prime subscription to access Amazon Prime Video and other perks like free two-day delivery and music streaming.
Hulu
Hulu is a streaming platform with a broad selection of TV series, motion pictures, and original content. It can be downloaded as an app via the TV's app store on Samsung TVs. A basic plan with commercials, an ad-free plan, and a live TV plan with live sports and news are just a few of the subscription options that Hulu offers.
Disney+
A sizable library of Disney films, TV series, and original content is available on Disney+, a streaming service. It can be downloaded as an app via the TV's app store on Samsung TVs. Disney+ provides a variety of family-friendly entertainment, such as Disney Channel series, Marvel and Star Wars films, and animation classics.
HBO Max
HBO Max is a streaming platform with many films and TV shows, including original programming like The Sopranos, Westworld, and Game of Thrones. It can be downloaded as an app via the TV's app store on Samsung TVs. Along with popular content from other networks, HBO Max also provides access to various documentaries and specials.
YouTube TV
This live TV streaming service can access live sports, news, and entertainment channels. It can be downloaded as an app via the TV's app store on Samsung TVs. Access to well-known cable channels like CNN, ESPN, and Fox News is also provided by YouTube TV.
You can also stream channels related to history on Youtube TV.
Apple TV+
A range of original TV series and films are available through this streaming service. It can be downloaded as an app via the TV's app store on Samsung TVs. A variety of high-quality programs is available on Apple TV+, including comedy, dramas, documentaries, and kids' shows.
FAQs
How do you reset Netflix on a Samsung TV?
To reset Netflix on a Samsung TV, you can follow these steps:
1. Press the Home button on your Samsung TV remote control.
2. Navigate to the "Settings" option using the arrow buttons on your remote, then press the Enter button.
3. Scroll down to "Apps" and select it using the Enter button.
4. Find and select the Netflix app from the list of installed apps.
5. Press the "Options" or "More Options" button on your remote.
6. Select the "Reinstall" or "Delete" option to remove the Netflix app from your Samsung TV.
Once the app is uninstalled, return to the Samsung TV home screen.
Search for the Netflix app in the Samsung TV app store and reinstall it.
After the app is reinstalled, you can log back into your Netflix account and start streaming again.
Why is Netflix suddenly not working on my smart TV?
There could be several reasons why Netflix suddenly stops working on your smart TV. Here are some troubleshooting steps that you can try:
1. Check your internet connection
2. Update your TV's firmware
3. Restart your TV
4. Uninstall and reinstall the app
5. Clear app cache and data
Which Samsung TVs will no longer support Netflix?
Samsung televisions manufactured prior to 2012 may be unable to support the most recent version of the Netflix app. Furthermore, some older Samsung TV models released between 2012 and 2014 may only support older versions of the Netflix app, which may not include all of the most recent features.
Check the Netflix support website for a list of supported devices and minimum requirements to see if your Samsung TV is affected. You can also contact Samsung customer service to find out if your specific model of TV will continue to support Netflix.
Why does Netflix keep crashing on my smart TV?
If the Netflix app crashes or shuts and returns you to your device's menu screen or live television, it usually indicates that data on your device needs to be updated.
Conclusion
You may take several measures to address the issue if you have the Netflix app not working on Samsung tv. Start by trying to restart your TV and internet connection. Try removing and reinstalling the Netflix app if that doesn't work. Also, confirm that you have enough data to stream video and that your TV's firmware is current.
If all else fails, you can use one of the numerous Netflix alternatives accessible on Samsung TVs, like Amazon Prime Video, Hulu, Disney+, HBO Max, YouTube TV, or Apple TV+. You can always find something that appeals to your interests and viewing habits on any of these services because they each offer a distinctive collection of content.