Fubo TV has become a popular option for those who wish to cancel their cable and satellite TV subscriptions with the diversity of material it offers. One of the top producers of smart Televisions is Samsung, and its models work with several streaming services, including Fubo TV. Fubo TV can be viewed on a Samsung TV via streaming.
Finding the content you want to watch is even more convenient with the Fubo TV app's voice navigation feature. Fubo also includes several features, including multi-view and cloud DVR, that let you record and watch numerous shows simultaneously. Viewing Fubo TV on Samsung TV without a regular cable subscription is a terrific way to enjoy your favorite programming.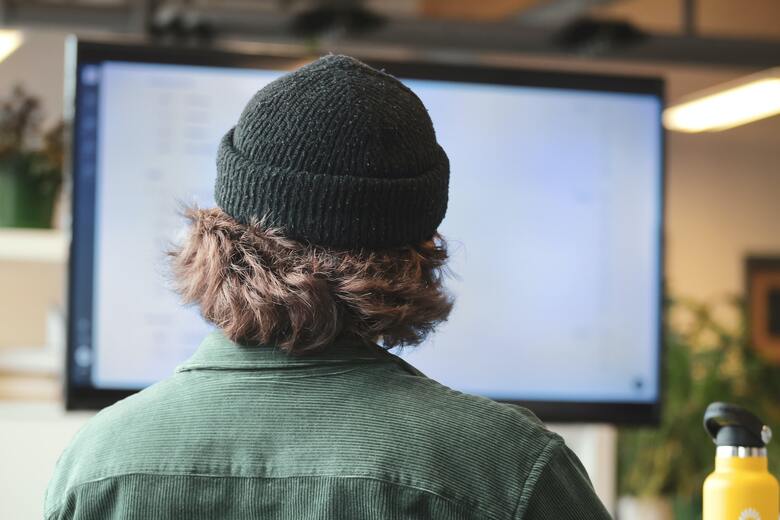 What Is Fubo TV?
A live-streaming television service called FuboTV provides a selection of channels and shows. It is intended to give users a cheap, adaptable, and flexible streaming experience as an alternative to standard cable or satellite TV services. With a focus on live content, FuboTV offers a variety of channels spanning sports, news, entertainment, and more.
FuboTV offers numerous channels, some of which are ESPN, FOX, CBS, NBC, AMC, CNN, and many more. Fubo TV also has a cloud DVR option that lets you record live content and watch it later.
In addition to major leagues like the NFL, NBA, MLB, NHL, and MLS, as well as international football and other sports, FuboTV offers a wide variety of live sports content, making it a popular option for sports enthusiasts.
Related: How to Stream Philo on Samsung TV?
How to Sign Up for Fubo TV?
To sign up for FuboTV, follow these instructions:
Go to Fubo.tv to access the FuboTV website.
Select the option of "Start Your Free Trial."
Choose a subscription strategy. FuboTV offers a number of plans, each with a different set of features and a different price, such as a normal plan, a family plan, and an international sports plan.
Make a password and enter your email address.
Provide your credit card information in the billing information field.
Following registration, you can begin streaming FuboTV on your chosen device. You should download the FuboTV app to some devices and sign in with your account details.
A higher-tier plan or adding premium channels are other ways to personalize your membership. FuboTV offers a free trial period for new users, so you may check out the service before signing up for a subscription.
Related: How to Fix Paramount Plus Not Working on Samsung TV?
Fubo TV Subscription Plans
Depending on your viewing choices and financial situation, FuboTV provides a variety of subscription packages. These are FuboTV's current subscription packages:
Starting at $64.99 a month, the Starter plan offers over 100 channels, including live sports, news, and entertainment.
The $79.99 per month Elite plan has over 175 channels and extras like a cloud DVR with 1,000 hours of recording space and the flexibility to stream on up to 10 devices simultaneously.
The three-month Latino Quarterly subscription is $99 and offers access to several Spanish-language channels and the on-demand selection of FuboTV.
For $29.99 a month, you can get live and on-demand coverage of cycling competitions and events and related programming.
The $10.99 a month International Sports Plus subscription gives subscribers access to international sports networks like Fox Soccer Plus and beIN Sports.
FuboTV also provides a variety of add-on packages, such as premium channels and additional sports packages.
Related: How to Activate TV One?
Can a Samsung Smart TV Stream Fubotv?
FuboTV streaming is possible on Samsung Smart TVs. From the Samsung Smart TV app store, a standalone version of FuboTV is accessible. After installing the app, sign in with your FuboTV credentials to stream your preferred channels and programs.
To have your Fubo TV on Samsung TV, you must ensure your Samsung tv fulfills the requirements. Your Samsung Smart TV should have at least 2GB of Memory and be a model from 2016 or later, according to FuboTV. To ensure flawless streaming, FuboTV also advises having a high-speed internet connection.
Accessing live sports, news, and entertainment programming via FuboTV streaming on a Samsung Smart TV is simple and fun.
How to Install Fubo TV on Samsung TV?
Connecting your Fubo TV on Samsung tv is very easy due to the service's vast list of supported devices. You can watch live TV by just carrying out these few simple steps:
Make sure your Samsung TV is turned on and connected to the internet.
Press the Smart Hub button on your Samsung TV remote to access the Smart Hub menu.
From the Smart Hub menu select "Samsung Applications".
Use the search feature to find "FuboTV" on the Samsung Apps Store.
To download and install the FuboTV app on your Samsung TV, find it, choose it, and then click "Install."
You may start streaming live sports, news, and entertainment programming after opening the app and logging in with your FuboTV credentials when it has been installed.
You can also go to fubo.tv/samsungtv-connect and take it from there. You can reboot your Samsung TV or verify your internet connection if you have difficulties installing or using the FuboTV app. For assistance, you may also get in touch with FuboTV Connect customer service.
How to Use Airplay to Get Your Fubotv Samsung TV Connected?
To stream Fubo TV to your Samsung TV using AirPlay, do the following steps after making sure your devices and network are compatible:
Join the same Wi-Fi network as your Samsung TV and connect your iPhone or iPad.
Choose the media you wish to stream to your Samsung TV via the Fubo TV app on your iOS device.
In the video player, click the AirPlay symbol.
From the list of available devices, select your Samsung TV.
Your Samsung TV ought to now be playing the Fubo TV video.
With your iOS smartphone, you may pause, fast-forward, and adjust the volume during playback. Remember that the speed and reliability of your Wi-Fi network can affect the quality of AirPlay streaming.
Related: How to Activate Twitch TV?
Why Choose Fubo TV?
FuboTV may be preferred over other streaming services for several reasons. The following are some of FuboTV's main benefits:
Live Sports
FuboTV provides a wide range of live sports programming, including major leagues like the NFL, NBA, MLB, NHL, MLS, and other sports and international soccer.
News and Entertainment
FuboTV offers a variety of news and entertainment channels, including CNN, MSNBC, FOX News, FX, AMC, and more, in addition, to live sports.
Cloud DVR
FuboTV is a cloud DVR solution that enables you to record live content and watch it at a later time.
Multi-View
FuboTV also has a special function called "Multi-view" that enables you to view several channels simultaneously on one screen.
No Contracts
Without contracts Because FuboTV is a contract-free service, you are free to discontinue it whenever you choose.
Compatibility
FuboTV is compatible with a variety of gadgets, including streaming devices, smart TVs, smartphones, tablets, and web browsers.
All things considered, FuboTV is a fantastic option for sports enthusiasts as well as those looking for a wide variety of news and entertainment content. FuboTV provides a convenient and adaptable streaming experience with its cloud DVR, multi-view, and no-contract service.
Why Is Fubo TV Not Working on Samsung TV?
There are several possible causes for FuboTV not functioning on your Samsung TV. These are some potential causes and procedures to take during troubleshooting:
Internet Connection
FuboTV needs a dependable and quick internet connection to stream content. Make sure your Samsung TV is connected to a dependable internet connection that can stream video at a fast enough speed. With an online speed test, you can gauge the speed of your internet connection.
Update Your App
If your FuboTV app is outdated, it might not function correctly. Make sure you check the Samsung App Store for updates and download any FuboTV app updates that are available.
App Cache
The FuboTV app's cache could deteriorate over time and stop functioning correctly. Go to "Settings" > "Apps" > "FuboTV" > "Clear cache" to try cleaning the app's cache.
Account Problems
The app might not function properly if your FuboTV account has a problem, such as a billing issue. Verify that there are no billing or subscription issues and that your FuboTV account is current.
Compatibility With Samsung TVs
FuboTV might not work with older Samsung TV models. Verify that your Samsung TV is a supported device and satisfies the minimum system requirements for FuboTV.
Uninstall and reinstall the FuboTV app or contact FuboTV customer care if none of these troubleshooting techniques resolve the issue.
FAQs
Does FUBO work on Samsung Smart TV?
Samsung Smart TVs support FuboTV streaming. A standalone version of FuboTV is available from the Samsung Smart TV app store. Sign in with your FuboTV credentials after installing the app to stream your favorite channels and programs.
Why can't I get FUBO on my Samsung Smart TV?
If you can't locate the FuboTV app in your device's app store, it's possible that your device's nation or region isn't set to a region where FuboTV is accessible.
Is FuboTV free on Smart TV?
No, FuboTV is not free on Samsung Smart TVs. You can enjoy a free trial if you are a new user but after that, you need to buy a subscription plan. FuboTV offers a variety of subscription packages based on your viewing preferences and financial situation.
Conclusion
Popular live-streaming television service FuboTV provides users with various channels and shows. It is available on various platforms because it supports many devices, including smart Televisions, streaming devices, mobile devices, gaming consoles, and web browsers.
FuboTV is a well-liked option for sports fans because of its emphasis on live sports content and extensive coverage of important leagues and international sports. FuboTV offers a cloud DVR option in addition to live programming, enabling users to record and watch anything whenever they choose.