When considering making updates to your home, it's important to not forget about the exterior. Keep in mind that the outside of your house is ultimately creating the very first impression for those who are walking up or driving by.
You certainly don't want to be the one house in the neighborhood or on the block that drags down the entire look and feel of the area and makes those around you upset. It'll also be that much easier to sell your home one day when you're ready to put it on the market if the outside looks attractive and is well maintained. The following ideas will help you learn what you should be focusing on the most if you want to instantly boost your home's curb appeal and give the outside the attention it deserves.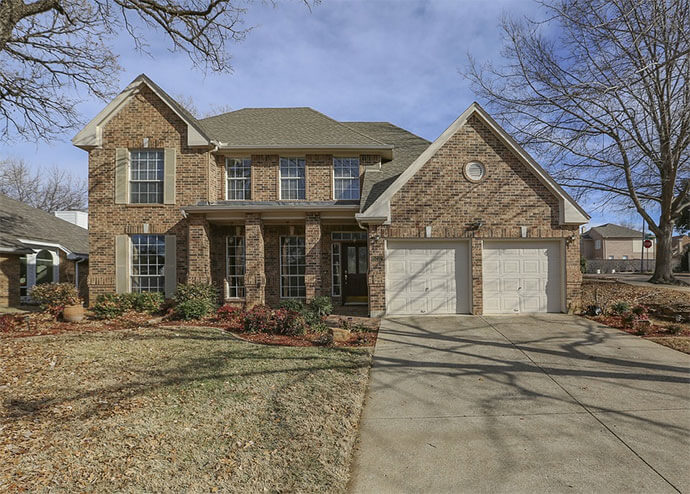 Maintain Your Landscaping
Go green by adding plants, flowers and taking care of your lawn to boost your home's curb appeal. It'll look even better if you opt to hire a professional service such as Pat Calabrese & Son LLC. They're the experts and can quickly and efficiently take your landscaping from non-existent or mediocre to you having one of the best looking yards in your area. Hiring a landscaper is one decision you won't regret, and that will immediately upgrade your home.
Decorate Your Front Porch
It's also a wise idea to take time to decorate your front porch if you wish to boost your home's curb appeal. Consider adding cute pieces of furniture, additional lighting and painting your front door a bright hue that pops. It's the little touches that will deliver a significant impact when it comes to improving the front area and porch of your house.
Replace an Old Mailbox
Believe it or not, people do pay attention to the look of your mailbox. Although it seems like a small detail, installing a new and updated selection will increase your home's curb appeal. There are a lot of fun ideas out there such as choosing a mini version of your home, black iron detailing or painting it with a pretty design using a variety of attractive colors. Take some time to look around and research ideas before committing to a particular option.
Paint or Reside the Exterior
You can also boost your home's curb appeal by opting to paint or reside the exterior. This fresh coat of color or material will undoubtedly create a new and updated appearance for you to enjoy looking at each day. In addition, think about staining your garage an attractive hue and adding new, modern hardware to the doors.
Install A New Roof
An old and stained roof can drag down the entire look of your home because of how much square footage it takes up. It's one of the first parts of a house you see when passing by or pulling up. Although they can be pricey, it's worth the investment to replace a tarnished roof with a more updated and attractive option.