It may not be the first or even tenth thing on your home improvement to-do list, but the fact is that sooner or later, you are going to get to the point where you are ready to really spruce up your home's exterior. From upgrading the physical look of your home, all the way to adding character features that make it unique and timeless.
If you live in a homeowner's association (HOA), you will need to work around the rules in place. Some HOAs can be extremely strict in the rules they set out, going too far as to even dictate how long your grass can be before you cut it. They do serve their own purpose, but they can also be limiting.
If you don't live in an HOA, then you are freer to let your vision free, and with this guide, you'll have all the steps and ideas you'll need to get started: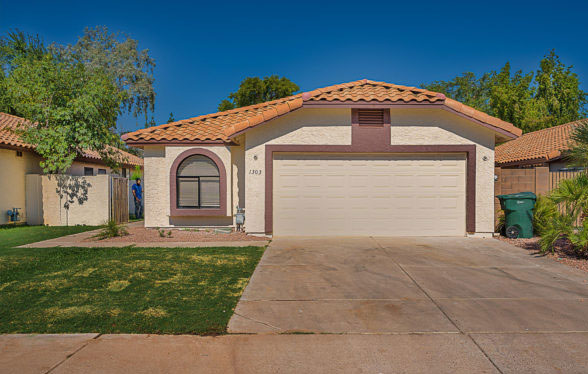 1. Give it a Deep Clean
There are many reasons to start with a deep clean before you get any further with your efforts. For one, it will give you a real look at what you are dealing with. You might have thought you hated the brickwork on your property but cleaned up from decades and decades of pollution and the elements, and you love it!
The other reason you'll want to deep clean your property's exterior is that any project you have in mind will be much easier and more effective if you are working on a clean surface. This includes painting or repainting.
In most cases, the deep clean in question can be handled with a pressure washer, though if you have paint chipping away on wood windowsills, a lot of windows, and generally just a large home, you'll want to get professionals involved. The same goes for if you have never used a pressure washer before or if you don't trust yourself.
2. Make Repairs
On top of a deep clean, you will also want to make any of the big repairs on your to-do list. If your roof is starting to age and needs to either be repaired or reroofed, then get that roofer in before you start anything else. If there are cracks in your walls or foundation, get those checked out by a professional and fixed if they are an issue.
If you don't do these steps first, everything else will just work to cover up the issues, and you could put yourself in serious trouble later on.
3. Sketch Out Your Ideas and Your Vision
Making that first decision can feel daunting. What do you start with? Much like the first line of a sketch, putting the overall shape and idea on paper is the most crucial step. Filling in the details, later on, is much easier because you have a basis to work off of.
4. Painting: Your Options
When it comes to sprucing up your home's exterior, one of the best ways to start is with a can of paint. At the very least, brushing up and redoing the already painted trim on your home is a good idea, as it can work to further weatherproof the wood parts of your exterior and gives it a bright new look.
Don't think that is your only option. You can change the color of your trimming, you can paint the whole exterior or can repaint your front and garage doors. The only time this isn't recommended is if you have sliding, in which case you'll need to check to see how effective or damaging the paint can be.
5. Add Character Details
Change out the lights, add details to the garage door, upgrade your front door entirely, add railing planters and flower boxes outside of your windows – the list of character details you can add to your home just keeps going, and they are what make the biggest difference.
6. Your Garden
Gardens are a crucial component of any property. Not only can they really pull everything together, but they also do wonders for safety, insulation, and privacy. Put thick evergreen bushes along your walls or under your windows, and you make them more difficult to access while also blocking out a lot of the winter winds.
When landscaping, the only thing you'll want to remember is to stick with local flora and fauna ideally. Some species of plant can be very invasive where you live, and others will simply not work where they are planted and then die. On the other hand, local plants help local wildlife and are far better suited to surviving and thriving in your climate.