Nobody likes to bring up the word funeral, especially not to their loved ones. Unfortunately, death is something that overcomes us all at some point, but it does not need to be a taboo subject. Funerals can be costly and not knowing your loved one's wishes before they pass can make planning it a whole lot harder. Although it is something nobody wants to truly consider, planning your funeral sooner rather than later can make it easier on everyone when the times comes.
How do Funeral Plans Work?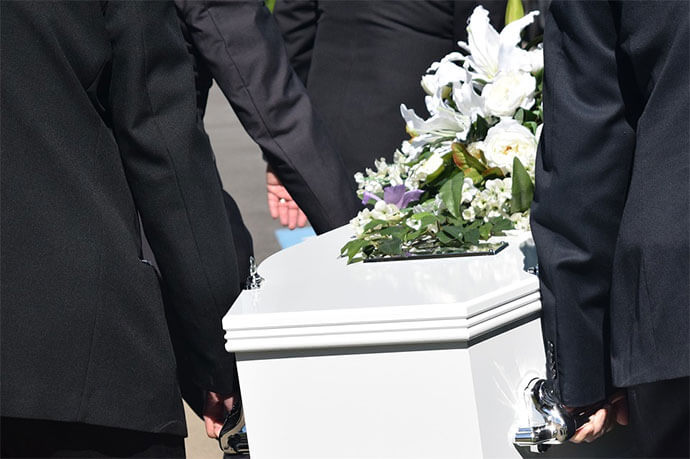 When Is the Right Time?
For some, there is no right time, but having this conversation early means that if your loved one becomes ill, you already know their plans. If you want to plan your own funeral and give peace of mind to your family, read more here. Often it can be easier to discuss funeral plans when death isn't looming over you, as speaking about a funeral to someone who is terminally ill may frighten them more. Sometimes, we do not have this choice though, and if you are diagnosed with a terminal illness, you may want to think about planning your funeral whilst you still have the mental capacity to do so.
What Is the Best Approach?
Everyone responds to these kinds of talks differently and only you know best how to bring up the subject. It may be that your loved one has also been wanting to bring up the subject for a while but was also afraid of what you might say. You may want to just go in with a direct approach rather than beating around the bush. A good start is something such as "I know it's a difficult subject, but do you think we could have a discussion about what you may like at your funeral?" If they are very closed to the subject, then it may be best bringing it up in casual conversation and asking open-ended questions or asking them if they want to plan their own funeral.
What Details Do I Need to Consider?
Whether you are planning your own funeral or finding out details for a loved one, there are many vital concepts to consider. This will depend on a lot of things, including religion. Some people may not mind what flowers they have or what their coffin looks like, and if this is the case there is no need to push an answer from them. You do have the option of adding funeral preferences to your will, but this is not legally binding. If there is something they strongly desire, such as being buried in the same graveyard as another family member, these are the most important details to consider. Whilst you are on the topic, you may even want to discuss preferences around palliative and end of life care.
Nobody wants to think about a loved one passing away but getting these things out in the open can make it easier when the time comes. If you do not want to burden your family, you can plan your funeral yourself, or if you are unable to do so, ask a loved one for help.