With winter rapidly approaching, it's time to start getting your home ready for the big chill – but with rising energy rates pushing up the typical UK household's annual gas and electricity bill to £3,549, it could be costly to heat your home this year. Luckily, we've found some cost-effective ways to help prepare your property for the cold weather without breaking the bank.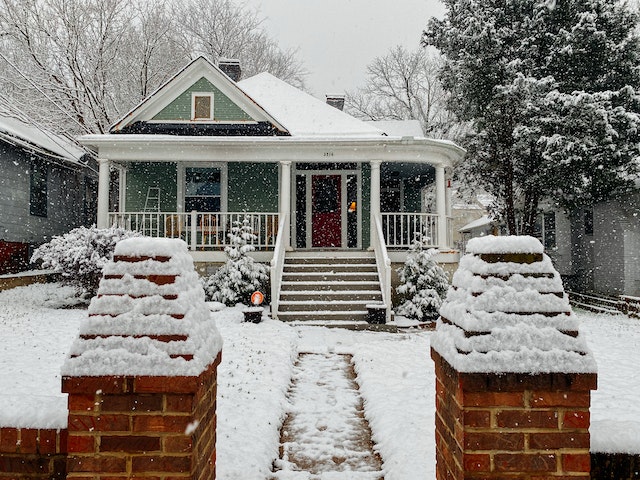 Organizing storage
The transitional period between summer and winter is a great time to delve into storage space and have a thorough de-clutter of your home. As well as getting rid of unused or unwanted old items (consider selling, recycling, or upcycling these), you may also find things that could come in handy in the winter hiding in boxes and drawers, such as cozy clothes, hot water bottles, and extra blankets and duvets. To get the most out of your storage space when rearranging your possessions ahead of winter, consider organizing items by purpose and frequency of use.   
Boiler checks
In the dead of winter, the last thing you need is a malfunctioning boiler. In order to avoid those dreaded cold showers and ensure that your hot water and heating work reliably when you need them most, maintain your boiler by checking the pressure regularly (and topping it up when necessary) and having an engineering service the unit each year. Make sure that you test your boiler yourself before the temperature drops – by running the system for a few hours in the evening, you should be able to identify and solve any last-minute issues before winter hits in earnest. 
Maintain your pipes
While it may be possible to thaw frozen condensation pipes without the need for professional assistance in most cases, it's worth remembering that burst pipes can lead to serious damage, injury, and costly repairs. In order to prevent your boiler pipes from freezing as the temperature drops, ensure that you always keep your heating at a low level (avoid sudden fluctuations in temperature) and regularly check the boiler pipes for cracks, holes, or ruptures. Try to seal any small gaps or holes (this can be simply and cheaply done by applying expanding foam to the pipes when they're cold) before they grow and become a more potentially serious issue. Most importantly you should clean the home at the start of the winter.  
Have an emergency plan
While it's best to stay positive and use wishful thinking, it's also worth having a plan in place for the worst-case scenario, especially if you're already aware of potential issues with your boiler or heating system. Try to put some savings aside to pay for any future emergency repairs and consider updating or changing your home insurance plan to get the best coverage should your home suffer weather-related damages over the winter season.