As traveling becomes easier and more affordable with new airline carriers emerging globally, it is vital to know your rights before boarding a plane. Flight delays/cancelations, delayed or lost baggage, and missed connections are a common occurrence for passengers. Knowing what to do in such cases can save you a lot of trouble and money.
Making a compensation claim is simple if you know how to go about the process. Let's discuss a few major things about canceled flight compensation and your rights as a passenger:-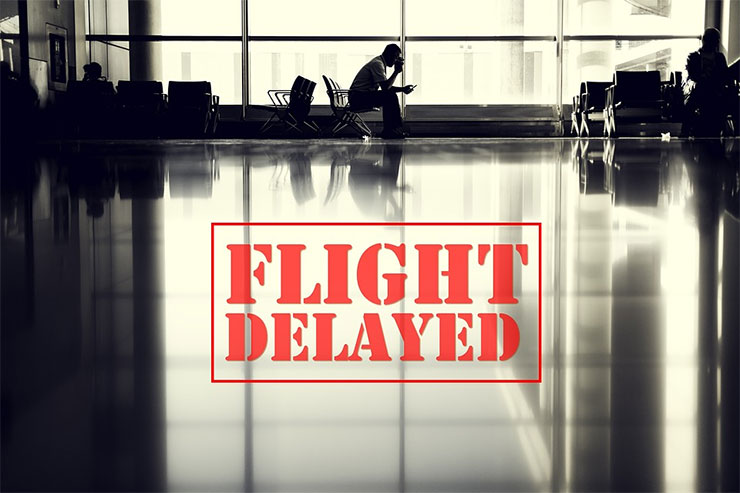 Passenger Rights for Canceled Flights
If your flight is canceled by the airline company, you are entitled to either of these:-
An alternative comparable flight for your specified destination at the earliest available opportunity.
An alternative comparable flight for your destination at your own convenience.
A full refund, including your primary flight and all other flights from the same airline that you will miss due to cancelation, i.e. connecting or return flights.
A return flight to the airport of original departure if you are halfway through a journey and do not wish to get an alternative flight.
Compensation for Canceled/Delayed Flights
Legally, you can claim compensation if a delay or cancelation is due to the airline's fault. If a cancelation delays you by two or more hours, you are legally entitled to ask the airline for help with associated costs. Generally, you can request for compensation if you are delayed by two or more hours in a replacement flight, and were not given at least two weeks' notice.
In case you have to wait long for an alternative flight, you are also entitled to certain arrangements from your airline. These usually include refreshments, access to making phone calls and e-mails, and adequate accommodation in case of overnight delays along with conveyance between airport and hotel. Your right of entitlement due to delay normally depends on the flight distance and the countries between which you are flying.
The amount of compensation usually depends on when your flight was canceled, the distance between destinations, and the departure/arrival times of the rescheduled flight.
Claiming Your Compensation
You should ask your flight representative(s) at the airport for full information about delays/cancelations, plus vouchers to any services you may be entitled to. In case you do not get information from the airport, you should save all receipts of reasonable expenses and claim later from the airline. The airline's customer service department can help you in this regard once you provide the necessary information, such as booking reference and flight details, etc.
It is a good idea to write down your claim and be as clear as possible about the issues you have faced and your requirements from the airline. The Civil Aviation Authority provides useful tips on their website about the best ways to write a claim. You can also download the claim reimbursement form from their website for this purpose.
Knowing your rights prior to traveling can turn an unfortunate situation in your favor with a little effort. As traveling is becoming more of a necessity than a luxury, knowing what to do in case of cancelations or delays is more useful than ever now.