Maserati probably appears in the top three in a list of luxury car brands, if not in the top spot. It is a car that is popular with celebrities, and with a production cap of 75,000 vehicles globally, the brand is synonymous with affluence and luxury. While many people fantasize about owning a Maserati car, few manage to actually achieve this goal. However, while a Maserati is definitely not a car to own on a budget, you necessarily have to be a multi-millionaire to own one. Here are some tips for how you can finance your dream Maserati.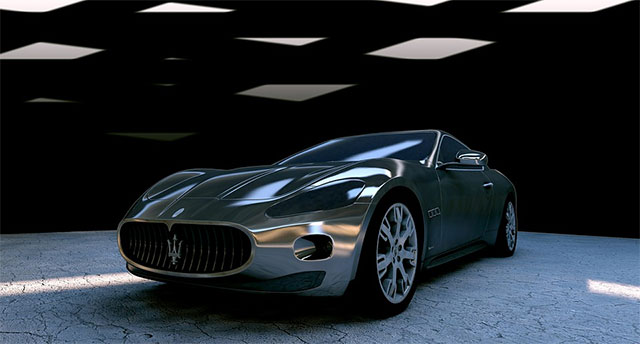 1. Get financing through your dealership
Many dealerships offer Maserati financing options to help you buy your dream car, often through the form of a car loan. You will repay your loan in fixed installments; however, as the vehicle you wish to purchase acts as collateral on the loan, if you default on your repayments, you will lose your much longed-for Maserati. Many dealerships have finance departments who will work with you to find the best car loan for you. This might include money-saving extras such as competitive rates direct from the manufacturer, extended warranty programs, and value-added services to protect your investment.
2. Take out a personal loan
Another popular financing option when buying a new car is to take out a personal loan. These allow you to borrow a specific amount of money – in this case, the cost of the car – which you will then pay off in manageable monthly installments over a set payment period. With this loan, you can walk into a Maserati dealership with the confidence that you will be able to buy your car then and there. However, make sure that you can afford the monthly repayments, as defaulting on your loan will result in you getting a poor credit rating for future loans, as well as losing your dream car.
3. Trade-in your current car
If you already own a luxury sports car, you might consider finding a Maserati dealership who will accept a trade-in offer. By doing this, the value of the car you are trading in will be taken off the price of the car you want to purchase, and the dealership gets a second-hand vehicle to sell to the huge used luxury car market. However, to ensure that you get a good trade-in offer, make sure that the car you are trading in is in good working order with minimal wear and tear.
4. Buy a second hand Maserati
Don't discount buying a used Maserati simply because you don't like the thought of having someone else's cast-offs. Most of the used cars sold by reputable dealerships are in excellent condition, having perhaps been a little-used part of their previous wealthy owner's sports car collection. A pre-owned car is usually a great deal cheaper than a brand new Maserati, and could be made even cheaper still should you choose to trade in your existing car as part of the sale.