We've all thought about our 'Dream home' but would you be so brave as to 'live on the edge' in a cliff house or build a home that's 'out of this world' in the shape of a spaceship?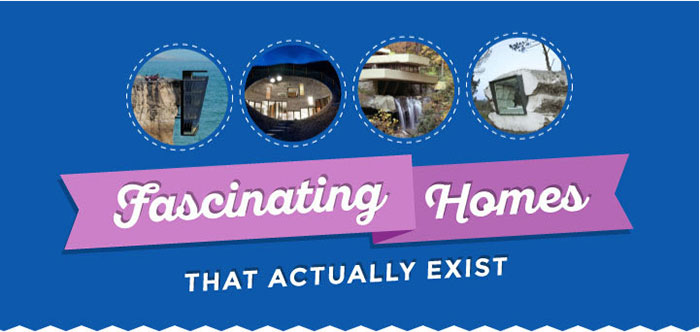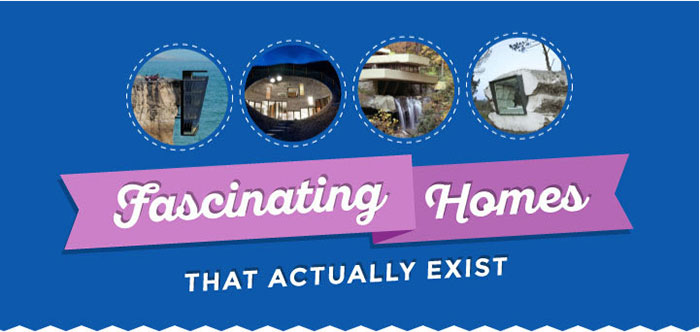 Our latest article features the most outrageous homes in the world … and before you ask, yes they actually do exist! From weird to wonderful and the downright whacky…here's a rundown of the world's most fascinating homes.
Vietnam: Hang Nga Guesthouse
This Vietnamese house is known locally as the 'crazy house' and it's not hard to see why. Inspired by nature and the work of Gaudi, architect Dang Viet Nga gave each of the ten guestrooms an animal theme from The Tiger Room to the Kangaroo Room.
Mexico City: The Nautilus
This snail-shaped house near Mexico City was designed by architect Javier Senosiain. Javier draws inspiration from natural forms and wants to allow a continuous flow of space and energy throughout the house. This space-age dwelling is particularly impressive at night when the light shines through its colored glass windows.
Switzerland: Villa Vals
This Beautiful villa is cut into the mountainside in a sleepy Swiss village. Entry is quite covert involving a journey through a shed and long underground tunnel into the house. Once inside, its many windows face out to an unspoiled view. Luckily you see for yourself as this villa is available to rent out for holidays.
Japan: Minimalist House
It's not hard to see why this single-story Japanese home is named The Minimalist House. Its linear-based design has two key themes; it's very long and it's very white. You may need to wear your sunglasses inside this sparse abode but it certainly makes for an interesting use of a narrow space.
Mumbai, India: Antilla
This billion-dollar home is by far the most expensive home on this list. Billionaire Mukesh Ambani built this 34-storey skyscraper home for his wife. Hard to believe this is a private home but it has to be said the hundreds of staff needed to run the home probably make it feel a little less private.
Australia: The Cliff House
Tennessee, United States of America: Space House
This three-story 'Space House' on Signal Mountain can boast one of the coolest addresses and an even cooler façade. Sometimes referred to as the 'Flying Saucer House' it's become a bit of a tourist attraction, luring people off the nearby Highway 127. Probably not the most practical house with its tiny windows but perfect for sci-fi fans who like the dark.
Ontario, Canada: Just Enough Room Island
The clue is in the name. The little house sits tightly, with no room for error, in the middle of the St. Lawrence River near Ontario. Apparently, it classifies as an island as it has one living tree on it and is the smallest of 1,000 islands in the area.
Warsaw, Poland: The Keret Home
For more intriguing features and great value, home insurance or car insurance visit FBD.ie.