YouTube is a really popular website where you can watch and share videos. It's super easy to create and upload your own videos on YouTube. Dark mode and short stories are two other cool features that make the website extremely user-friendly.
However, issues arise occasionally on YouTube. YouTube keeps switching back to light mode when people use dark mode, which is one issue that some people have noticed.
Assuming you've had issues like Youtube keep resetting to light mode, just relax! What you can do to fix YouTube's light mode resetting and why it keeps happening will be discussed in this article.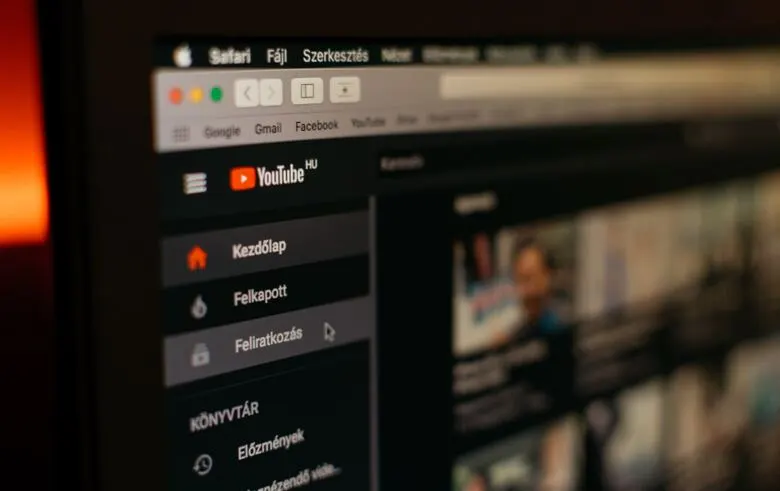 Why YouTube Keeps Resetting to Light Mode?
There are a few common reasons why YouTube keeps switching to light mode. One possible cause is bugs in the version of the YouTube app you have installed on your device. These bugs can interfere with the proper functioning of the app's features.
Another reason could be a buildup of unnecessary data in the YouTube app cache. This junk data can disrupt the smooth operation of the app and cause issues with its native features.
Using an outdated browser can also lead to problems with the YouTube app and its features. This problem has been observed in the past, where the dark theme of YouTube would revert back to the light theme.
The dark theme on YouTube is really helpful because it reduces the strain on your eyes caused by the bright screen light. It makes viewing videos on your smartphone, PC, or tablet more comfortable, especially during long hours or when using your device at night.
How to turn on Dark mode?
Before learning how to fix the issue, I have given a detailed guide on how to turn on the dark mode on Youtube. Follow the steps mentioned below to turn on the dark mode on Youtube.
Open the YouTube app on your device.
Look for your profile image, which represents the account you are signed in with. Tap on it.
A menu will appear. From that menu, select "Settings".
In the Settings menu, locate and tap on "General".
Within the General settings, find the "Appearance" option and tap on it.
A list of appearance options will pop up. Choose "Dark Theme" from that list.
If your device already has a dark theme enabled in its settings, you can select the "Use Device Theme" option.
Read Also: How to Watch the History Channel on YouTube TV?
Best Methods to fix Youtube keeps resetting to light mode issue
There are a few ways in which you can try to fix this issue. Methods are explained below.
1. Disable Browser Extension
Sometimes, the issue of YouTube resetting to light mode can also be caused by browser extensions. These extensions can interfere with the settings of local websites, including YouTube. In such cases, you may need to disable the browser extensions specifically in Google Chrome.
To disable the browser extensions, follow these steps:
Open the Browser Extensions settings in Google Chrome.
Look for the list of installed extensions.
Disable the extensions by dragging and sliding the switch to the off position.
Once you have disabled the extensions, open YouTube and check if the issue is resolved.
If YouTube starts working properly after disabling the extensions, you can try adding the extensions back one by one. By doing this, you can identify if any specific extension is causing the problem. This step-by-step approach will help you find the perfect solution for this issue.
2. Keep your browser up-to-date
If you are facing an issue that your Youtube won't stay in dark mode and you want to prevent it then it is important to ensure that you are using the latest version of your web browser.
Check if you have the latest version of your browser installed. You can do this by visiting the respective app store on your device, such as the Google Play Store for Android or the Apple App Store for iOS. If an update is available for your browser, make sure to install it.
In the case of Google Chrome, you can check the current version by tapping on the Help button within the browser. From there, select "About Chrome" to view the version information.
Additionally, you can try accessing YouTube using a different browser to see if the issue persists. This will help you determine if the problem is specific to your current browser or a more general issue.
3. Clear the Cache of Youtube
If you're using an Android device, you can try clearing the app cache for YouTube. Follow these steps:
Long press the YouTube app icon on your home screen or app drawer.
A shortcut menu will appear. From there, tap on "App Info" or "Info."
In the app settings, locate and tap on "Storage & Cache" or "Storage."
Next, tap on "Clear Cache" to remove the temporary data stored by the YouTube app.
After clearing the cache, restart the YouTube app and check if the issue persists.
For iPhone users, here's how you can clear the YouTube app data:
Launch the Settings app on your iPhone.
Find and tap on "General" from the list of options.
Look for "iPhone Storage" or "Storage" in the settings menu and tap on it.
Scroll down to find the YouTube app from the list of installed apps and tap on it.
On the YouTube app page, you should see an option to "Delete App." Tap on it to remove the app from your device.
After deleting the app, you can reinstall it from the App Store by searching for "YouTube" and downloading it again.
4. Ensure Continuous Sign-In for Your Account
Another reason why youtube keeps switching to light mode may be that you are not signed in. If you have specifically set your YouTube to dark mode through your profile's appearance settings, it's important to understand that this dark mode preference is tied to your account. It means that dark mode will only be enabled when you are signed in to your own Google account.
In other words, adjusting the dark mode setting under your profile does not apply dark mode universally to YouTube on the web or app. Instead, it instructs YouTube to use dark mode when you are logged in with your account.
As a result, if you log out of your account or sign in with a different account that does not have dark mode enabled, YouTube will revert back to light mode by default.
You can verify this by simply accessing YouTube in incognito mode (ensuring that no device-wide dark theme is activated). You will notice that YouTube defaults to the light mode when not signed in.
Therefore, it is important to ensure that you remain signed in to your YouTube account on the web or app. This way, YouTube will not reset to light mode simply because you are logged out or using another account. If you do sign in with a different account, remember to set it to dark mode as well.
If you're experiencing issues with YouTube dark mode not working in 2023, refer to the information provided above to troubleshoot the problem and find potential solutions.
Read Also: How to Fix Youtube Keeps Pausing Issue?
FAQs
 How can I enable Dark Mode on YouTube?
Simply tap on your profile picture, select Appearance, and toggle on the Dark theme option to enable Dark Mode on YouTube.
How can I disable YouTube's adaptive brightness feature?
To disable YouTube's adaptive brightness, you can utilize third-party apps like Touch Control, which enable you to adjust the brightness settings and make custom changes to prevent YouTube's adaptive brightness from affecting your viewing experience.
How do I permanently keep YouTube in dark mode?
To permanently keep YouTube in dark mode, you can follow these steps:
1. Log in to your YouTube account on your browser.
2. Click on your profile icon located at the top-right corner of the screen.
3. Click on "Settings" from the drop-down menu.
4. Click on "Appearance" from the left-hand menu.
5. Under the "Appearance" section, toggle on the "Dark theme" option to activate the dark mode.
6. Once you have turned on the dark mode, it will remain active every time you log in to your YouTube account on that browser. If you use YouTube on a different device or browser, you will need to repeat these steps to activate the dark mode.
Why does my YouTube keep changing to light mode?
There could be several reasons why your YouTube keeps changing to light mode. Here are a few possible reasons
1. Youtube Cache
2. Using the same account on different devices
3. Glitches or bugs
4. Outdated version of Youtube
Conclusion
If you're someone who prefers using dark mode on your apps, including YouTube, you may have encountered the issue of YouTube resetting to light mode. This problem not only affects the visual appeal but also causes eye strain due to the bright light. Fortunately, there are several solutions you can try to prevent YouTube from switching to light mode.
These include clearing YouTube's saved data, keeping your device updated, utilizing a YouTube dark mode extension, and ensuring you remain signed into your YouTube account.
By implementing these fixes, you can enjoy a consistent dark mode experience on YouTube until the issue is resolved by YouTube itself.