So you've decided to put a few dollars into modifying your truck, whether for aesthetics or functionality, but you're feeling a little overwhelmed with the vast options available in today's mod market. A great place to start is by looking into suspension lift kits. They are one of the most popular mod choices, and are usually one of the first mods people make on their trucks.
A suspension lift kit is first and foremost intended to give the targeted vehicle a higher ground clearance by replacing the vehicles front and rear shocks and leaf springs. It's just an added bonus that it looks cool.
Now that you've decided to add a suspension lift into your truck, we are here to help you out with the truly difficult part: choosing which kit to purchase. The kit you end up purchasing will be impacted greatly on a variety of factors, such as make and model of your truck, your budget, the style you want, etc.
So while we can't necessarily tell you which kit to buy (though we CAN say that you're going to want to make sure you get the installation right), we've provided you with a list of our personal favourites.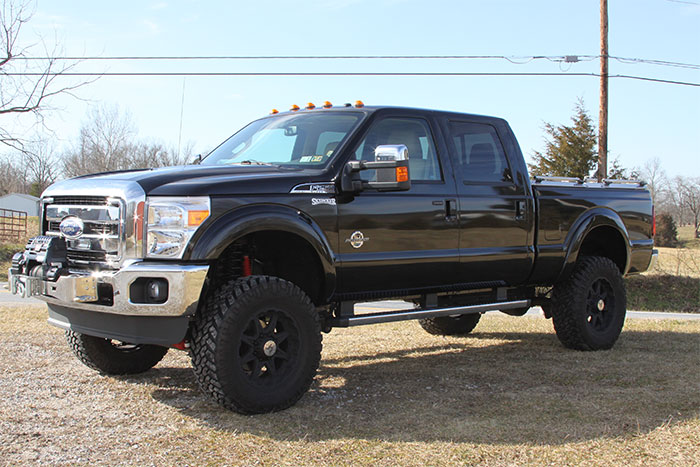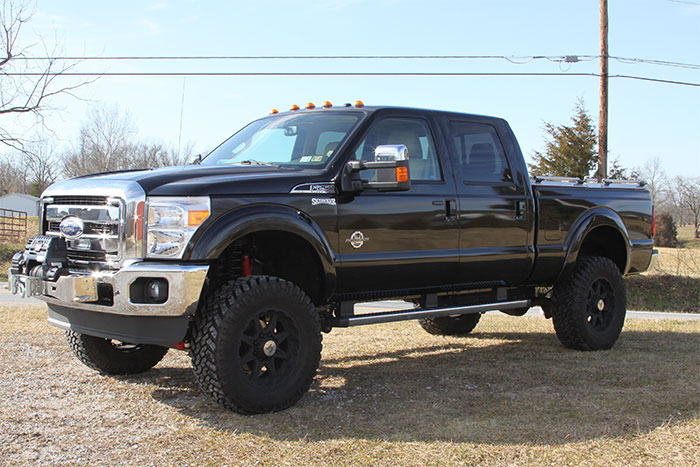 Below we've listed our picks for top 5 suspension lift kits for your truck.
1. Skyjacker Kits
Skyjacker kits are made with ultra-tough materials and are custom-designed for the make and model of your vehicle to ensure a flawless fit.
2. Rough Country Kits
Rough Country suspension lift kits are design with off road in mind. These kits offer amazing off road performance at an incredible value.
3. Pro Comp Kits
Pro Comp offers a variety of suspension kits for your truck, including their Performance Long Travel Suspension System, their Complete Suspension System, and their Nitro Kits.
4. AIR LIFT Kits
AIR LIFT is one of the top manufacturers of easy to install air suspension kits, providing the ultimate air ride for towing and hauling with safety and comfort.
5. Rize Industries Kits
Rize industries carry the go big or go home attitude, with all of their kits designed to clear 35-, 37-, and even 40- inch off road tires.
The Choice Is Yours
All 5 of these manufacturers offer a unique twist to their suspension lift kits. Saying which one of them is the best is subjective, only you can make that call.
Think about how much height you want to add to your truck, what your budget looks like, what you are going to be using the truck for, and what kind of aesthetic appeal you are looking for.
Each of those factors will play a part when you decide which kit is right for your truck.