Doing anything new means there will be a lot of room for error and learning, and while you do learn from your mistakes, it's probably best if you go into your project with as much information as possible. While a few mistakes are to be expected in any start-up project, the less mistakes, the better, so you need to be as prepared as possible. Here are 5 essential tips that will help with project management.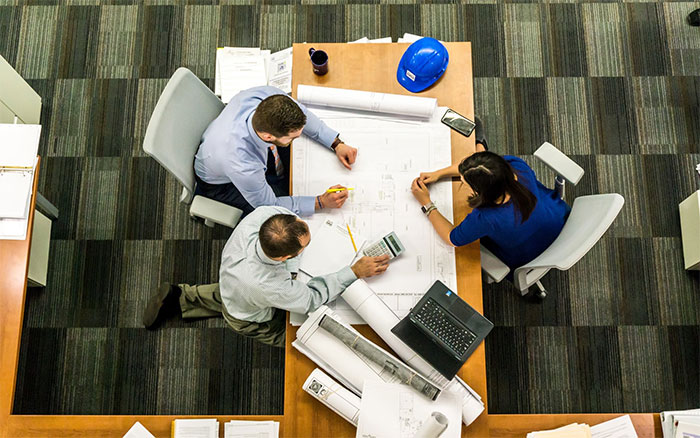 1. Planning Ahead
While you won't be able to see what is around every corner, ensuring you've put enough hours into the planning stage will help things run more smoothly. If you can put the hours in now, while everything is still in the planning stage, you can save time later when the project is moving, with clear and methodical plans already in place. This means that when you get to that part, you can focus on the task and getting it done, which means less time worrying as much about the little details because you did that earlier.
2. Get Started
Sounds simple enough, but so many would-be entrepreneurs struggle to even make a start on their ideas and visions. If you've made it past the planning stage, then hopefully you have managed to get things moving. Being your own boss means setting the rules, so while it's a scary task to pull the plug on your 'safe' 9 to 5 job, your project is the job that will require your full attention. Less time spent procrastinating and more time getting on with it is the only way to overcome this obstacle.
3. Team Work
Having a good team behind you is important in any project. Being the project manager means you need to be a good leader, being able to motivate and inspire your team. You want to share your vision, but also communicate it well enough that everyone understands and is on the same page. You also need to be able to make the tougher decisions, because you are the boss after all.
A good team is made up of the right people doing the right tasks. You should be able to allocate tasks and resources and use your team members' strengths and weaknesses to the best advantage. Teamwork is best when everyone is working well together and pulling their weight, so it's up to you to oversee how things are going and that people are in the right places.
4. Have the Right Tools
Managing any project, big or small, can be a challenge. Project management takes good communication, good planning, tracking progress and being able to see all that data. Making sure everyone is on the same page and has every bit of information they need can be tricky sometimes, but using the right project management tools can make that easier. Make good use of software and apps that are already out there, to improve your planning and presenting, your communication, and your progress tracking.
5. Stay focused
Being a visionary and having ideas is great, but when you've planned your project thoroughly and have clear time schedules, tasks, deadlines, and budgets set, now is not the time to throw more ingredients into the mix. It can be a challenge to stay focused on one project, but until you have successfully carried it off, you shouldn't be thinking about anything else. Stay on track and focus on what your ultimate goal is.
Many entrepreneurs are unrealistic in their expectations about what will happen to their businesses and how quickly their companies will grow. It's important to remember that success does not come without hard work and lots of challenges thrown your way. You should remain optimistic, but reserved about your expectations, because not everything is going to work out brilliantly the way you imagined. Keep on track of your progress and know when it's time to take a slightly different approach.