Most Popular Roofing Materials
Based on the roofing material you wish to install, the cost could range from $4500 to $30000. Presently, the amount of options made available could spoil you for choice. Let us delve on some of the best roof to suit your specific needs.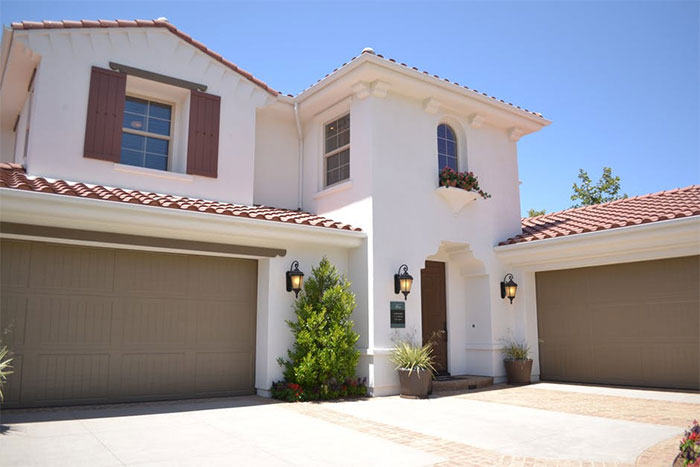 Metal Shingles
Metal shingles would be offering unbeatable combo of exceptional durability and traditional style. The appearance would be that of classic shingle roofing. It would provide you with adequate strength and longevity that metal has been popular to offer. It comes in wide range of colors and could be used for almost all kinds of roof types. Metal singles work perfect for inclement weather conditions.
Clay Tile
In event of you looking for romantic European roof appearance, the clay tile would appeal to you largely. It would be a great mode to add flair to your home. It has been the latest option for modern homes as well. The clay tile roof would provide you with safety and durability from high moisture, fire, extreme weather and insect activity. The method of installation along with natural thermal resistance would make them best bets for energy-efficient and green buildings.
Standing Seam
When contemplating on metal roofing, you would be considering vertical panels having prominent seams that would run upwards to the top of the roof. In event of you thinking of a standing seam roof, it would be used primarily for industrial and agricultural buildings. Presently, standing seam has become largely popular among the residential builders.
It would be a great choice for roofs having higher pitch. However, it could turn problematic at 2:12 or less pitch. In case, you were residing in areas experiencing high snowfall, the standing seam would be suitable option at your behest. It would cater you with snow sliding abilities due to its vertical seams and flat panels.
Slate Tile
The slate tile would be the best choice if you were contemplating on seeking classical, subdued color schemes. The slivers of real rock and stones would be naturally mined product. It could be installed in wide range of patterns suitable to your specific needs and requirements. Slate has been impervious to fire, insect, moisture and inclement climatic conditions. It has been highly energy efficient and could last up to a significant length of time.
Concrete Tile
Are you aware of concrete being used in all kinds of applications in the house? It was once used for driveways and slabs. However, concrete has been most sought-after choice for roofing. The concrete tile has become one of the best roofing materials available in the market today. It would not be wrong to suggest that concrete clay has become a highly popular and versatile roofing alternative.
PVC Roofing
PVC has been yet another roofing alternative that you could consider carefully provided you have flat roof. It would be relatively more contemporary than the EPMD rubber. The PVC roof has been known to offer a world of benefits. It would be resistant to leakage, waterproof and UV resistant. It would be ideal choice of roofing dearborn heights Michigan company, especially for hot climatic regions.