Business owners working across all sectors have faced multiple challenges in recent years, but no industry has been hit harder than retail – especially brick-and-mortar stores.
For the first two years of the decade, countries around the world put in place social restrictions in an effort to curb the pandemic. These guidelines either limited or prevented consumers from visiting stores in person, bringing operations centered around physical services – like gyms, beauty salons, and hairdressers – to a crashing halt as profits dried up.
Those fortunate enough to have made it through to 2022 will have started to bounce back, but for many the road to recovery remains a long one. Nail salon owners should take a look at these tips for making a success of their business in 2023.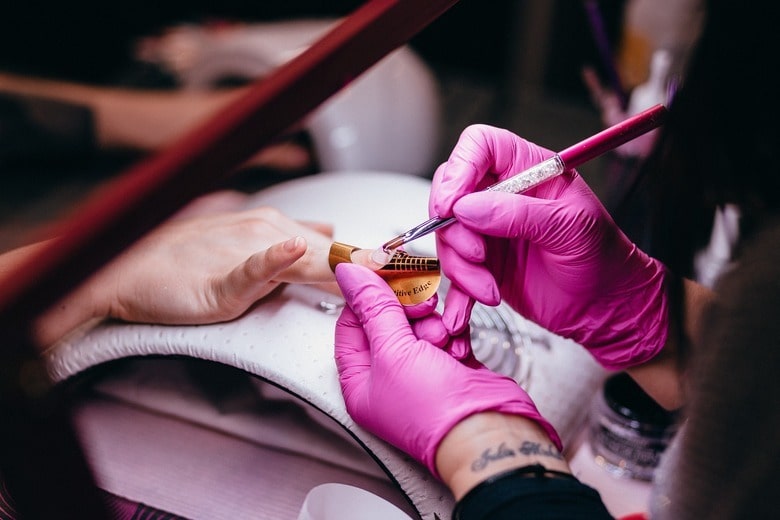 Track the trends
Staying relevant is key to remaining successful in business. You need to be able to deliver what your clients want, and those demands can change in the blink of an eye.
In the world of beauty, trends switch particularly quickly as fashion editors and celebrities create new looks for each season. A classic example of a style suddenly going viral is Hayley Bieber's glazed doughnut nails which dominated for much of 2022. Stay ahead of the game by being aware of the latest trends so that you can recreate the hottest looks for your clients.
Prioritise quality
Given the rising cost of living, consumers are reducing the amount they spend on non-essential purchases. Having been deprived of salon treatments in the recent past, beauty treatments are likely to be prioritised by customers, but even so it is important to prove that your services are worth spending on.
Make sure that you are using high-quality products like acrylic nail sets and professional polish in a variety of shades so that your customers get the most out of their money. This reinforces the idea that your services are good value and helps to ensure that your clients will return time and time again.
Focus on health
Physical wellness has become increasingly important to consumers over the last three years, and beauty services have adapted to focus on health and enhancing the natural rather than crafting an image.
When doing pedicures and manicures for your clients, take time to check and improve nail health. You could also add complimentary massages as part of the service to stimulate blood flow and nourish the delicate skin on the hands and feet.
Branch out
Finally, a great way to inspire your current clientele and attract new customers is to diversify your offering.
Why not put together some group packages? For example, mums-to-be on a baby shower would love a session of pampering at a nail salon, while prom queens and wedding parties can look forward to some pre-event glam.
If you have the equipment, you could also offer home visits to reach people who are unable or simply too busy to get to your salon. Not only will this naturally increase demand, you are also likely to get additional word-of-mouth referrals for your unique flexibility.