Improving efficiency whilst simultaneously saving money may seem like the Holy Grail of the business world, but one tends to segue into another. The best efficiency drives should result in significant savings in expenses effortlessly.
Sounds tempting? Below you'll find the very best tips for upping efficiency and saving money in 2023, from updating your comms systems to promoting workforce mindfulness. Let's dive in!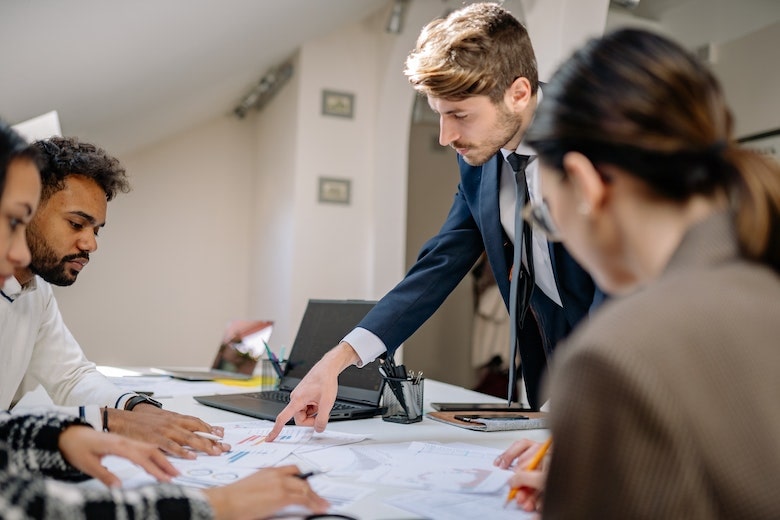 How About Trying VoIP
VoIP (voice over internet protocol) connections are increasingly being used by businesses: they tend to offer better sound quality, come with a range of efficiency-enhancing features, and can even equal a major saving on your comms bill.
Best of all, the tools offered by most VoIPs can improve both workflow and productivity: think a virtual receptionist to effectively route calls, the ability to access your voice messages and make calls from your business number on the go (and from anywhere in the world), group paging facilities, and multiple integrations. Whether you're looking for the best VOIP for medical offices or want to increase capacity at your sales call center, this option is likely to be a winner – and be significantly cheaper than the standard connection you're using right now.
Embrace Sustainability
We all know how vital it is to be as sustainable as possible in all areas of our lives – but when this approach can save money, too, it's even more appealing.
You're probably already adopting many sustainable policies at work, but it's worth thinking about how you can expand on these to help your office run even more efficiently. Could a switch to hybrid working…work? Or how about sharing resources and equipment with other offices located within the same premises?
Need something new for the office? Whether it's a coffee table for the staff room or a printer, why not check out second-hand options to save money and the planet?
Rethink Your Meeting Schedule
Office meetings have a bad name – and often for a good reason. Too often, office meetings take up an awful lot of staff time without any increase in productivity. Have an honest look at your meeting schedules, with a view to trimming them back if necessary. Think about which staff are necessary for the meeting – are there some who are simply there for information and who could simply receive the minutes or a summary of required action points? Allowing staff to get on with their work uninterrupted will both boost efficiency and – likely – increase morale!
When planning a meeting, ensure there is always an agenda drawn up and disseminated beforehand – and ideally, don't have so much on it that it'll cause the meeting to run for longer than around an hour. Make sure that there's a clear plan for the meeting and that action points or quantifiable goals can be drawn up for each item.
Welcome New Tech into the Office
There's now a vast array of software and digital tools that can save you time and money and add rocket fuel to your office's productivity levels! Whether it's introducing a new project management platform that'll allow you to oversee every element of a project or assignment, delegate tasks, monitor progress, and identify potential logjams or problems early (so you can take prompt action), or an intuitive new email app with a priority inbox to prevent the distraction of constant messages pinging in interrupting your team members with an important task, taking a look at the tools out, there is highly recommended.
Many apps and platforms offer either an introductory free period or a basic free tier, so you can get a good idea of what each offers and how well it could work for your business without committing any cash.
Give Your Staff a Break
This may seem counterintuitive, but ensuring that your staff takes their breaks, and providing a relaxing space in which to do so, can bolster efficiency, boost staff motivation, and has even been shown to significantly reduce absenteeism – so it saves money, too!
Taking steps to foster a culture of staff well-being is likely to pay dividends. As well as a happier workforce who are getting more done and more likely to go above and beyond when carrying out their roles, you can also expect a huge reduction in staff turnover, saving you the expense and hassle of frequent recruitment drives.
If possible, creating both an outdoor and indoor rest area is ideal. Use plants, provide books, encourage switching off from devices – think of the doable ways you can promote the holistic health of your workforce.
Make 2023 the Year of Efficiency!
Efficiency and money-saving usually go hand in hand: so why not use the above guide to introduce some new processes or strategies into your office, to ensure your funds are being spent in the best possible way, and to find new ways to complete tasks to promote productivity?
Whether you take one tip on board or go the whole hog and give the whole list a try, we're sure you'll be reaping the rewards long before 2023 is over!