Today, customers have more options for TV service providers than ever before. While having a choice is great, too many alternatives can make it challenging to narrow down your list. However, when you know what you need and have criteria for assessing the various options' suitability, it is easy to determine the best tv provider for your home entertainment needs.
Find four main factors to consider when you ask yourself: "What is the best TV service?"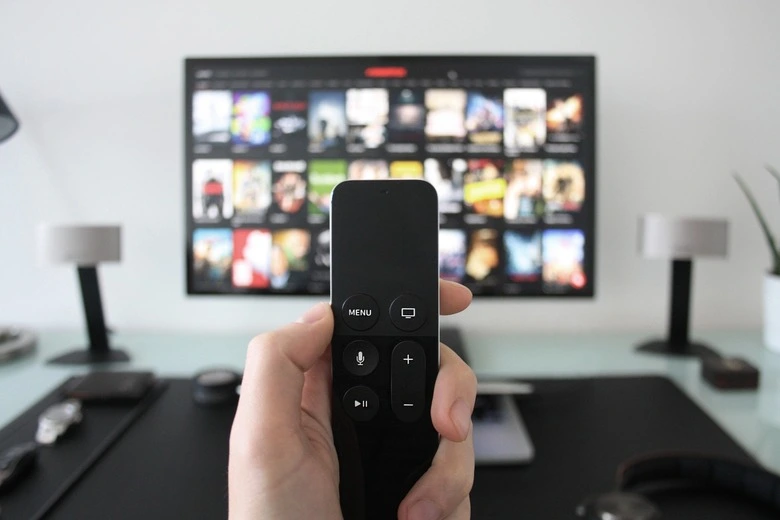 Customer Service
Whether your only option is a satellite television provider or you have access to other options, you must select a provider with excellent customer service. That way, in case any issues arise, you will get assistance.
To find details about the client support of various TV service providers such as DirecTV customer service read online reviews on forums and review websites like PissedConsumer.com. Look out for customers' feedback regarding ease of getting through to customer representatives, response time, and issue resolution.
Types of TV Service Providers
There are different types of TV service providers, and each has something to offer you.
Cable TV
Cable TV providers enable you to browse diverse content, including local, national, and premium. It is accessible in most American households and delivers reliable signal quality and high-speed Internet.
Most Cable TV providers offer an internet and TV services bundle, which is cheaper than buying each separately. On the downside, signal quality is affected by weather conditions.
Examples of Cable TV service providers are Spectrum, Mediacom, Charter Communications, COX Communications, etc.
Satellite TV
Satellite television providers offer access to a wide range of local and international content. Most TV service providers charge equipment and installation fees. Satellite TV is particularly suitable if you live in remote areas where cable TV providers do not reach. Like cable TV, it is prone to signal interference.
The list of satellite TV providers includes two major US players, DirectTV and DISH.
Internet Protocol Television (IPTV)
IPTV providers deliver TV on-demand content over the Internet. Therefore, you require high-speed Internet and, in some cases, a set-top box. There are three main types of IPTV: video-on-demand, live TV streaming, and time-shifted IPTV. 
Content is either subscription-based or free but ad-supported. The main advantage of IPTV is that it offers customers viewing flexibility – pause and rewind options or the possibility to watch on multiple devices. 
Examples of IPTV: Netflix, Amazon Prime, YouTube TV, DirecTV NOW, Sling TV, etc.
Over-the-air (OTA) TV
OTA TV is a free service provider offering access to local and major network channels such as CBS, NBC, Fox, and ABC.
There is no subscription fee required. However, you will incur a one-time cost of purchasing an antenna. Content variety may be limited, and quality varies depending on the strength of the broadcast signal in your area.
Channel Lineup and Available Content
Before deciding on the best TV providers for you, consider your preferred type of content. Are you passionate about sports, interested in news, a film enthusiast, or have other entertainment preferences? Do you enjoy local content or want to know more about what is happening worldwide? Choose a TV service provider that offers a wide variety of your favorite content or channels.
Price, Subscription, and Installation Costs
Pricing and associated costs are crucial when choosing a suitable TV service provider. There are different pricing and cost structures for various TV providers.
Satellite TV is the most expensive as providers charge a premium for high quality and quantity of channels. Cable TV is more affordable, and you can start with a basic plan and add extra later, according to your needs and possibilities. Consider a free TV provider or on-demand streaming service if you are on a tight budget.
Also, think about any possible installation and subscription fees that may apply. Both cable and Satellite TV have installation costs. Their exact sum varies from TV service provider to provider and the equipment needed.
There is no one right answer to the question: what is the best TV service? It depends on your needs, the availability of TV services in your area, your budget, and your preference. Start by determining the most suitable type of TV service for you. Then compare offerings, prices, and installation requirements by different service providers. As part of your due diligence, read online reviews to determine if prospective TV service providers are reputable.
FAQs
What are the four types of television services?
1. Digital Streaming
2. Cable
3. Fiber-optic
4. Satellite.
What is the cheapest way to get all TV channels?
The cheapest way to get all TV channels would depend on the country and the specific channels that you want to access. However, in general, the most cost-effective way to get all TV channels is by subscribing to a streaming service that offers live TV channels.
Some popular streaming services that offer live TV channels include Sling TV, Hulu with Live TV, YouTube TV, and AT&T TV. These services offer various packages at different price points, so you can choose the one that best fits your budget and preferences.
Alternatively, you can also use a digital antenna to access local broadcast channels for free. These antennas can be purchased for a one-time cost and can provide access to a range of local channels, including major networks like ABC, CBS, NBC, and FOX.