Sliding doors are a cool way to enhance your home's decor, be a wardrobe, closet or a room, the sliding effect adds a seamless flow between the home's outdoor and indoor spaces. They also occupy less space than swinging doors, so if you ever plan on improving the interior of your home, this probably is the smartest choice. There are multiple remodelling contractors in Michigan who also offer replacement windows and siding in Ann arbour MI to help you complete this task. But if you plan on taking the task in your own hands, this article will provide you a simple explanation on how to build and install a sliding door.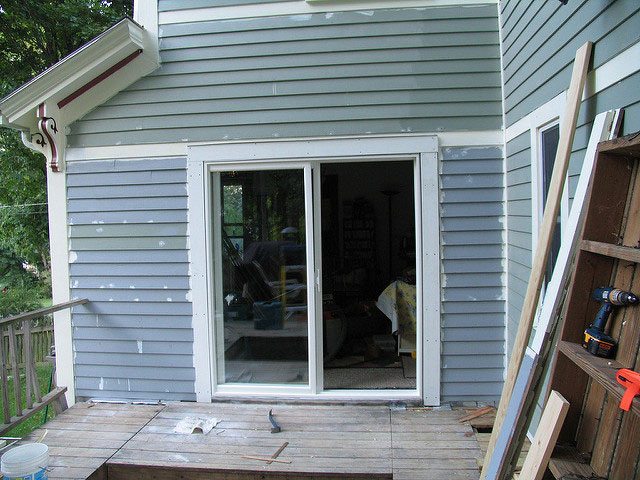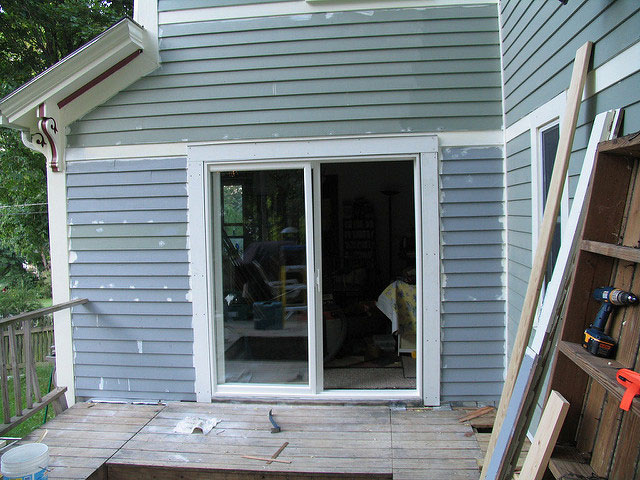 Building a Sliding Door
Sliding door hardware kits are readily available online. All you have to do is to assemble them with the basic structure of the door, which itself is not very hard to build. You need to start off by taking accurate measurements of the door opening. To create space, extra effort would be required to demolish the existing door. Make sure the space is measured such that the sliding door overlaps it by 2 inches per side. That's how it looks best. Take plain masonites according to the previous measurements. Build a frame out of the wooden planks with the exact measurements of masonite. Sandwich the prepared frame between the masonites using nails or wooden glue (Extra tip: before sealing the frame add insulation foam within the frame to block the air cavities for noise and heat insulation). You can also mount wooden pieces creatively on the prepared surface or paint it to add a fancy touch.
Installing a Sliding Door
After the door is ready, bolt the rolling casters at the bottom in such a way that the wheels roll sideways. Make sure the floor is smooth else the sliding will be interrupted. At the top half of the door, fix in door handles (hoops) using screws. Now to support the door against the wall, take a metal pipe that can easily fit inside the door hoops. Rest the door on the wall and mark the desired height. Secure two flanges at each marked corner of the wall above the door spacing. For the next task, you need to ask for someone's assistance.  While one holds the pipe to the marked height, the other will hang the door on it. Finally, coil the pipe ends in the flanges and you're good to go.