It is very rare that an actor or actress goes on screen without some kind of makeup – even with a "no makeup" makeup look; and, for those who are not aware, personal and in-person makeup is often very different to on-screen makeup, and there are a few good reasons why.
These reasons will be highlighted in this article, along with some great hair and makeup tips for those who are on the other side of the TV!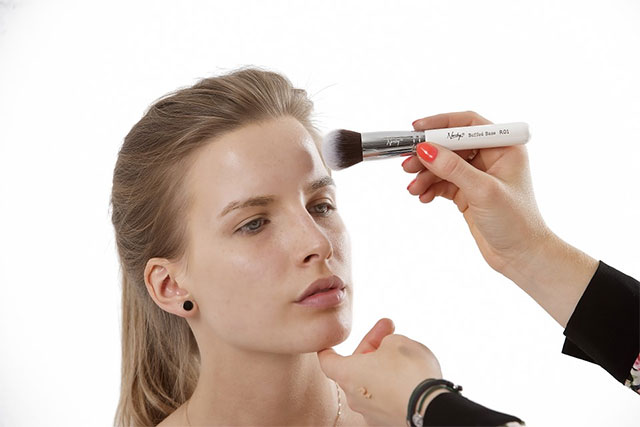 Go Heavy or Go Home
While in our day-to-day life we are often encouraged to focus on light coverage to achieve more natural looks, this tends to be the polar opposite when it comes to being on screen. Usually, the subtleties you see in on-screen makeup have been heavily layered to be significantly amplified, in order to show up on screen in the way it would be perceived in real life. Being on screen can completely drain the face of any colour, along with any prominent features, which can then make appearances look flat. Makeup is used to correct this, and if a more specific look is required, it will more than likely be layered, and then layered again.
Tame Those Flyaways
Hair is much easier to deal with than makeup – at least if you are using your natural hair. The biggest problem most actors and actresses face is the same issue we all face from time to time – flyaways. In general, they are not a big issue; only if you need to have a precise and immaculate hairstyle that cannot be out of place. There are plenty of products that can be used to keep these baby hairs (and others that stick up) in place, such as wax, gel and hairspray. You can also use a mascara wand if you want to style them in a specific way, or if need more precision when applying the product! Shop for professional hair & makeup supplies to ensure you have high-quality products to work with.
Invest in Facial Sprays
There are many settling sprays available on the market now, which are endorsed by many celebrity actresses. However, there are some more unconventional options you can use if you do not happen to have any setting spray lying around.
Glycine, which is a common component in dewy-finish setting mists, is an excellent option to both keep your makeup in place and also to revive it between takes. The less time the makeup artist has to spend touching up their makeup, the easier it is for actors and actresses to stay in their role, and the faster everyone gets to go home!
Another option is to use an SPF spray. Not only does this give the skin extra protection from UV rays, but it keeps makeup in place effectively, as well as keeping the skin hydrated. This is a must for those under harsh lights and those who spend a lot of time in harsh conditions when filming – especially if they still need to look unrealistically radiant.