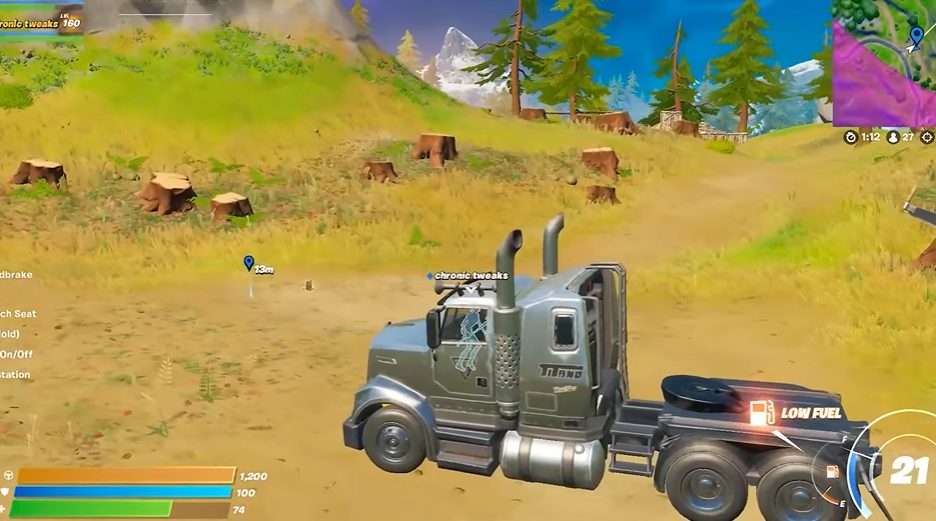 One of the most competitive games online is Fortnite. Players who are very interested in battlefields will enjoy this game. This game is constantly evolving, and people are getting involved too much. 
The features are evolving daily, and the game is becoming more interesting. There are many strategies and tips for you to win the game. You can check fortnite aimbot for some more exciting knowledge about the game.
It is an ever-changing gameplay. The trips and tricks created at the beginning of this game also work perfectly today. Revise each strategy properly if you play this game on your PC, mobile, or laptop. This article will help you with the pro tips and strategies to win. Keep reading.
Strategies to Win the Game (Victory)
If you are playing solo or in a team, many strategies must be followed for a player to win the game. You should know how to land and loot in the correct place and choose the correct weapon. Plus, Surviving in the storm can help the players to earn XP. Let us know in brief about all the strategies.
Landing and looting
Landing and looting – both are very crucial in Fortnite. Here are some tips to acknowledge.
Choose the landing spot sensibly
Before jumping out of the battle bus, choose a proper landing spot that suits your playstyle. If you are more cautious about your gameplay, consider a quieter place.
Look for trees and buildings
Trees and buildings will help you hide from your enemies. Before landing, be careful of your opponents, as trees and buildings can also be their place to hide.
Be careful with sound indication
You have to be careful when landing so that you can hear the voice of your opponents if they are anywhere near.
If the place you chose is unsuitable according to your gameplay, then you can go to some other place with the help of the gliders.
Where to land?
Tilted towers
Retail row
Paradise palms
Salty springs
Where to loot?
In Fortnite, there are mainly 2 major places where you can get a lot of resources – buildings, and structures.
Here are some tips for looting buildings
Use your pickaxe to break through walls and floors to access hidden loot
Check the rooftops
Look for ammo crates, which can be found on shelves and corners.
Check under staircases if there is hidden loot.
Moving further, here are some tips for looting structures
Check the top of towers and bridges
Look for ammo crates
Check under the structure, if there are any hidden loot
Be careful with looting shacks
Surviving in the storm
Surviving in the storm can be a great victory for the players as they earn more XPs after each survival. Surviving requires a lot of strategies and planning so that you can plot the position and movements of the storm. Players should always prioritize moving to the map's center to stay in the safe zone. For you to make it easier, let us know some advanced tips.
Here are some advanced tips for surviving in the storm.
Navigating the storm
Communicating with your teammates
Using the teamwork strategies
Selection and use of weapons
Proper Navigation
Once you land, there will be obstacles that can easily harm your rank. You should carefully navigate each area, storm, and surroundings. If you want to stay longer in the game, you must keep a proper eye on your opponents, as they can attack anytime, which will be a loss for you.
Keep checking the map very often to be ready for any challenge. Here are some tips for your navigation:
Force other players out of the hiding areas and into the open
Spot the opponent players who are out of shield
Escape from the crowded areas
Stay away from the other players
Bait others into following you into your trap
Effective Communication
Proper communication with your teammates will help you spot your enemies faster. Good communication will lead to good teamwork. Let other players know where you are and where the enemies should be stabbed.
Keep discussing your strategies and sharing your locations to make navigating easy for you and your teammates. Here are some tips to have good communication with your teammates.
Talk to your teammates and provide callouts
Make informed decisions
Start playing with your strengths and complimenting each other
Keep a compass on your screen to help your teammates find and coordinate with you.
Conclusion
Winning Fortnite royal battle mode requires skills such as communication, helping with resources, good navigating skills, correct use of weapons, and teamwork. In this article, there are strategies and tips to win the battle. Read the piece carefully to avoid missing anything and become a pro-Fortnite player. Good luck with your skills.