ESPN on DirecTV gives you access to the world's finest sports networks on one of the leading satellite television providers. ESPN (Entertainment and Sports Programs Network) is a household name in sports coverage, providing different programs that cater to the interests of sports fans all over the world. On the other hand, DirecTV is well-known for its extensive satellite-based services. Learn what channel is ESPN on DirecTV today!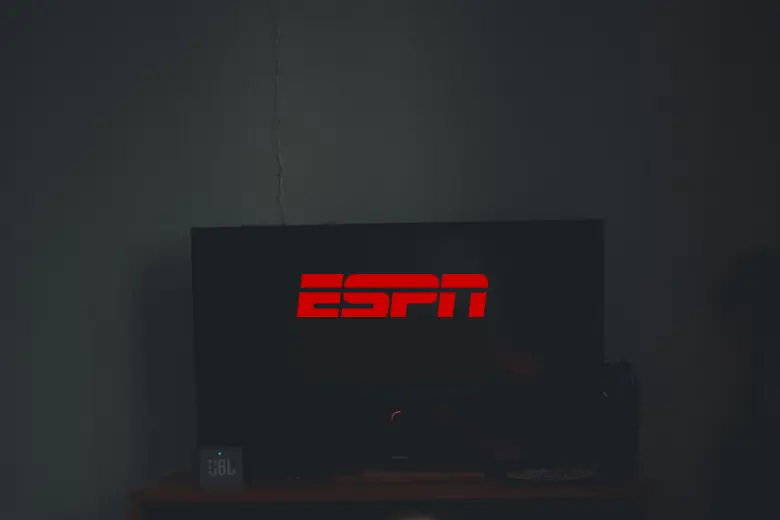 What Is ESPN+?
ESPN+ is a sports streaming service provided by ESPN. It meets the needs of sports fans by offering a diverse range of original sports shows. Subscribers can access live sporting events unavailable on standard ESPN channels, like MLB, NHL, UFC, and others.
Aside from live sports, ESPN+ has a large library of on-demand content, including vintage games, past events, and exclusive original programs such as documentaries and analysis shows. This site also appeals to fantasy sports lovers with tools and features to help with fantasy team administration.
ESPN+ is compatible with multiple devices, so you can watch sports on your smartphones, tablets, and smart TVs worldwide.
What is DirecTV?
DirecTV is an American satellite television service provider. It provides its subscribers with a diverse selection of television channels and programs using satellite technology. Here are some important facts about DirecTV:
Satellite Television: DirecTV transmits television signals to satellite dishes installed at subscribers' homes via satellites in geostationary orbit. This technology enables the delivery of various television channels and services.
Channel Bundles: DirecTV provides a variety of channel bundles that cater to diverse interests, such as sports, entertainment, movies, news, and more. Subscribers can select packages based on their preferences and financial constraints.
Premium Channels: DirecTV packages include access to premium channels such as HBO, Showtime, and Cinemax.
Exclusive Sports Coverage: DirecTV has long been known for its unique sports products, such as the NFL Sunday Ticket, which allows access to out-of-market NFL games.
High-Definition (HD) and DVR Services: Subscribers can access high-definition television and DVR (Digital Video Recorder) capabilities to record and keep their favorite episodes and movies.
Parent Organization: DirecTV was a subsidiary of AT&T, one of the world's greatest telecoms and media companies.
Subscription Packages of DirecTV
DirecTV provides a variety of subscription packages to accommodate a variety of watching tastes. These packages are meant to fulfill their clients' different entertainment needs. The following subscription packages are available:
Entertainment Package: This subscription contains a variety of popular channels including news, entertainment, and family programs.
Choice Package: The Choice Package adds to the Entertainment Package by providing extra channels, including a bigger selection of sports networks and regional sports channels.
Xtra Package: This bundle has a complete channel selection that includes sports, entertainment, news, and lifestyle content.
Ultimate Package: The Ultimate Package includes a large number of channels, with a focus on movies, sports, and premium networks such as HBO and Showtime.
Premier Bundle: This is the most comprehensive bundle, with premium networks, international programs, and special sports coverage included.
DirecTV STREAM: Besides regular satellite packages, DirecTV now provides DirecTV STREAM, a streaming service with various channel options designed to appeal to cord-cutters.
Sports Packages: DirecTV also offers a variety of sports-specific packages, such as the NFL Sunday Ticket, which enables access to out-of-market NFL games.
Related: Watch ESPN App on LG TV?
Is ESN Plus Available on Directv?
Because of the differences between these services, ESPN+ is unavailable on DirecTV. DirecTV is a satellite television service that provides regular television channels via satellite technology. ESPN+, on the other hand, is an over-the-top (OTT) streaming service provided by ESPN that delivers unique sports programs over the internet.
ESPN+ requires a separate subscription and can be viewed on various devices via its own app or website. While DirecTV includes several ESPN channels in its TV bundles, ESPN+ is a standalone service with its own content collection and subscription strategy. The two services are separate, and ESPN+ subscribers must sign up directly through the ESPN+ platform. But you can still watch only the ESPN channel Directv.
What Channel Is ESPN on DirecTV?
You can watch the ESPN channel Directv on the numbers 206 and 126. If you have DIRECTV, you can use the interactive ESPN app to view live ESPN material, select streaming videos, and on-demand ESPN content.
You can also watch ESPN programs on your television using the ESPN sports app, which includes ESPN, ESPN2, ESPN NEWS, ESPNU, ESPN Deportes, Longhorn Network, and SEC Network. Note that cable and satellite companies like DirecTV do not include ESPN Plus in their packages. A separate cable login account is required to access ESPN Plus.
Related: How to Stream ESPN Plus on Verizon Fios?
How to Access ESPN+ on DirecTV?
ESPN+ is unavailable on DirecTV because it is a different streaming service from traditional cable or satellite TV platforms. On the other hand, ESPN has made it easy for consumers to access ESPN+ by utilizing the ESPN app, which is compatible with a broad range of devices, including smartphones, tablets, smart televisions, and popular streaming platforms such as Roku and Amazon Fire TV.
Here are the steps to access ESPN+ with the ESPN app:
Begin by installing and starting the ESPN app on your preferred device.
Look for the "Settings" option, usually represented by a gear icon and usually placed in the bottom right corner.
Select "Account Information" from the "Settings" menu, and then "ESPN+ Subscription."
Enter your ESPN+ login credentials if you're a subscriber, or sign up for an ESPN+ subscription directly from the app.
After completing these steps and logging in or subscribing, you'll have access to a wide range of content, including live events, on-demand programs, and exclusive content, providing a comprehensive sports entertainment experience tailored to your preferences, all viewable on your preferred device.
Related: What Channel is the Cowboys Game on Spectrum?
FAQs
How do I get ESPN Plus on Directv?
To access ESPN+ through DirecTV, you would need to follow these general steps:
1. Subscribe to ESPN+: Visit the ESPN+ website or app to sign up for a subscription. You'll need to provide your payment information and create an account.
2. Access ESPN+ Content: Once you have subscribed to ESPN+, you can access its content through various devices such as your computer, smartphone, tablet, streaming devices like Roku, Amazon Fire TV, and more.
3. Use the ESPN App on DirecTV: If you have a DirecTV set-top box, you may be able to use the ESPN app to access some ESPN+ content. However, this would depend on your specific DirecTV package and any agreements between DirecTV and ESPN. You would need to navigate to the ESPN app on your DirecTV device, log in with your ESPN+ credentials, and access the content available through the app.
What Channel is ESPN on DirecTV via Satellite?
You have access to ESPN through DIRECTV via Satellite on channels 206 and 1206. It's important to note that ESPN Plus is not available as a channel through DIRECTV via Satellite.
Do I need a TV provider to watch ESPN Plus?
If you lack a TV provider or a streaming service subscription, you can register for ESPN Plus independently. Nevertheless, please be aware that specific live sports events may be affected by regional blackout restrictions.
Conclusion
Many sports fans are not aware of what channel is Espn on Directv. ESPN on DirecTV is a popular option for sports fans, providing various live sports events, news, analysis, and entertainment. ESPN channel Directv provides users various packages, giving viewers access to various sports programs.
Related: How to Watch Gac On Youtube TV?