Barcelona attracts many freelancers, thanks to its fantastic lifestyle, dynamic economy, and thriving tourism industry. With the rise of coworking spaces and the growing technology sector, there are many opportunities if you are looking to work for yourself in this vibrant and culturally rich city.
Rising housing prices are one of the indicators of the digital nomadism trend coming to Catalonia. Flats for sale in Barcelona are extremely popular and it might be just the time to consider purchasing one. However, there are a few things to consider before making the move.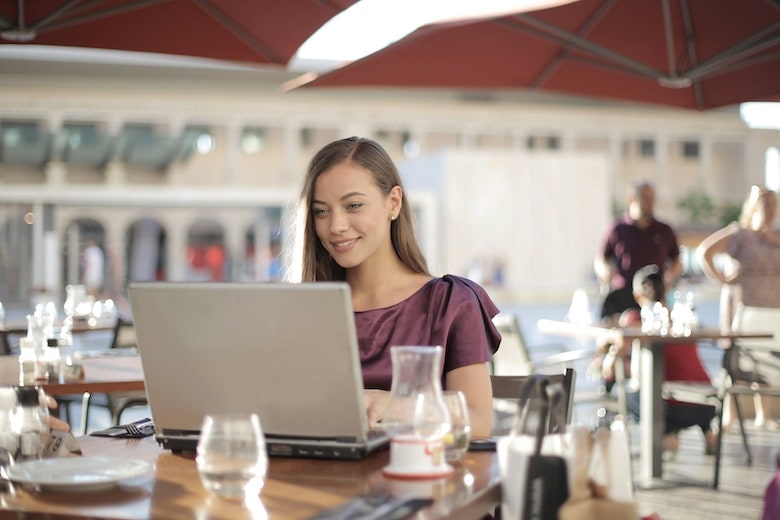 Spain and Catalonia
Firstly, it's important to understand that while Barcelona is part of Spain, the city and region of Catalonia have their own unique culture, history, and language. While Castilian Spanish is widely spoken, Catalan is the first official language, and it may be beneficial to learn some basic Spanish and Catalan for day-to-day living and working.
Make sure to remember that Catalonia strives for its independence. And while some are used to calling the city part of Spain, true Barcelonians would be offended, as this is practically another country. In other words, you might want to google another way to greet strangers other than "Hablar español?" According to statistical information, Catalan is also spoken in Valencia, Lisbon, and some other European cities. Although having the same roots, Catalan is quite different from Castilian Spanish, and sometimes might even resemble French more than it does Spanish.
Find a job in Barcelona
Regarding job opportunities, the port city offers plenty of options for job seekers, especially in the banking and logistics sectors. If you are keen to do more casual or seasonal work, there are opportunities in the hospitality industry and teaching English as a foreign language.
In recent years, however, the city turned into a widely spread tourist and business attraction, bringing thousands of entrepreneurs from all over the world to it. The port city now boasts having its own Palo Alto, since the city's Poblenou district now turned into a major IT sector, appealing to digital nomads and tech entrepreneurs from around the globe. With its vibrant art fleur and plenty of museums like The Design Museum of Barcelona or Can Framis Museum, El Poblenou can become home to active youngsters or single professionals.
The Internet is a great resource for job searching, with websites like Jobs in Barcelona and Craigslist being good places to start.
Self-employment in Barcelona
If you are self-employed or want to be, it's worth noting that Spain has the largest self-employment fees in Europe. However, for new freelancers, social security fees are relatively low at just €60 per month, and a gestor (accountant) can help with the paperwork and make the process more manageable. Tax rates in Spain are favorable, and social security payments can be counted as an expense.
Barcelona is home to many fantastic coworking spaces, making self-employment a more enjoyable experience. These spaces offer a great way to network, connect with like-minded individuals and create a more professional and productive working environment.
Real estate in Barcelona
The Barcelona rental market is rapidly changing due to the growing population and popular tourism. Finding a suitable apartment can be challenging, but there are plenty of high-quality options available. In case you need long-term accommodation, it's recommended to start searching soon as possible. The online platform Spain-Real.Estate allows you to choose from plenty of housing options. Here are some recommended neighborhoods to consider:
• Gracia: This charming neighborhood is known for its unique alleyways, streets, and squares with plenty of character. Gracia is also home to some of the best tapas restaurants, making it a food lover's paradise. With its rich culture and beautiful architecture, there's always something to do. Renting an apartment in Gracia typically costs around 1,200 euros per month for a two-bedroom unit.
• Gothic Quarter: This neighborhood, located in the old city, is filled with quirky bars, clubs, and restaurants. The streets have a medieval feel, with markets held in gothic-style churches. Although slightly more expensive to rent, with a one-bedroom apartment costing around 1,400 euros per month, the Gothic Quarter offers plenty of personality and architectural wonders.
• Poblenou: Poblenou is becoming more popular as abandoned buildings are transformed into workspaces to suit digital nomads' and office workers' needs. It's one of the more affordable neighborhoods for renting apartments, with a two-bedroom unit costing around 950 euros per month. Keep an eye on this area as it is expected to become as popular as the other neighborhoods in the near future.
In conclusion, Barcelona is great for freelancers, offering plenty of opportunities and a vibrant lifestyle. With its unique culture and rich history, it also offers plenty of inspiration and opportunities entailing imminent personal growth. Just be sure to understand the cultural differences between Spain and Catalonia, and consider the costs and practicalities of self-employment before making the move.