Business is one of the largest drivers of most economies. It contributes to a countries GDP as well as helps employ millions of people globally on an annual basis. However, in order for a business to work, it needs a number of people to help it function. This typically consists of a range of roles that all offer something unique. You may have a love for business as well as key skills it takes to make a business work and be thinking about potential careers to pursue. If this is the case, you should continue reading as you're going to find three potential careers for people who have business skills in the following article.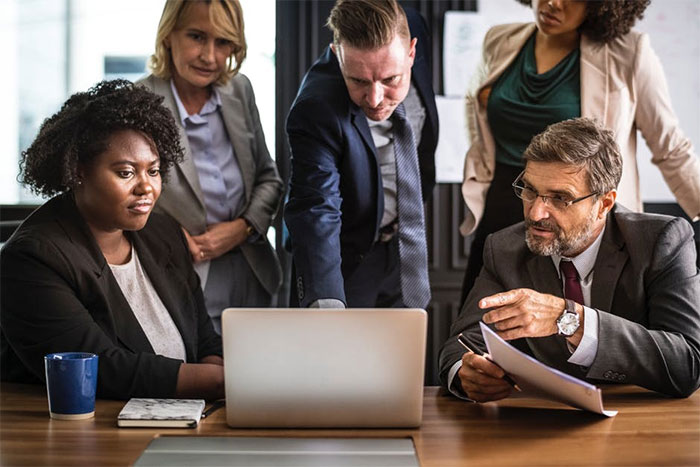 Accounting
One of the most important aspects of any business is accounting. This is not always the most glamorous sides of operating a business, but it is one of the most essential. Accountants play a critical role in ensuring the sustainability of any business. They typically help in areas of money management, ensuring expenses don't exceed income and budgeting just to mention a few. If you enjoy working with figures and are skilled in this area, then you should consider being an accountant in a business and sector of interest. To become an accountant, you'd usually need to get a bachelor's degree in accounting, determine your area of specialization, get certified by taking the CPA exam, and then look for a job. However, bear in mind that this process isn't set in stone and may vary from person to person.
Management
Another practical job for your average person skilled in business is that of a manager. If you happen to be good at managing people and like the idea of ensuring business goals and objectives are met, then you could take this path. Your job would essentially be to set goals for the group, decide what actions need to be taken, as well as organize and divide work. To become a manager, you should get a degree in project management which reputable colleges such as Assumption College, offer useful modules in their business degrees. Careers in management through Assumption College business degrees allow for graduates to work in a diverse selection of industries, from real estate to healthcare and education.
Sales Representative
If you have strong sales and marketing skills and enjoy fast-paced environments as well as selling, then you should think about becoming a sales rep. This is a key role needed in every business as they help businesses meet their targets regarding selling products and services as well as making enough money. If you think this is a career that you'd be interested in, you're going to need either training or formal education in marketing. As a sales representative, your days will typically consist of selling to key people, building relationships, contacting new and existing customers, negotiating, and delivering presentations.
Not everybody has aspirations of starting their own business one day. Some are perfectly fine with and enjoy contributing to the growth of a business. You should also know that this makes you just as significant as it takes skilled and talented people to ensure a business grows.