The co-working market is the most promising area of office real estate in recent years and, most likely, will "hold positions" for a long time to come. Despite the fact that it occupies a small % of the entire sector, the industry shows impressive growth every year. Independent freelancers and young teams of specialists choose coworking. Brad Newberg became the author of Co-working. He first realized the idea of renting out not a building or an office, but separate workplaces in San Francisco, USA. Pragmatic Americans responded enthusiastically to this proposal. The first experience in 2005 was widely adopted.
With the help of this business space concept, one may manage their time well. Also, it enables the choice of the ideal workplace through negotiation with the office building owner. Why is this happening? When even top companies come to coworking spaces in the US, it seems that the offices we are used to will gradually die. Let's figure out if this is really the case, what are the differences between coworking space and traditional offices in the US and worldwide, and what are the advantages of both options for organizing the workspace.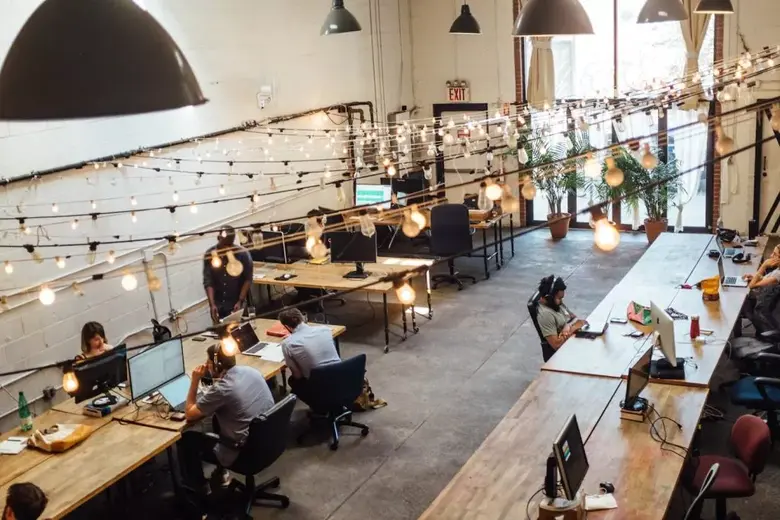 Coworking space
Advantages
Socialization (expanding the circle of partnerships).
The address of a coworking space in the US is often listed as an office address on its website, which has a beneficial effect on reputation.
Ability to work at a convenient time of the day.
Lack of tight management control.
Free self-education (during their stay in a coworking space, people often attend specialized webinars and online courses).
Freedom from domestic duties.
If we consider premises of a similar class, locations in a coworking space are less expensive to rent than areas in a business center.
Flexibility is an important advantage of coworking spaces. You can rent workplaces for employees all the time, or you can rent them at certain hours. When two or more employees use one workspace, you can utilize hotdesking, for a fee. Conference rooms are only priced for when they are utilized, not as an ongoing facility. Giving up extra positions can be handled within a few hours if the number of employees has suddenly fallen for any reason.
Disadvantages
Noise. You will not be able to influence strangers in coworking space in the US in any way, unlike people you know in the company's office – colleagues with whom you also often have work cycles synchronized.
The impossibility of fixing the same workplace. The need to book a meeting room or conference room in advance.
There is no guarantee of the safety of things due to the lack of left-luggage offices (if they are, then for a fee).
The possibility of information leakage.
The rather poor experience of organizing work in coworking centers also speaks in favor of classic offices. In general, the minimal set of services is growing. And this inevitably entails a change in the very contractual mechanism for organizing the lease.
The lack of privacy is also an undeniable disadvantage of coworking spaces. And all attempts to strengthen the privacy factor lead, according to analysts, to convergence with the classical format.
Traditional Office
Advantages
Comfortable working conditions: absence of background noise, availability of other premises (for negotiations, a conference room, etc.)
Availability of parking, and reception for visitors. Security (checkpoint, security, dressing room).
Guaranteed confidentiality of information. It is much more difficult to leak information in an office, so if your project is something really unique, you should not choose coworking.
Productivity: Everything in the office is focused on solving professional problems. Employees are not distracted by outsiders and their problems.
If comfort is above all for you, it is important for you to impress customers and create special conditions for yourself and your employees, then it is better to rent your own office and make repairs there according to your design project.
Disadvantages
Binding staff to place and time. The need to comply with the regime and disciplinary norms.
Many household problems are associated with repairs, heating, water supply, etc.
In addition to rent, companies have to spend money on the arrangement of workplaces: to purchase furniture, appliances, and equipment, depending on the size and needs of the business.
In the case of offices, early termination of the lease agreement threatens fines, and the revision of the conditions may take from several days to a month. The state's expansion will necessitate either redevelopment or the leasing of additional space.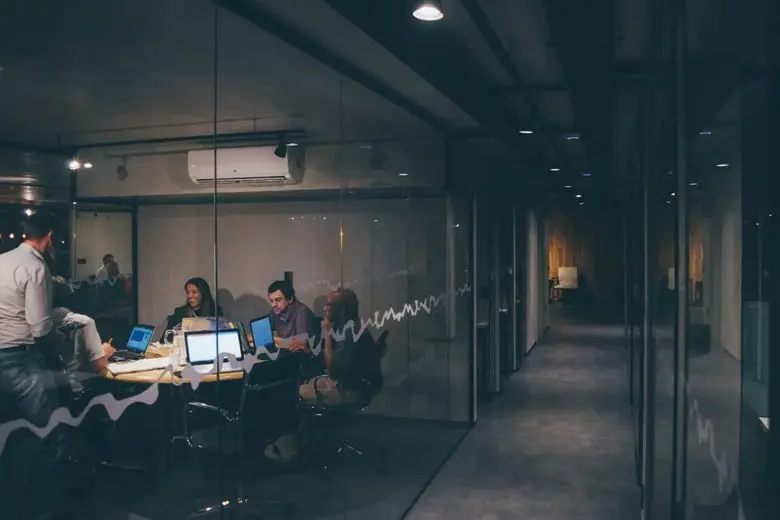 Summary
What is better anyway? There is no single answer to the question of who owns the future, coworking or offices. That all relies on the particulars of your company.
Coworking is ideal for small business owners and freelancers. If an informal atmosphere, expanding your circle of acquaintances and the ability to work at any convenient time are important to you, the best option for you is coworking.
The workplace will be practical for a business that has already established some stability. If you need consistency and clarity, you are developing a unique product, or you just want to work in silence, you should choose an office. 
Thus, there is reason to believe that the traditional and innovative segments in the rental market will develop in parallel and, possibly, complement each other.