Howdy high-rollers! Planning that trip to Sin City and want to ensure you make the most of your time there? It is true, the city never sleeps. You can always find something to do day or night, but, with so many options, you may feel overwhelmed. Formulating a plan is your best bet for fitting in enough things to do to make you feel you have made the most of your trip. If you have stumbled upon this guide in your quest through the depths of the internet, then congratulations, you are one step closer to having an amazing Day & Night Vegas Vacay!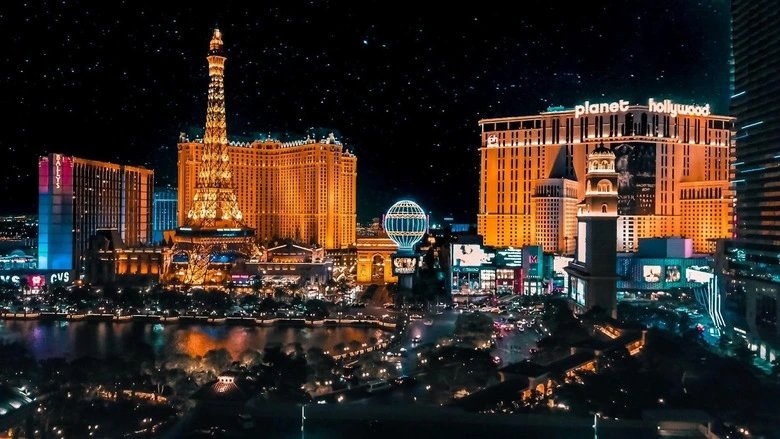 Before we go over our list of things to keep boredom away, allow us to first discuss transportation. When arriving in Vegas, you will likely be landing at Harry Reid Airport, as this is the most popular one to land at. After arriving there, you may be tempted to just grab an airport taxi. We would advise you to actually book an AtoB Las Vegas Airport taxi in advance, as this will ensure that you can safely and comfortably get to your accommodation. AtoB is a trusted option for airport transfer in the city, as they offer a wide range of vehicles, one of which is bound to suit your travel style. What truly sets them apart, though, is their attention to detail, allowing you to tailor-make your airport transfer experience. This is achieved with the inclusion of one of many extra add-ons AtoB airport taxi service offers, such as child seats, bottled refreshments, and much more. That's enough on airport transfers for a bit, now let's talk about Las Vegas!
Hit the Bellagio Casino
Fan of the slots? Blackjack? Poker or Craps? Well, at one of the many casinos in Vegas, you can be sure to play all those and many more. One of the landmark resorts in Vegas is the Bellagio Luxury Hotel and Resort, which also houses a vast Casino. The resort first opened in 1998 and has 3005 rooms in a 36-story tower. The casino is 156,000 sq ft and has 2,700 slot machines and 173 table games. There is also a high-limit poker area, perfect if you're feeling lucky. If you truly want to feel lucky, then booking an airport taxi with AtoB is your way to go. It may even help with the slots – won't know unless you try!
Tie-the-knot with an Elvis Impersonator
What could be more Vegas, than getting married with Elvis Presley as the official? Obviously, it won't be the real Elvis, but the impersonators are getting pretty good. If you wanna feel like a Hunka Hunka Love, then getting married to your significant other in Vegas is a great way to do so. There are many chapels that offer the service, with some also offering premium packages that would allow you and your partner to also dress up as celebrities. Make sure to carefully look over the available options, and decide which one is the most appropriate for you. What definitely is best for you, is a Las Vegas airport transfer from AtoB. They can even take you directly to the chapel after getting married if you just can't wait.
See some Aquatic Life at the Shark Reef Aquarium
Fan of fish and underwater mammals? Well, luckily you can get your fix at the Reef Aquarium. Located at Mandalay Bay, here you can also engage in other fish-related activities, such as feeding the stingrays and sharks or watching an Undersea Explorer virtual-reality experience, which will allow you to experience swimming in the Caribbean, alongside tiger sharks, hammerheads, and many more. To get to this aquatic adventure, book your Las Vegas airport transfer with AtoB, which will assist in getting there early.
Take a Bus Tour
If you are not really into walking but still want to see the city after taking your airport taxi, you can always book a bus tour that will take you past all of the famous sites within the city. Usually, the buses are double-decker, meaning the second floor won't have a roof. Most routes will pass through the main strip, although each provider will have a slightly different route. If you want to be sure that your bus will pass by a specific place, be sure to carefully check their itinerary before booking. Some providers will also offer champagne during the trip, which will definitely elevate the experience – don't have too much!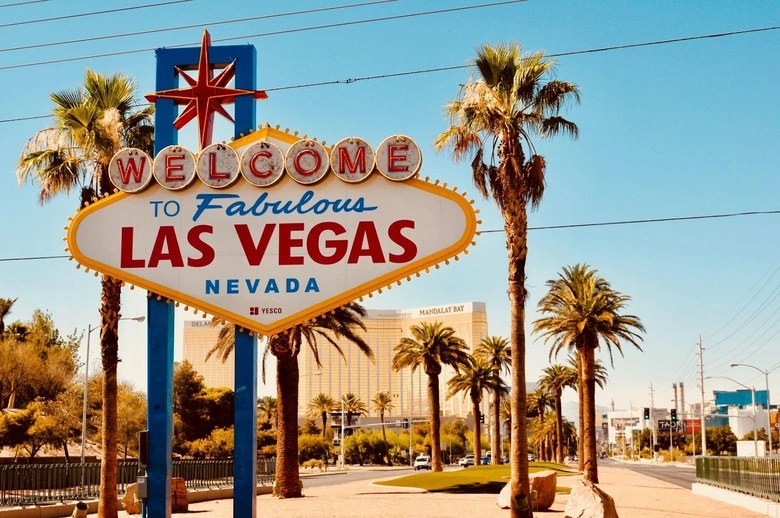 Helicopter Rides over the Grand Canyon
Maybe traveling on land is something you find a little too 'normal', let's say. Maybe you have your sights on the skies. Well, in Vegas, everything is a possibility. You can book a private helicopter ride over Sin City's skyline and see all of the resorts, casinos, and liquor stores from above. After that, you will make the trip toward the Grand Canyon. We are guessing you have heard of this enormous natural wonder. Yes, that's the one, the big red hole in the ground. Well, seeing it from the birds-eye view only a helicopter can provide will elevate the experience to a whole new level (literally). If your flight to Vegas and airport transfer weren't enough traveling, booking a helicopter ride is the thing to do.
Vegas Baby! Although this article may have not been able to perfectly capture Sin City (as there is a lot to do), we hope it has still excited you for your upcoming trip, or even motivated you to book a trip. Many have the misconception that Vegas is just a party town. This is quite far from the truth. Aside from gambling, drinking, and other stuff, there is also a beautiful city during the day that can be enjoyed by couples and families alike. One thing is for sure, when visiting Vegas, make sure to book a Las Vegas airport transfer and you won't be disappointed.